I'm sorry for the delay in getting puppy pictures posted. At this age the pups are not usually posing much. It's hard to hold a pup with one hand and a camera in the other hand- so the pix I did get are not so hot. I can capture some better pictures as they get older but pictures never do them justice. It is much more fun to get in the box with them, play with them, and let them fall asleep in my lap.
Looking after the pups and moms, our other collies and occasionally feeding my husband keeps me awfully busy. Amber's puppies just turned two weeks old, and Leena's babies are two and a half weeks old. The pups are all doing great. Both Leena and Amber are great moms, thank God!
The puppies grow and change constantly but here are a few pictures of them at about 2 weeks of age.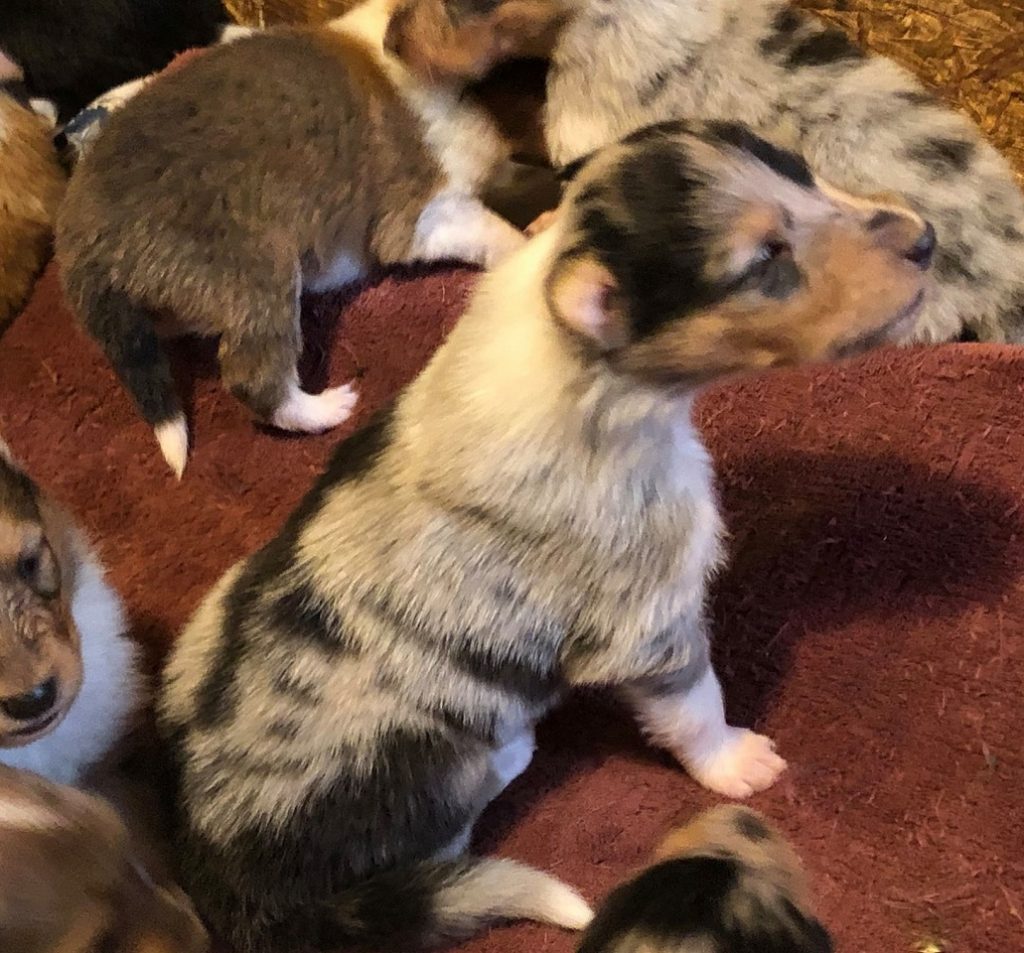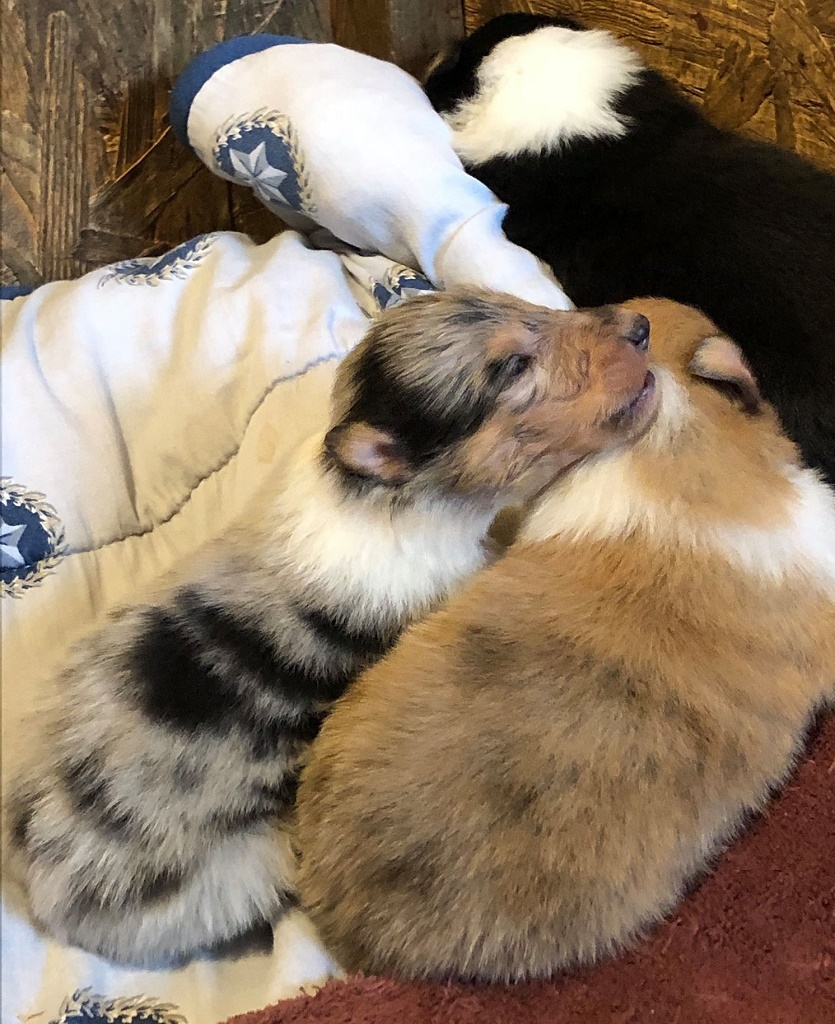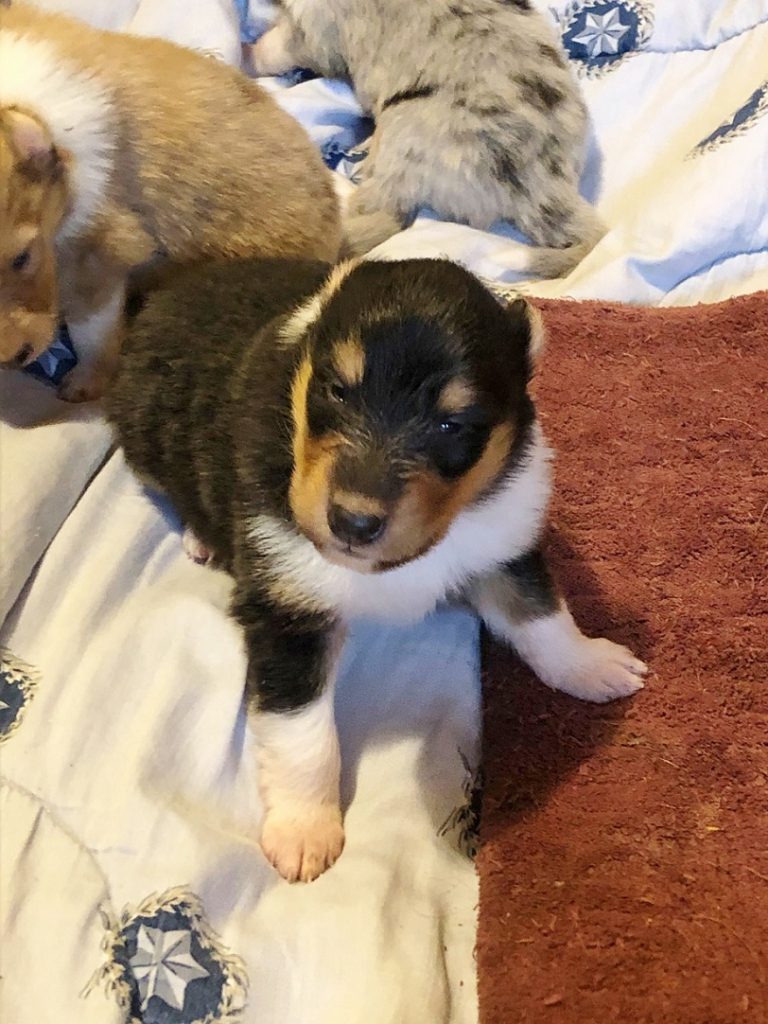 This is Leena's tri boy- Ernest.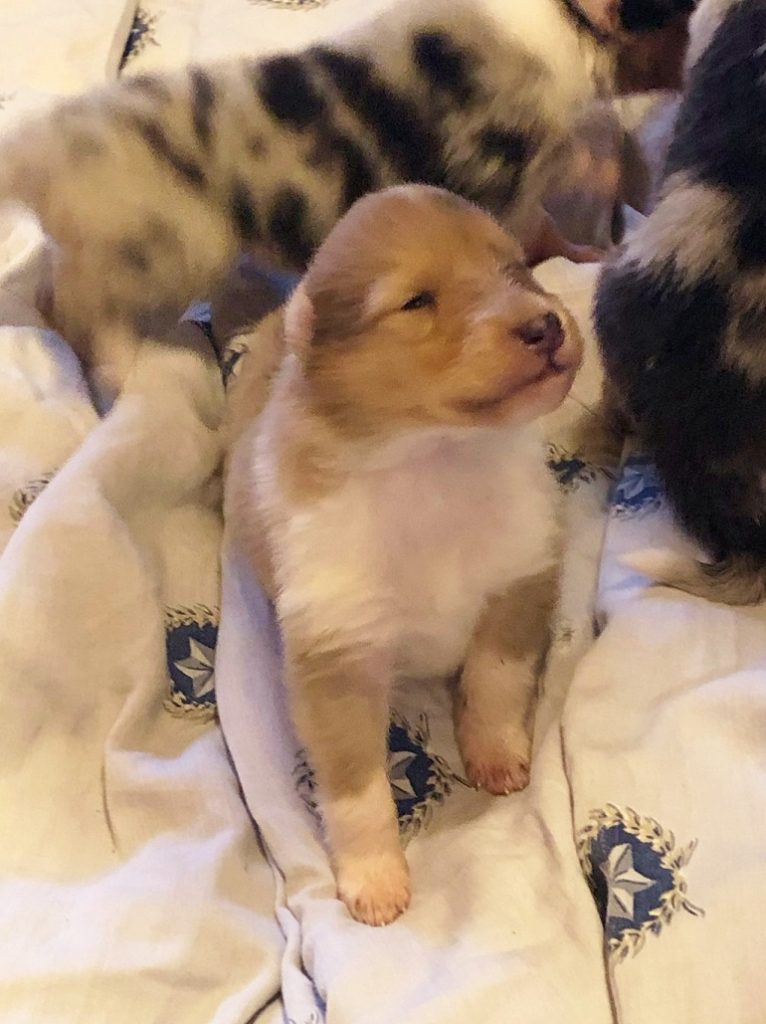 This is Leena's smaller sable merle boy- Jingles.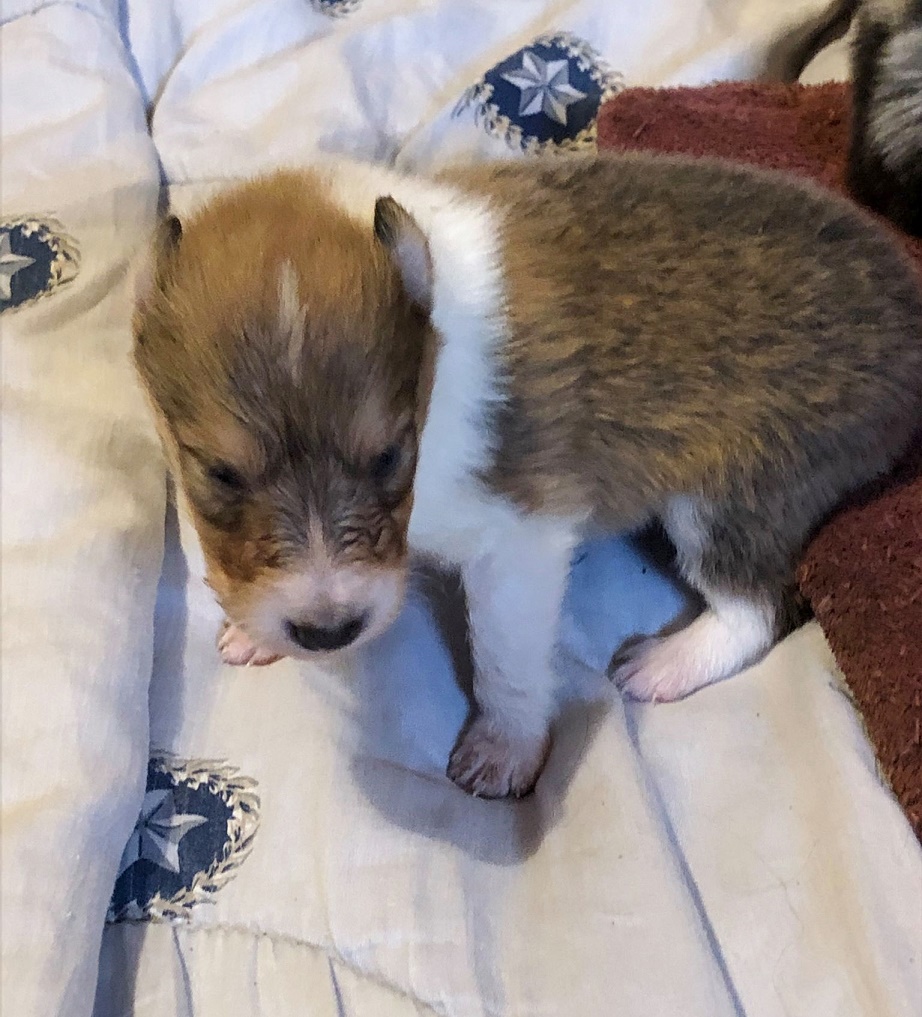 And now Amber's pups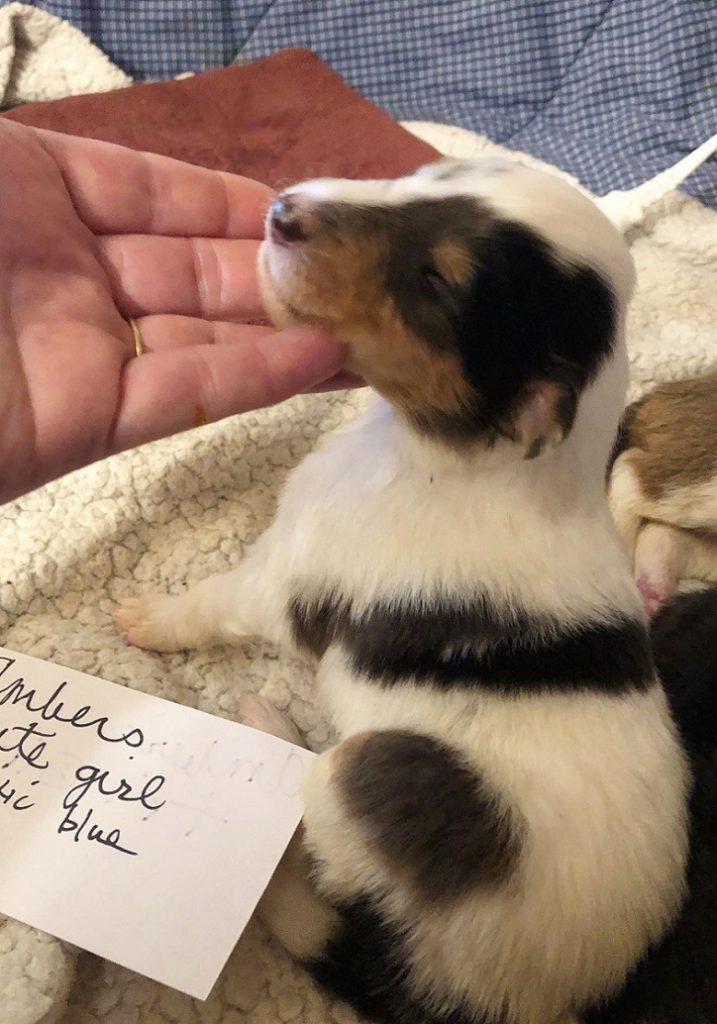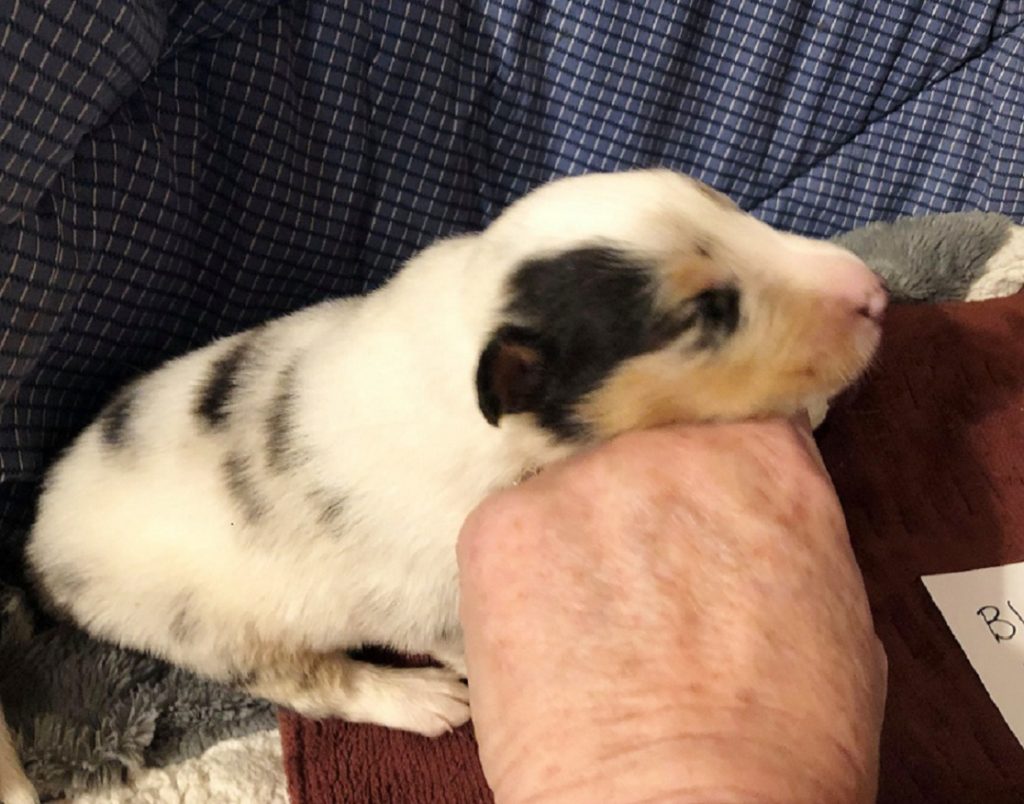 Amber's white boy- Boban- looks like a blue marked white.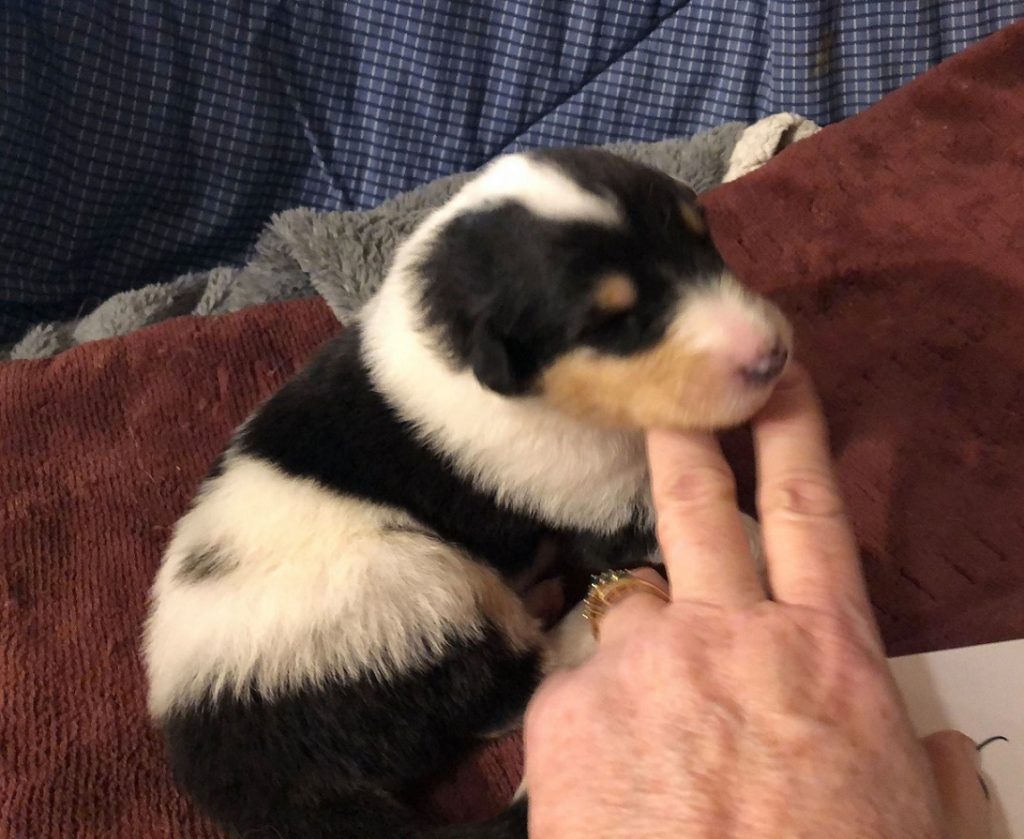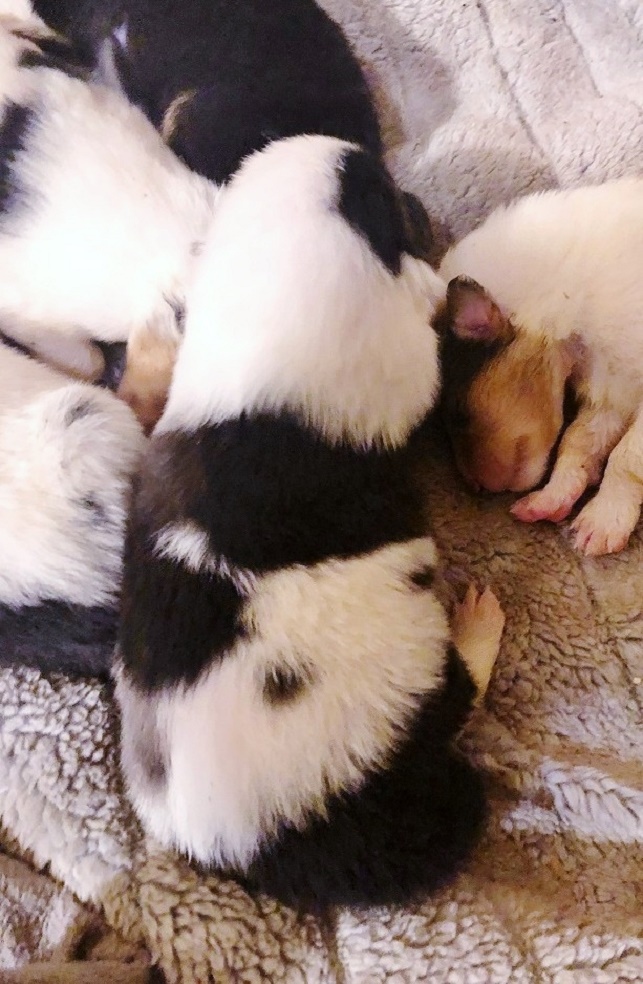 We called this boy Yang because of the Ying/Yang pattern on his back. It will be much less noticeable as his hair gets longer.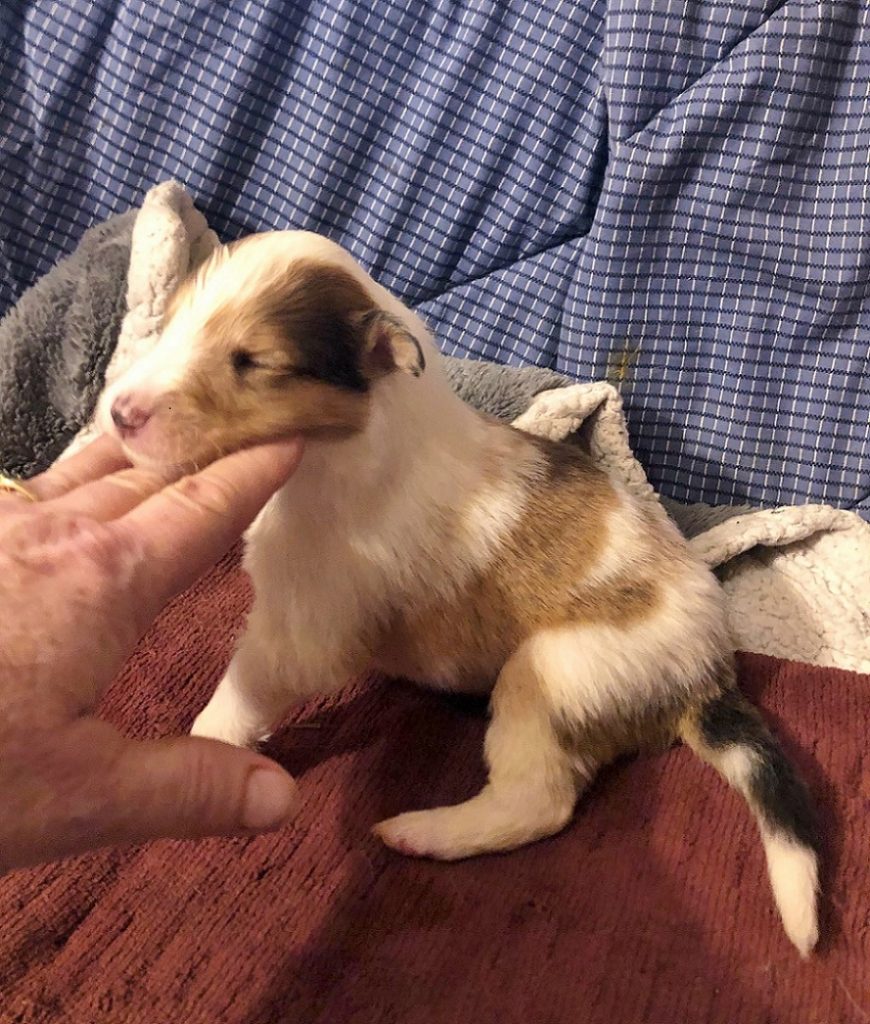 We named Amber's puppies after some awesome basketball players. I went back to my high school days for some of the girl names. I love basketball, and I love collies even more. There is nothing much better than watching a Dallas Maverick's game with our family – humans and collies!
I got all the puppy eye exams scheduled with the Animal Ophthalmology Clinics in Grapevine and Dallas that I have used for many years. Leena's pups' exams are scheduled for Feb. 20, 2020- so we may be ready to let some of her pet puppies go to new homes as early as Feb. 22, 2020.
Amber's pups' eye exams are scheduled for Feb. 27, 2020, so we may be ready to let some of her pet puppies go by Feb. 29th, 2020. Leap year babies!
I stay very busy, but if you have inquired about one of our puppies check back with me by email to let me know you are still interested. If you have not answered my questionnaire on the Buyer Info page of my website, please do that and email it to me at tairiscollies@yahoo.com. I have noticed that I am not getting most of the inquiries from my website, so please just email me directly if you have questions. Thanks!