About Us
Welcome to Tairis Collies- the home of Debbie and Mike Jones, and our wonderful family of collies. We are located in North Texas, on the western edge of the Dallas / Fort Worth metroplex. Our website is a celebration of collies and dog folk we admire. We selected the name TAIRIS for our collies because it is an old Irish word meaning loving and loyal which certainly describes collies. I am a member of the Collie Club of America, the Fort Worth Collie Club, and the Collie Health Foundation. I'm also an AKC Breeder of Merit.
After decades of observing show collies, studying the collie standard, and pondering pedigrees, I formed a picture in my mind of what I consider ideal collie type.
Read More
About Collies
Sometimes sable merle collies are hard to spot and sometimes they are quite spotty! And like all the collie colors- they may be white factored- evident by ample white markings.
Tricolors are black ,white, and tan- white factored, or not.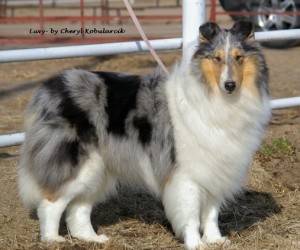 Although some of the prettiest collies I have ever seen were blue merles, they have been scarce at our house.
Collies also come in WHITE! Normal white collies have heads in the usual collie colors and sometimes a few colored body spots.
Our Breeding Dogs
Poppy at CC Austin show.We hope to have pretty puppies from Layla in 2019.
Bridgit winning best in specialty shown by finishing championship.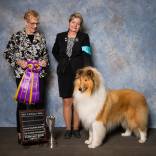 Patton BISS Collie Club of Austin with Lea Bertsch.We hope to have puppie.
Our Blog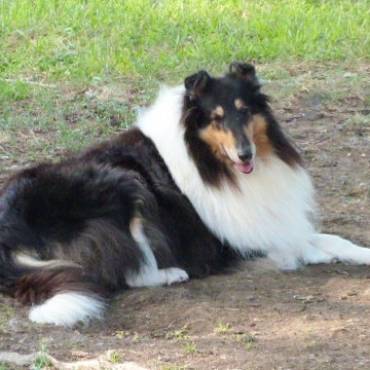 Want create site? Find Free WordPress Themes and plugins.As wonderful as they are- there is something terrible about collies. And that is the fact that they leave us too soon. Yesterday I said one of the hardest goodbyes I've ever faced. Our family lost our beautiful tricolor girl- Delilah. It is hard to accept that