NEWS FROM MARCH 2021:
We are expecting mid March 2021 puppies from Amber sired by Canadian Jax. Amber (Ch Milas Tairis Sugar & Spice @ Scalloway) was produced by Ray Hokanson of Touchstone Collies. Amber is owned by me (Debbie Jones), Lea Bertsch, and Lynn Butler and Lotta Hedman of Milas Collies in NY. I specify Amber being bred by Canadian Jax ( AM & CAN Ch Van Isle Prairiepine Afirmation) because Amber's first litter was sired by a different Jax. The first Jax (Ch Milas Rigoletto of Tairis) is our Poppy's brother, owned by Alma Metz in PA. Both Jax's are sons of the great GHCHG Aurealis Endeavor from different dams. Canadian Jax was visiting with me at Tairis to finish his American championship and sire some puppies – which he has. Canadian Jax brings some different beautiful collies from his dam's side including the gorgeous national CCA best of breed winner GCH Headline's Soldier of Light to our family.
Watch my blog for news of Amber's puppies. I will be whelping her litter, but they will be raised by Lea Bertsch at her home in Spicewood, TX.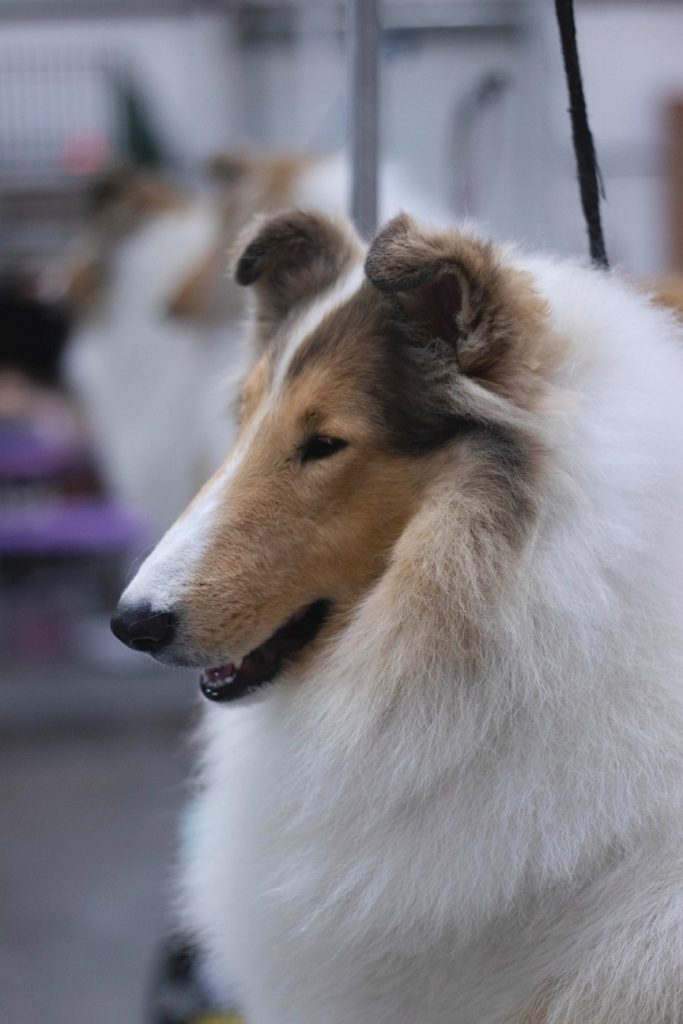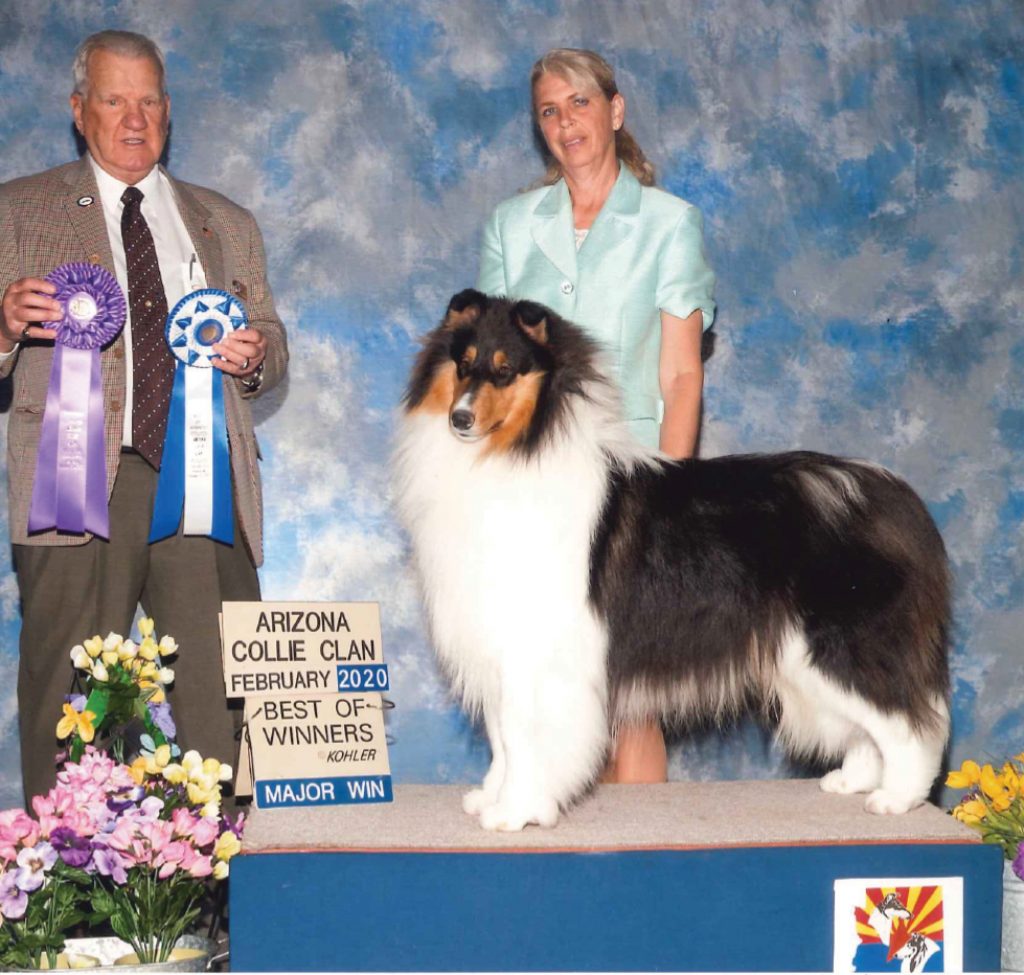 NEWS FROM MAY 2020:
NOTE UPDATE BELOW
Even though I told myself last time we had puppies NOT to ever have two litters at once again, I didn't listen. It is possible that we may have two litters born in June 2020.
As usual, almost all our collie girls came in season at about the same time. I debated with myself about breeding Poppy. Poppy's last litter just turned a year old. Poppy is still in her breeding prime time having just turned five years old. Poppy has been a fertile girl, an easy whelper, a good mother, and I LOVE her puppies. So I decided to breed her one more time to a very handsome dog that compliments her nicely. She was bred to GCH Southland Aurealis Island Nights at Aurealis Collies in Washington state.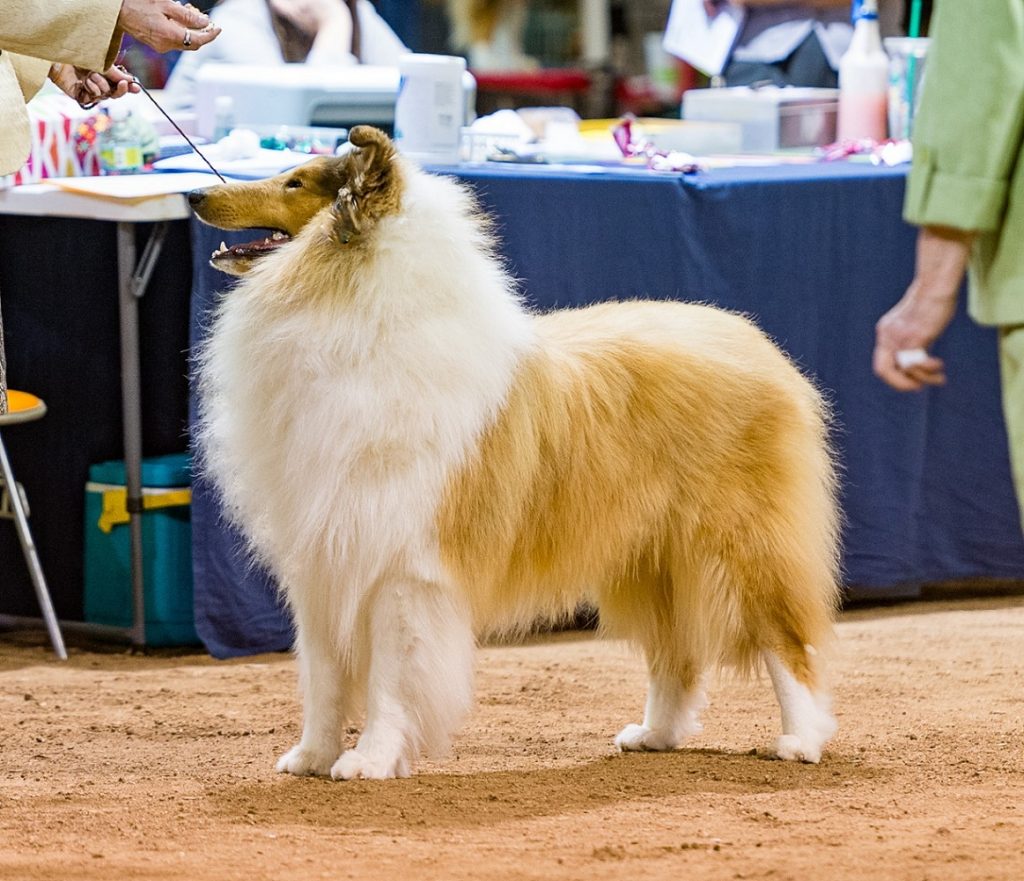 If Poppy takes, she will have all tri factored sable puppies as she is pure for the sable gene.
Willa was three in January and has never had puppies. I could hear her biological clock ticking. I bred Willa, our three year old daughter of Poppy ( Ch Tairis A League of Her Own) and GCHG Scalloway's Lion Hunter (Samson) to a young, handsome, near Champion male in Illinois owned by Debbie Ferguson called Hoss. Chatham's Double Exposure (Hoss) is a normal eyed, sable merle son of Ch Larksput Thanks For the Memories, and a grandson of GCH Wyndlair Point Given. If Willa (GCH Tairis Sweet Things Are Made Of This) takes, she could have puppies in every collie color- sables, sable merles, blue merles, tricolors, and whites with any of those markings.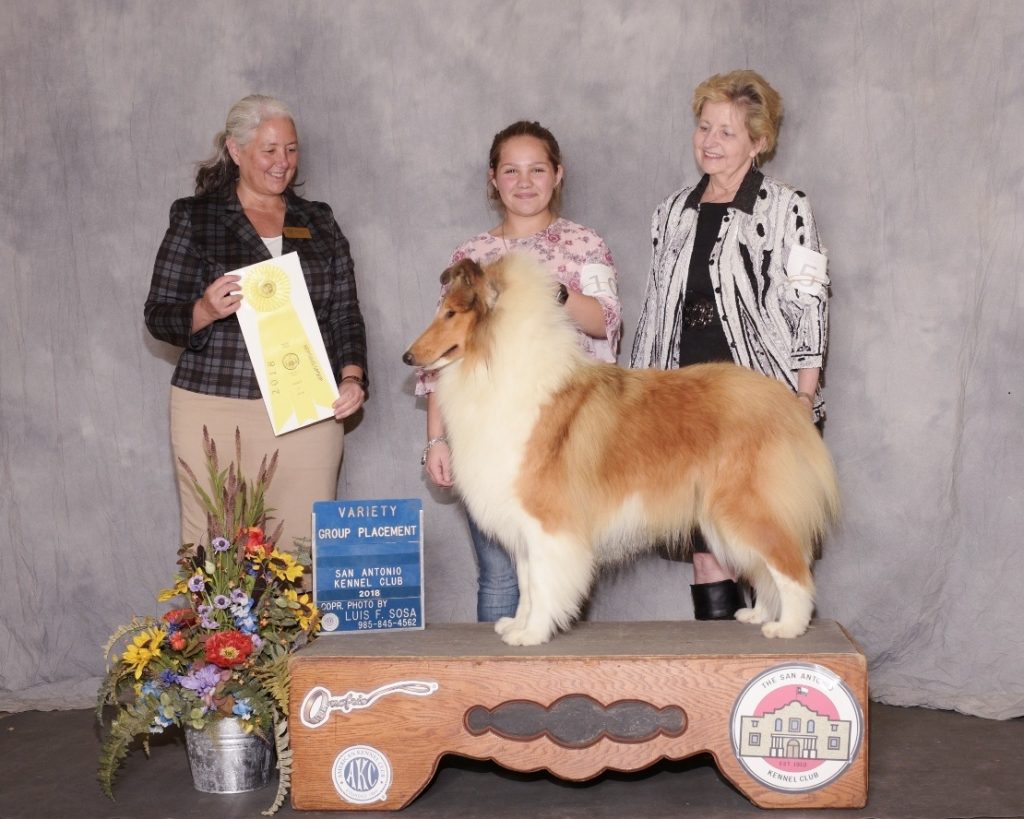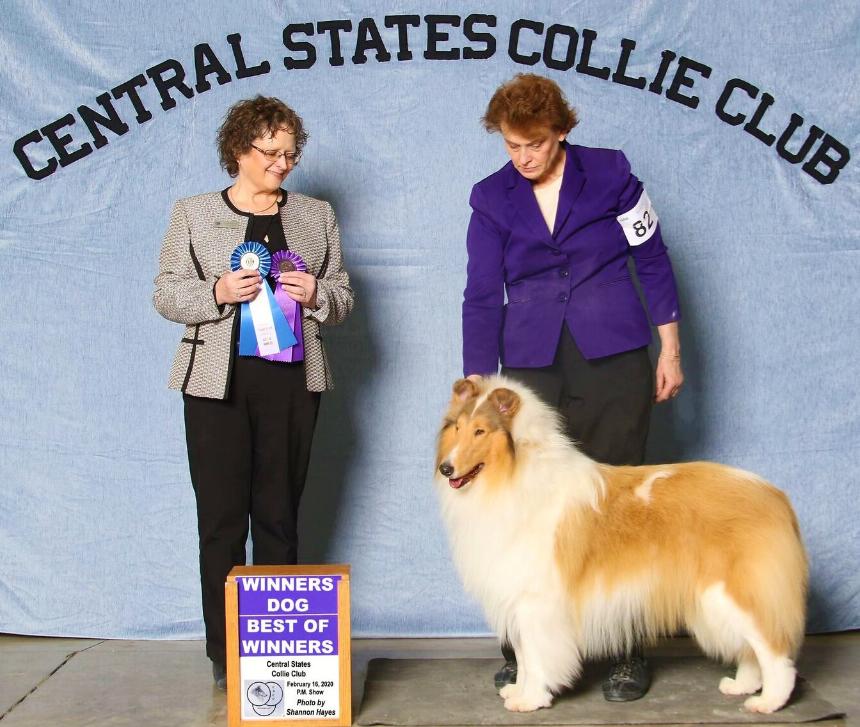 As I can't stand to wait and see, I will get ultrasounds done on Poppy and Willa in mid May to see if they are expecting or not. I am hoping! These are exciting breedings that could produce some lovely babies. I will try to get the pedigrees typed and posted after I know if puppies are on the way.
UPDATE: THE ULTRASOUND SHOWED NO PUPPIES FOR WILLA THIS TIME. POPPY WAS PREGNANT, BUT REABSORBED HER PUPPIES. BREEDING QUALITY COLLIES DOES COME WITH DISAPPOINTMENTS SOMETIMES.
FROM OCTOBER 2019:
Two of the pretty collie champion girls that I co-own with friends are currently in Pennsylvania with Alma Metz being romanced by two of her outstanding males. Leena- (Ch Cherann's N Alcor Entwined) has been bred to Jagger- (Scarborough's Jagged Edge.) Jagger is a beautiful sable merle son of Jax out of Scarborough's A Winter's Dream. Jagger will be starting his show career this winter. His brother, Sky, is a huge winner in Argentina- currently the #1 Herding dog there with multiple best in show awards. Leena could have puppies in every color but white.
Amber (Ch Milas Tairis Sugar & Spice @ Scalloway) is also in Pennsylvania to be bred to Jax ( Ch Milas Rigoletto of Tairis) Jax is a handsome brother of our Poppy from the litter sired by GCHS Aurealis Endeavor out of Ch Milas Madam Butterfly. Amber could also have puppies in every color but white if she takes.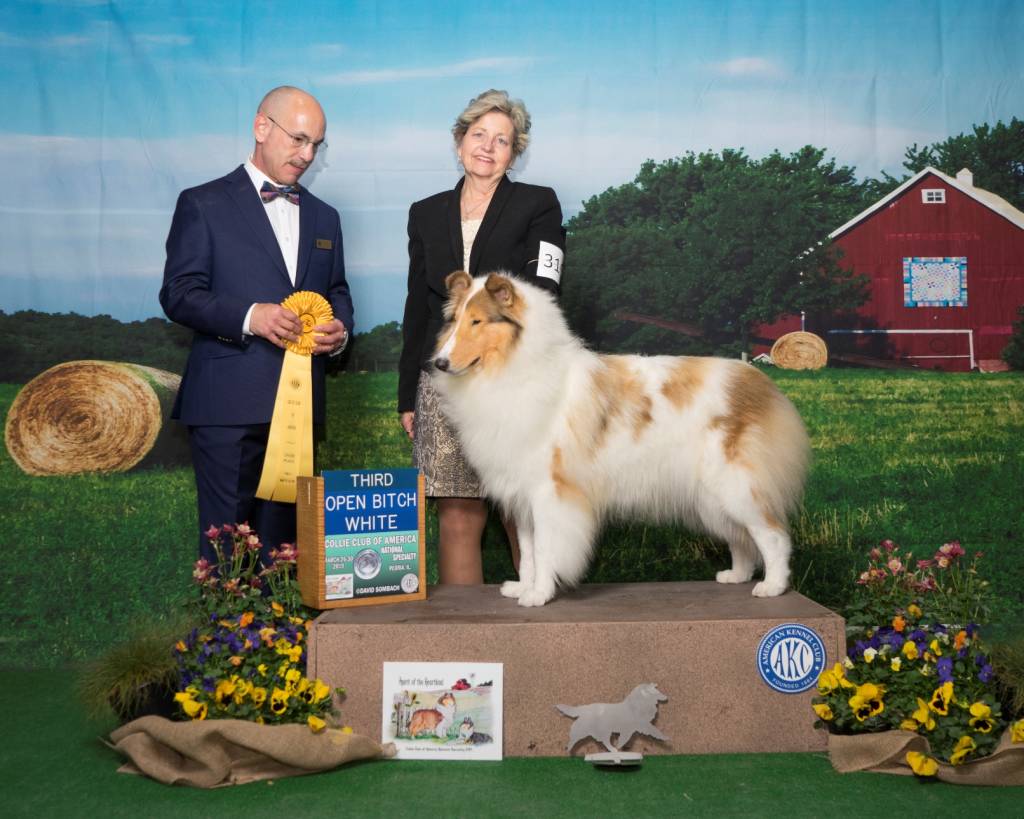 If all goes well, we could be blessed with Christmas puppies in our stockings! I will post updates when we have more news.