I do not currently have any puppies available. I am about to breed two of the champion collie girls I co-own with friends. These are very exciting breedings to top quality collies. If the girls conceive, puppies will be born in September, and we may have some puppies available around Thanksgiving. I will be posting the details on my Planned Breedings page after the breedings take place.
****************************************************
Lea Bertsch and I are offering our new AKC champion smooth collie boy, Toby, to a great pet home. He is very handsome and moves beautifully. He likes to practice the jumps for obedience and agility exercises. He is noise sensitive and would do best in a quiet home with a spayed, female doggy companion. He would need someone with a lot of patience as he is slow to warm up to new people and situations. He will be three years old in May. We plan to neuter him soon.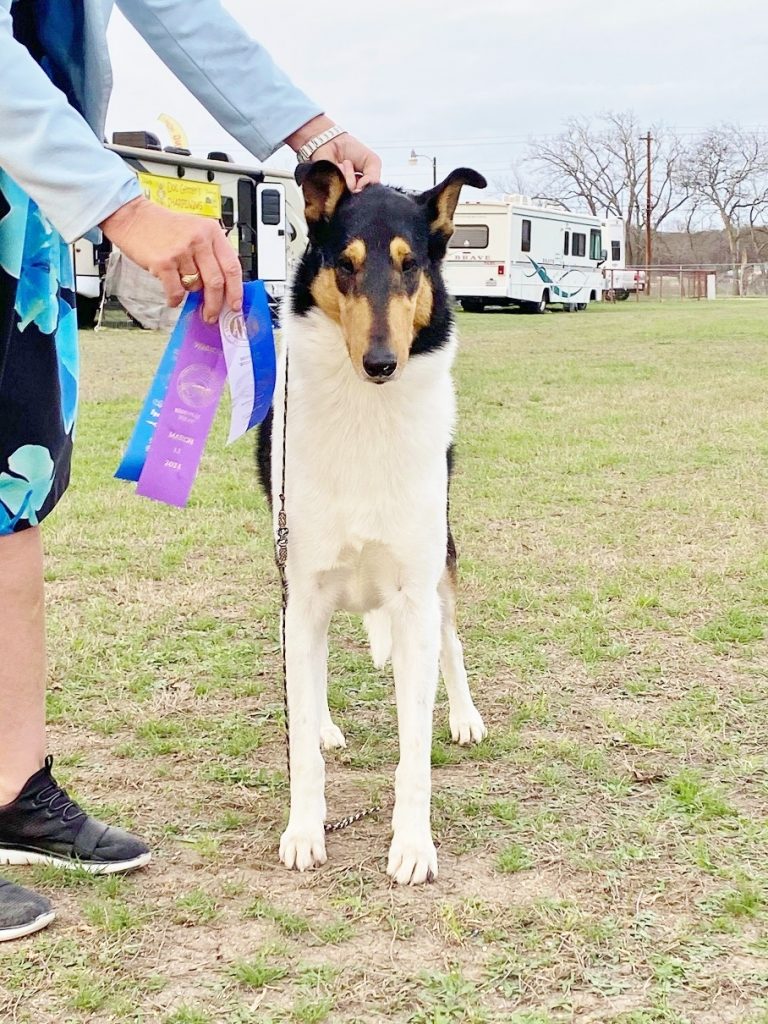 Please email Debbie at tairiscollies@yahoo.com for more information.
****************************************************
****************************************************
****************************************************