Leena- (Ch Alcor N Cherann's Entwined) had eight pretty babies on December 23rd sired by the handsome Scarborough's Jagged Edge, owned by Alma Metz in Pennsylvania. Leena is a Miguel daughter and Macho granddaughter bred by Cheryl Kobularcik and Susan Joslin. Leena is owned by her breeders and now also by Tairis Collies.
Leena did a great job whelping her puppies and the babies are doing wonderfully so far. Every pup has a 50:50 chance of being a male or female, but this time we got six boys and two girls.
Leena had–2 blue merle girls, 2 sable merle boys, 2 sable boys, 1 tricolor boy, and 1 blue merle boy.
*** Amber- who also went to Pennsylvania to be bred- had seven puppies sired by Jax- ( Ch Milas Rigoletto of Tairis) on December, 28th, 2019. Lots of pretty babies! Amber had a tricolor girl, a dark sable girl, a sable merle girl, a mostly white girl with tri markings, and a dark sable boy, a blue merle marked white boy, and a very white factored tri boy. Maybe I will get some sleep by March! Here are a couple of quick phone pix of Amber's puppies. Better pix will follow as time permits. I'm using some basketball inspired call names for some of Amber's puppies because we are big Dallas Mavericks basketball fans. Go Mavs!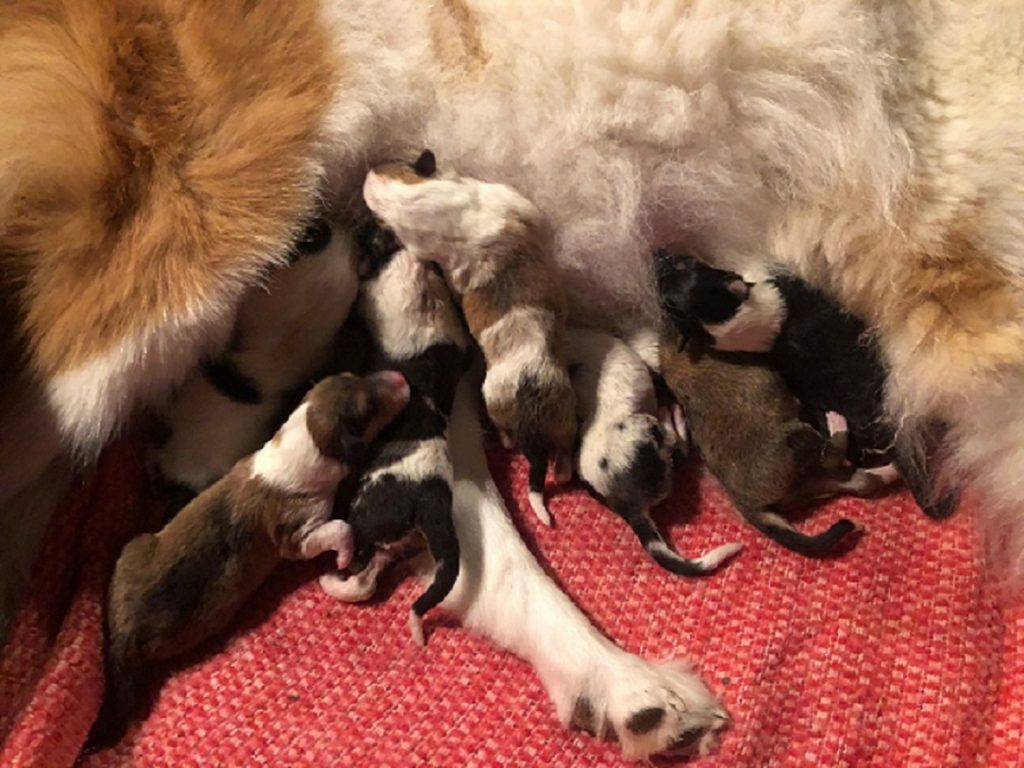 ***************************************************************
Here are a few pix of Leena's babies at 2 days of age. Since they were born so near Christmas, we are using Christmasy kind of names. Don't worry- the names are subject to change.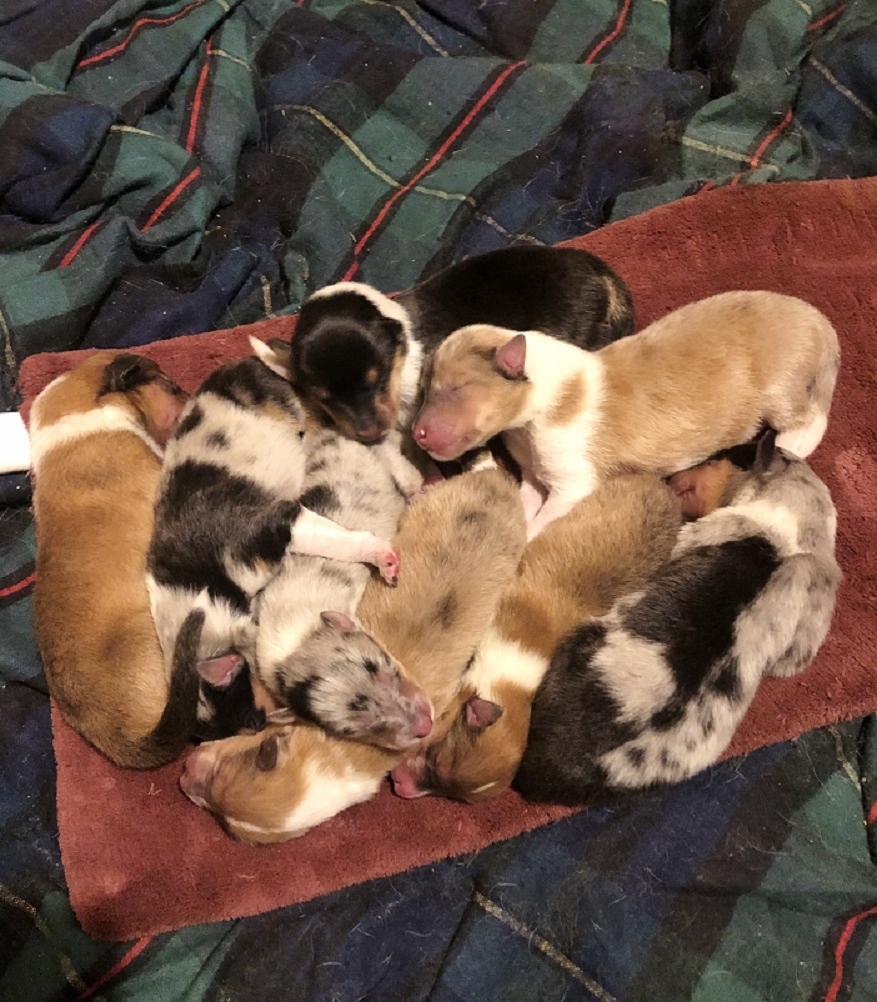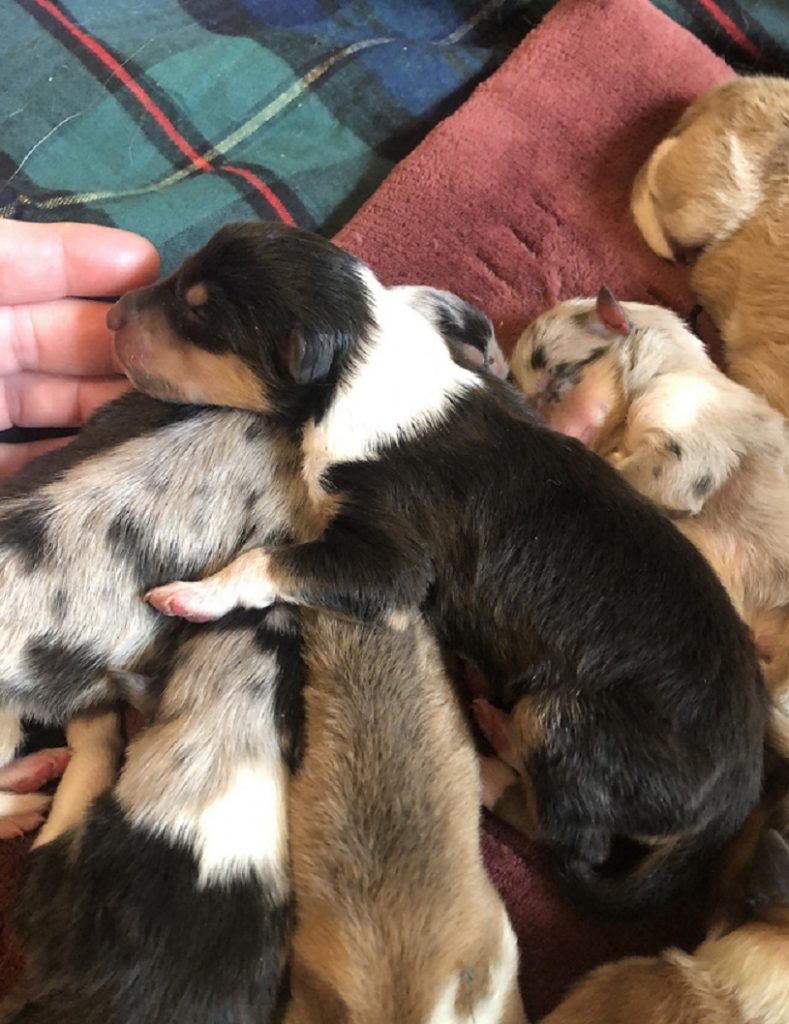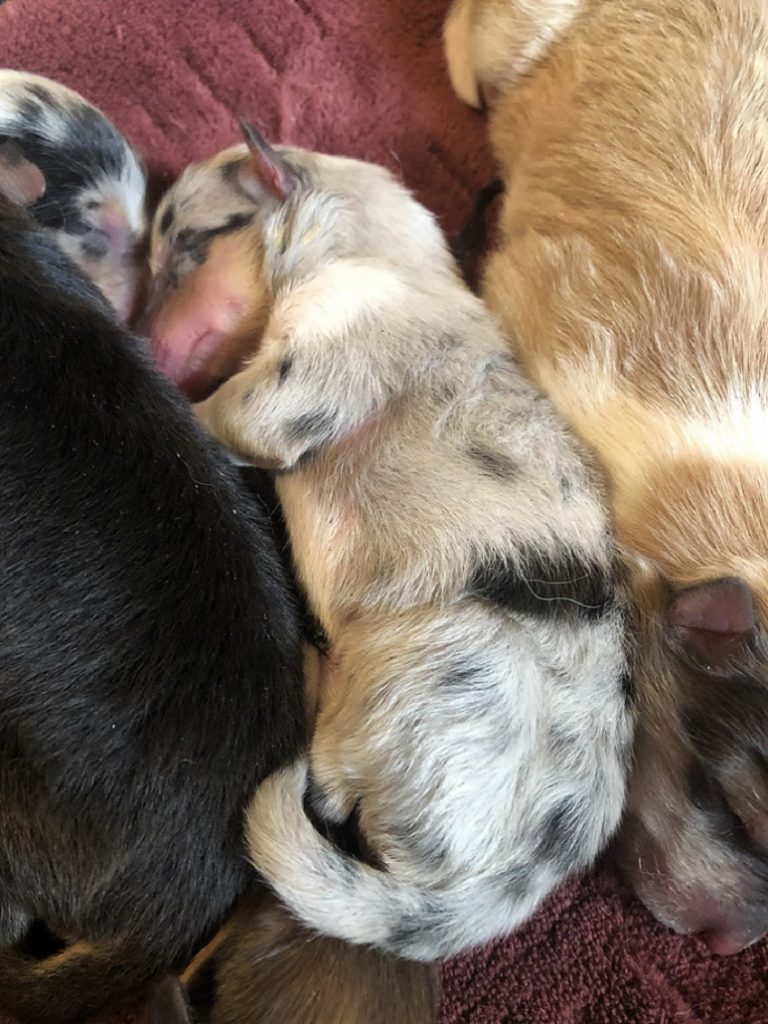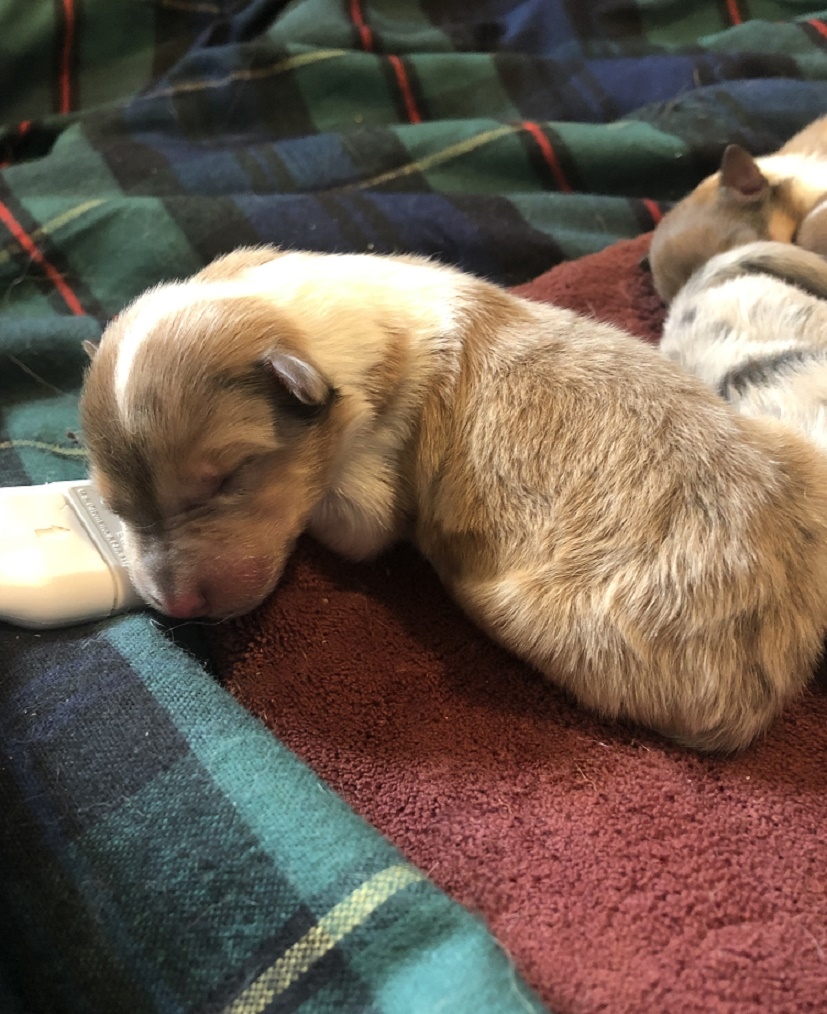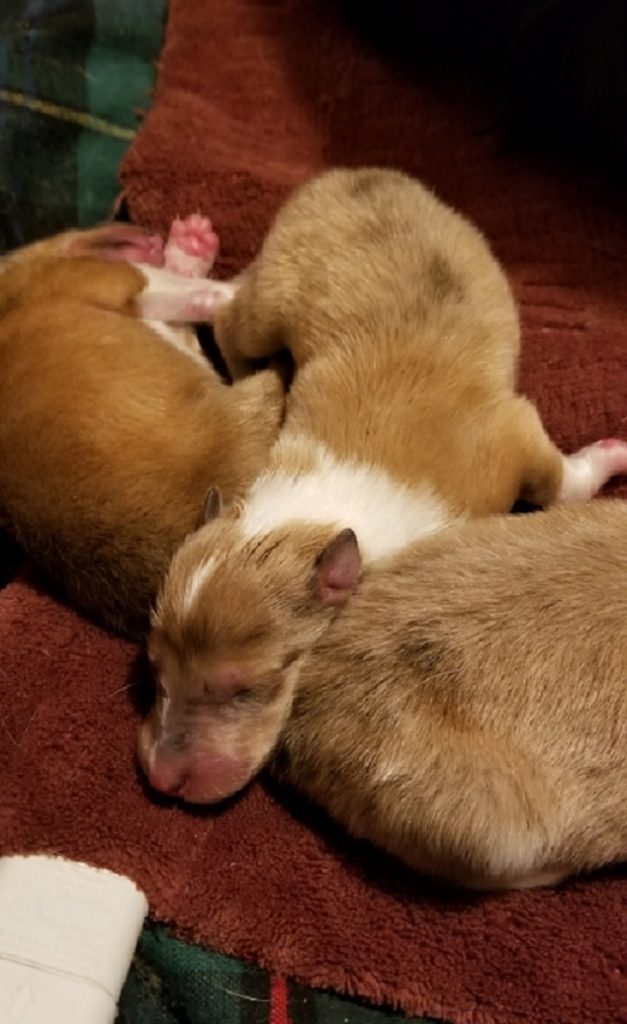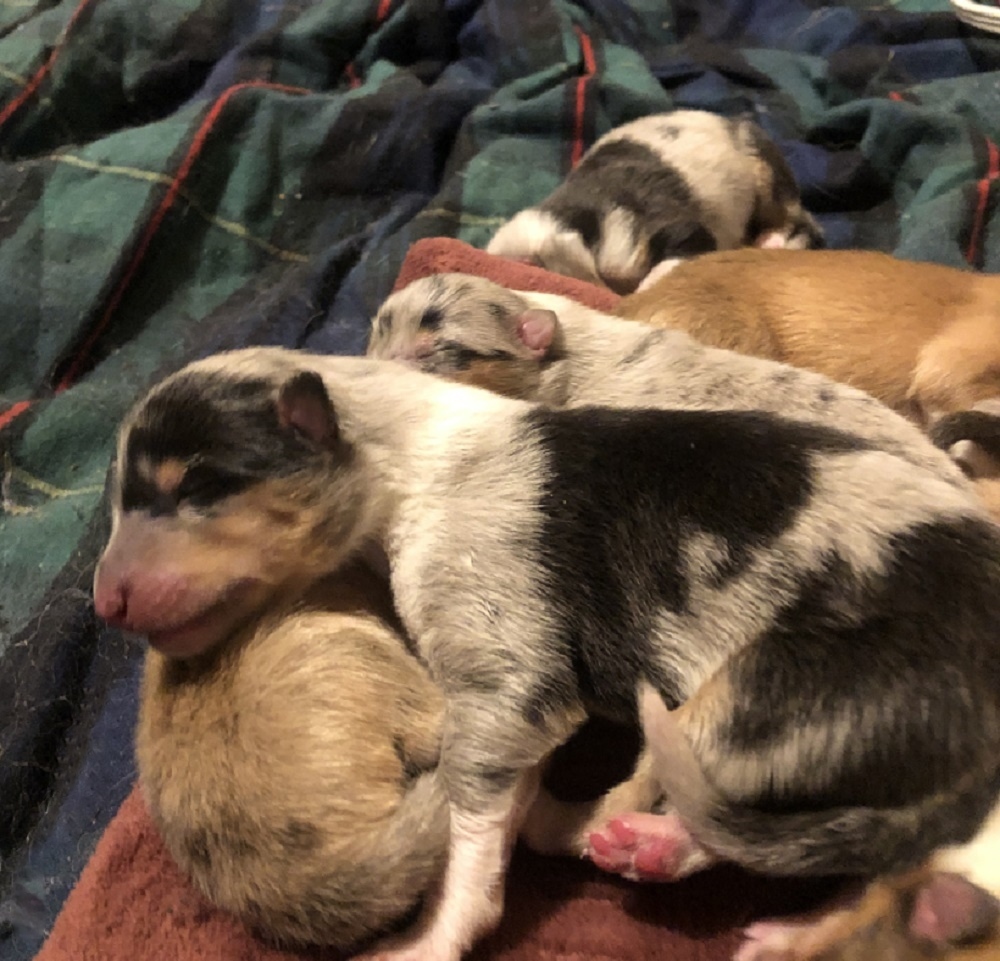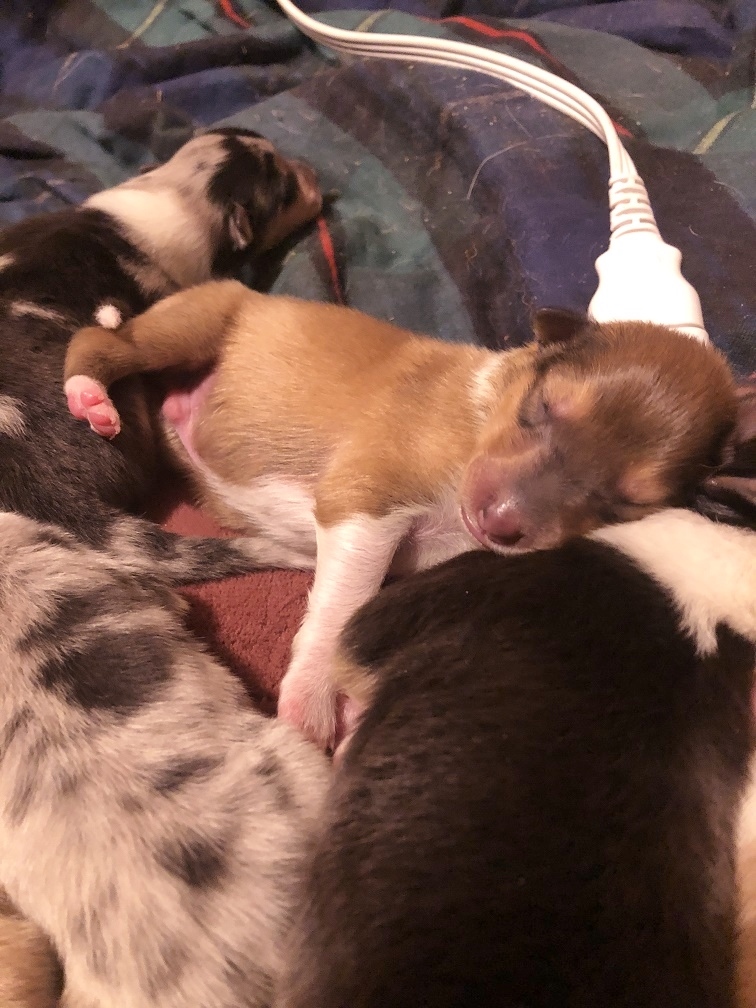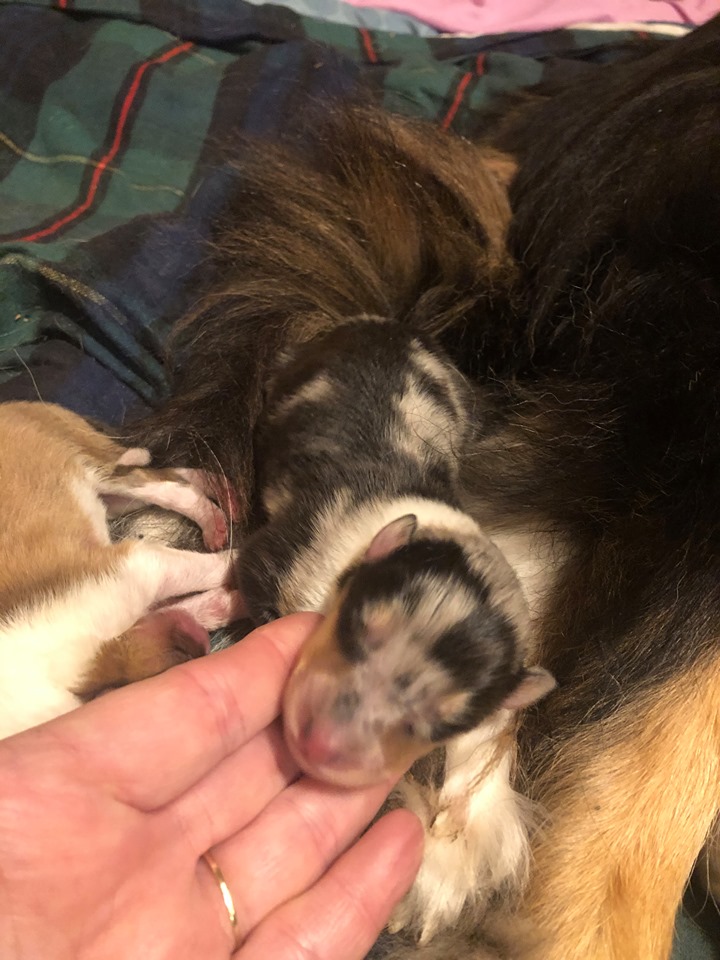 It's impossible not to love these sweet babies, and their mother.