After planning a breeding, whelping a litter, nurturing the puppies, selecting the ones we want to show, training them to show, and grooming them to show—finally we take them to a show to see what happens. Hopefully, our puppies will be competitive with the puppies other breeders bring to the shows. Competing at shows is not a perfect way, but it is sometimes a useful way to see if our efforts to produce a show dog have been successful. We fall in love with our fuzzy babies, and it can be enlightening to get the opinion of an unbiased dog show judge. Most people that bring their dogs to a show think they are bringing the best dog in the world to that show because we see our puppies through a veil of love. Sometimes our dreams come true and our puppy really is a show winner, and sometimes we find out the pup may be better suited to performance events, or just be the world's best companion. Win or lose, the one that nuzzles our hand, licks our face, and naps with us on the couch is the best dog around.
Here are some photos of our new show hopefuls and some belonging to friends.
Jimi/Jessie is from our litter out of Poppy (Ch Tairis A League of Her Own – sired by Tyler – aka Ch Milas Walk This Way.) Jessie is owned by Jeanie Driscoll and Tairis Collies, and is shown by Jeanie. He recently won his first point and a best of variety the first weekend he was shown.
Carly is also from the Tairis whelping box. She was selected by Lynn Butler as her stud fee puppy. Carly is owned by Lynn Butler and Lotta Hedman. Carly won the Sunnybank Virtues puppy match in NJ when she was about 4 months old. She will soon be going to her first AKC point shows. We think she has great potential.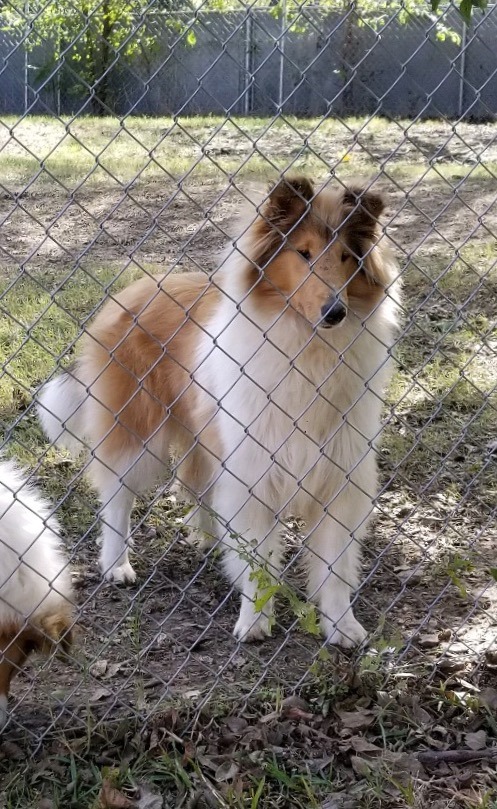 Grace is so very sweet, and we think she is pretty too. She is going to her first show at Conroe next weekend for some fun and practice.
We love Joni too, and have kept her here at Tairis as a show hopeful. She is Grace's buddy. Joni is also going to the all-breed dog show in Conroe next weekend for fun and practice.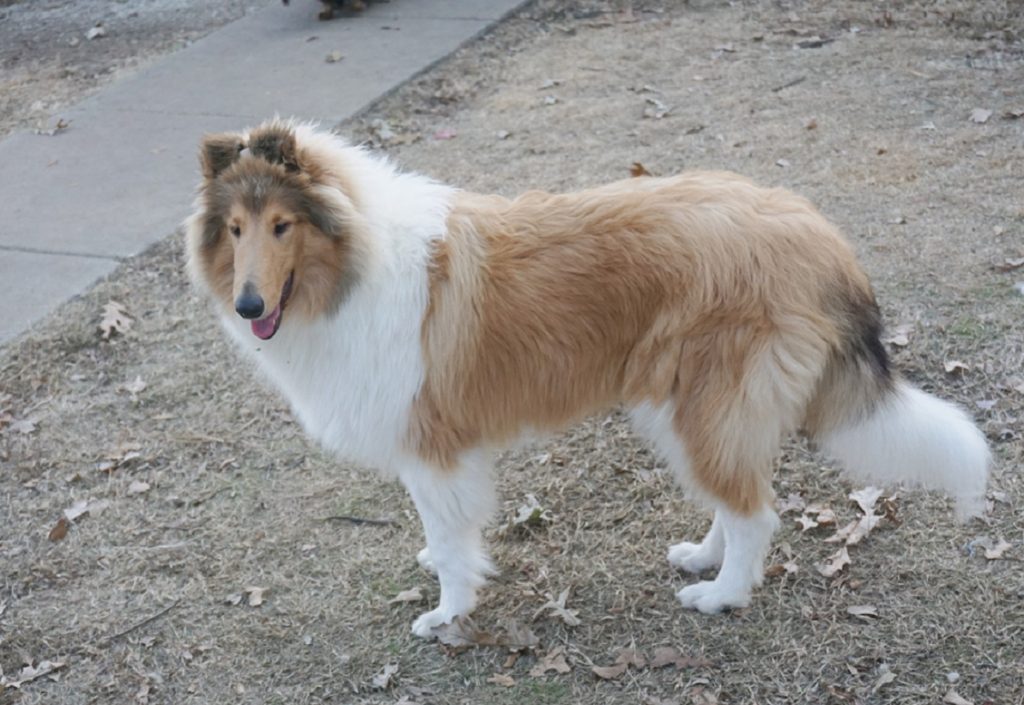 I wanted to keep almost the whole Poppy /Tyler litter, but it wasn't practical. Stevie- now called Jasmin – is owned by our long-time collie friend Judy Gorham. Judy always takes great care of her collies, and lives close enough I can go see them easily. Jasmin is going to her first show in December.
Mick/ Jason is a big, tall boy. We think he is very handsome. He needs a little more time to grow some belly hair to go with his long legs. We hope he will make his show debut in January 2020.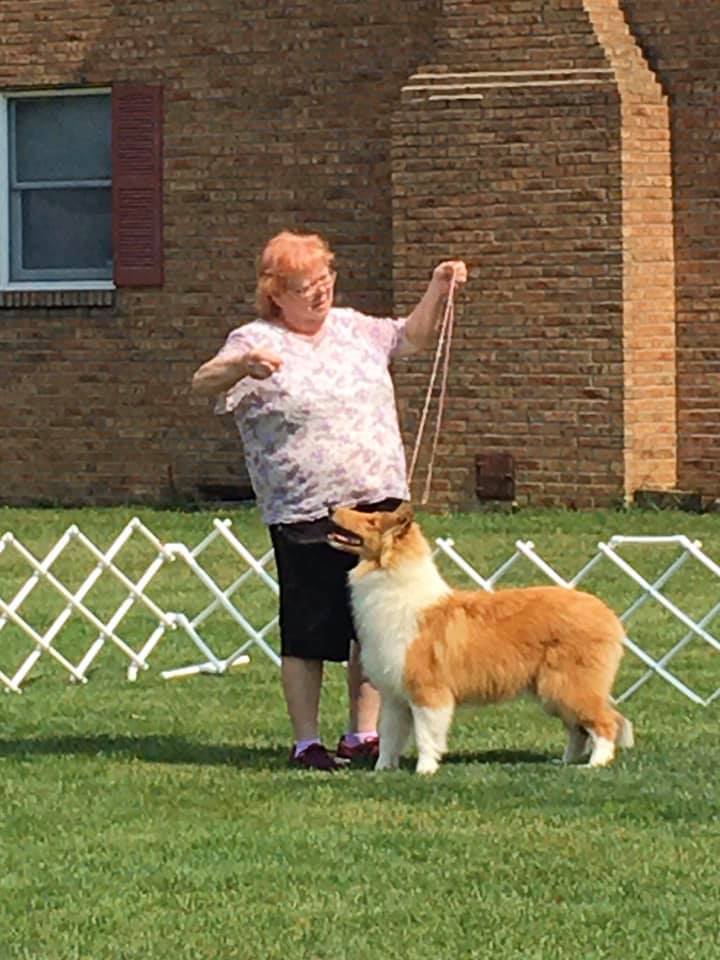 We wanted to congratulate Alma Metz on her pretty puppy Scarborough's Enchantress, aka Tootsie. Her cute girl recently went winner's bitch at the Collie Club of Georgia under collie judge Danny Cardoza, and also winner's bitch for a major under collie judge Richella Veatch at the Cleveland Collie Club. Tootsie is Alma's baby, but we are proud of her too since she is sired by Poppy's handsome brother Jax.
---
Collie show season is just beginning. We can't wait to see what happens.