Ten days after Grace had her puppies sired by Canadian Jax, Maxi (Ch Tairis Perchance To Dream @ Scalloway), had eight sable puppies sired by Lucas, (Ch Milas Tairis Commander's Stardancer.)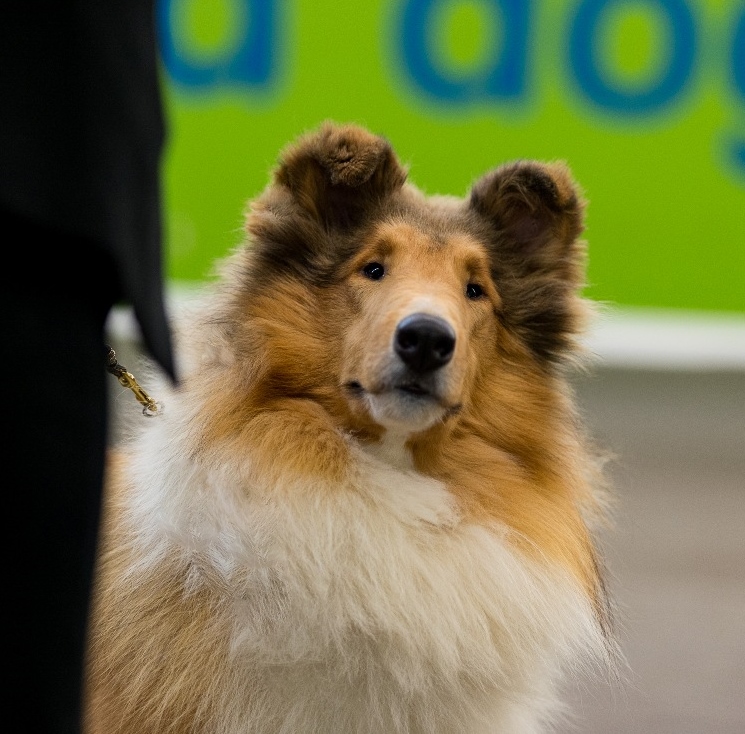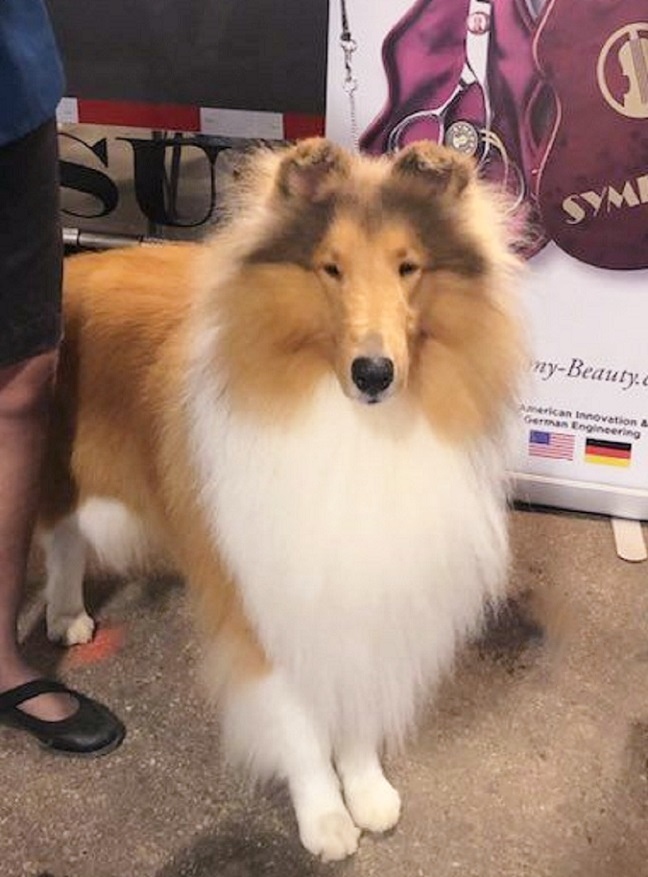 We thought Maxi and Lucas would compliment each other physically and on pedigrees, and it's looking like we were right. Maxi had eight cute babies that now at 15 weeks of age, are looking very nice. A lot of collie puppies are adorable looking at 4 weeks to about 12 or 13 weeks, and then go through an uglier in-between stage. These puppies haven't had a bad stage yet. Lucas did the same thing. He never really went through an ugly stage. I think it is the Milas in their pedigrees. It seems like Milas type babies are pretty and stay pretty a long time.
The Maxi puppies were born at my house while Lea was at shows, but Lea and her husband Wayne came to get them the day after they were born to raise them at their house. I was too busy with Grace and Joni's puppies to look after another litter!
Maxi's puppies thrived at Lea's house. I saw them at about 8 weeks of age and they were so cute. I saw them a couple of weeks later and they looked even better. I saw Lea's top show prospect picks at about 14 weeks, and I was blown away by how pretty they were. They have wonderful sweet temperaments, and outstanding movement.
Lea is hanging onto Scotty and Floyd because they are both looking so nice. She is going to have so much fun showing them! I am growing out the two girls, Patsy and Arrow, to try and figure out which one will stay here to play with Annie and go to shows with me later. All four of these pups have excellent show potential. Either Arrow or Patsy may be available later to someone that would show her or let us take her to some shows.
Here are a few current pictures of the Maxi / Lucas puppies. I will try to add some better pix. These don't do them justice.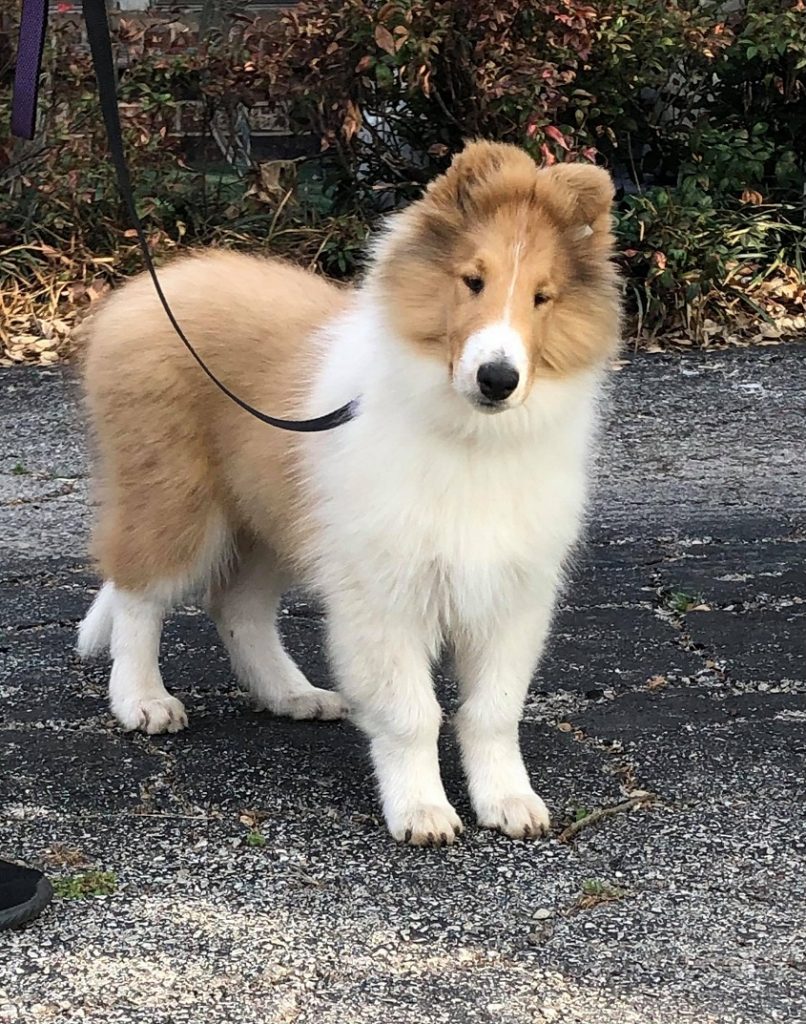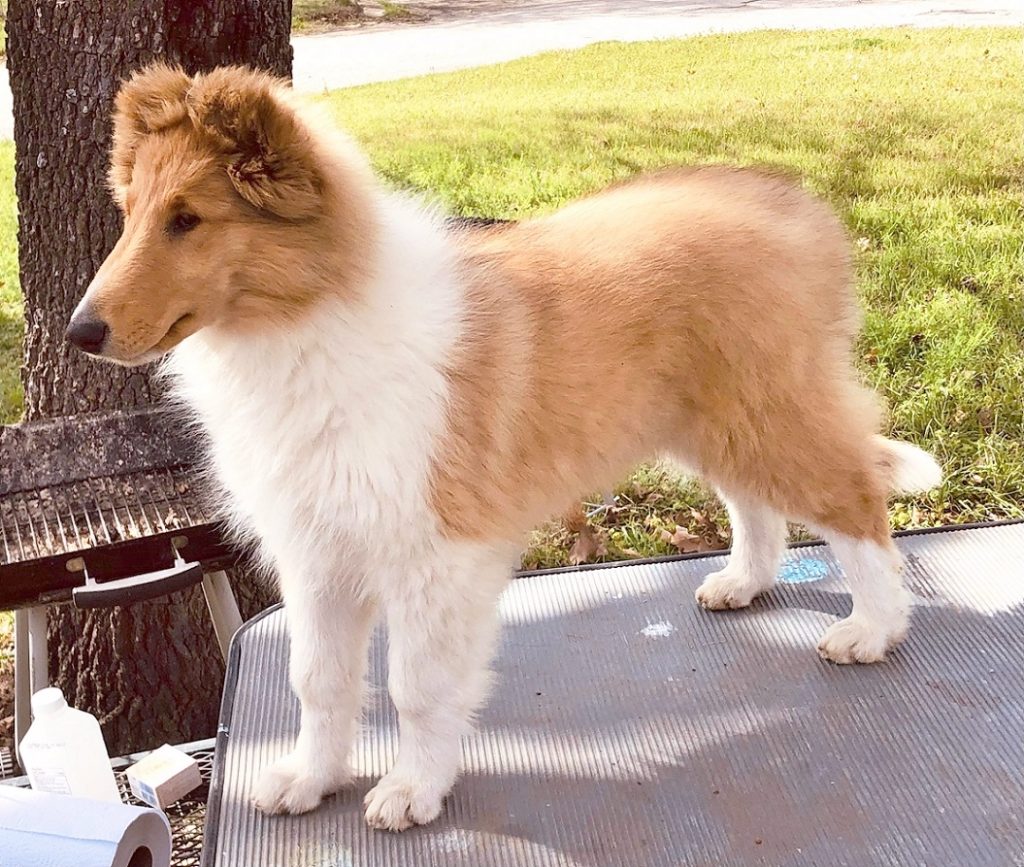 More pix coming on these sweeties.