I'm not very comfortable tooting my own horn, but something out of the ordinary happened recently, and I wanted to share it.
During a 23 day period, from March 12, 2021 to April 3, 2021, FOUR collies that I was a breeder on, finished their AKC championships. Finishing one AKC champion is a big deal to me, and seeing four collies of my breeding finish within such a short span of time has never happened to me before.
I was co-breeder on all four new champions, meaning other people were involved from the start. I did not handle these collies myself at the shows. Other people took the time and effort to train and groom these collies, and get them to the shows. Regardless, it is a thrill to see breeding plans come to life and turn out so well. All of these collies were born at my house, whelped into my hands, and raised by me the first eight to ten weeks or so of their lives.
The first one of this group to finish was Toby.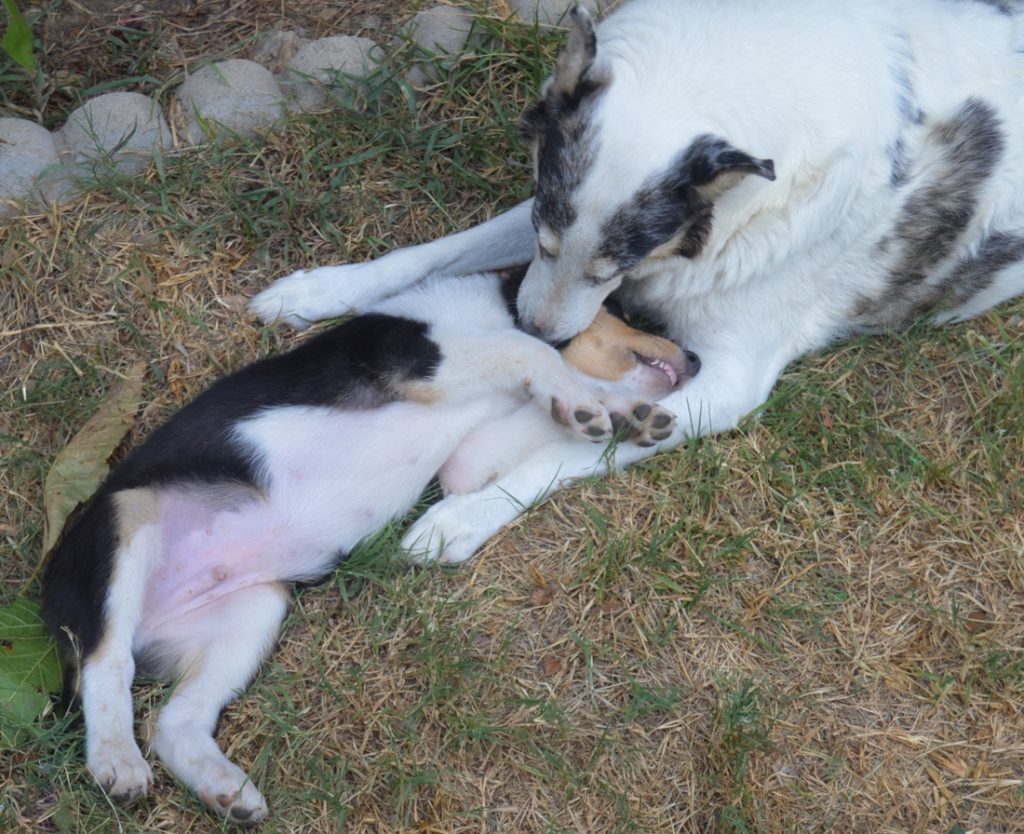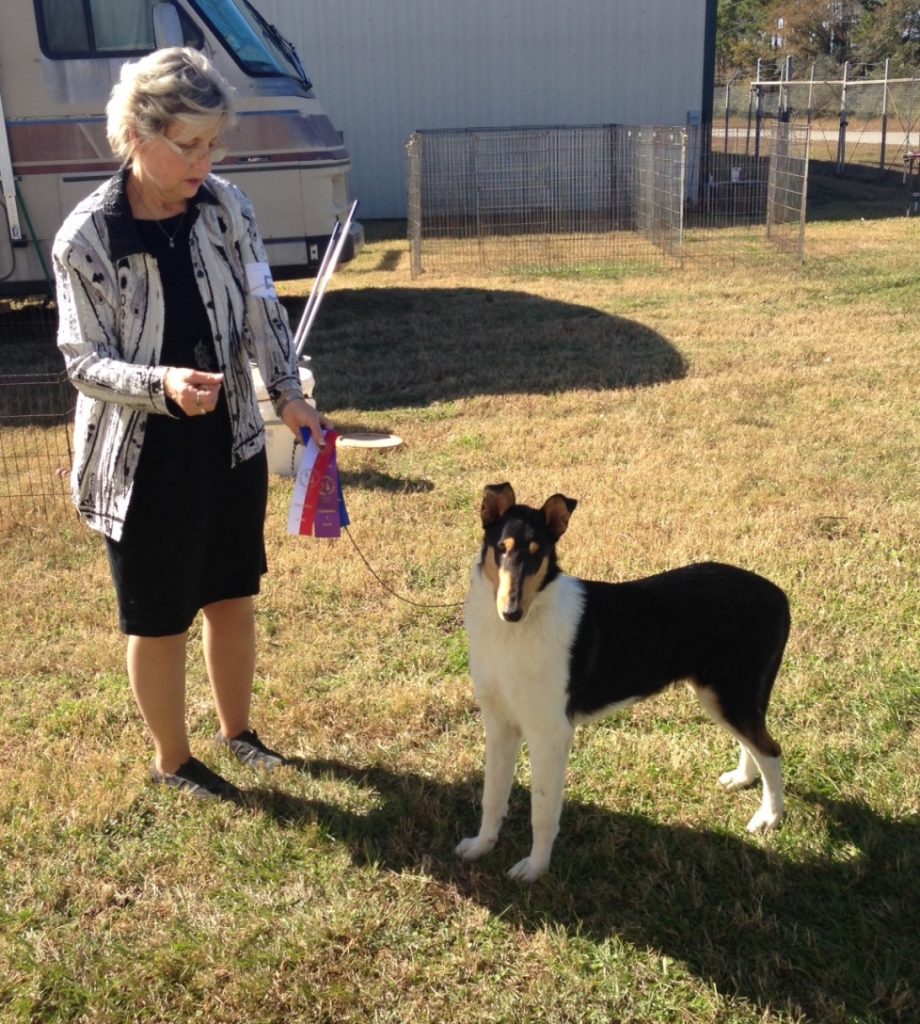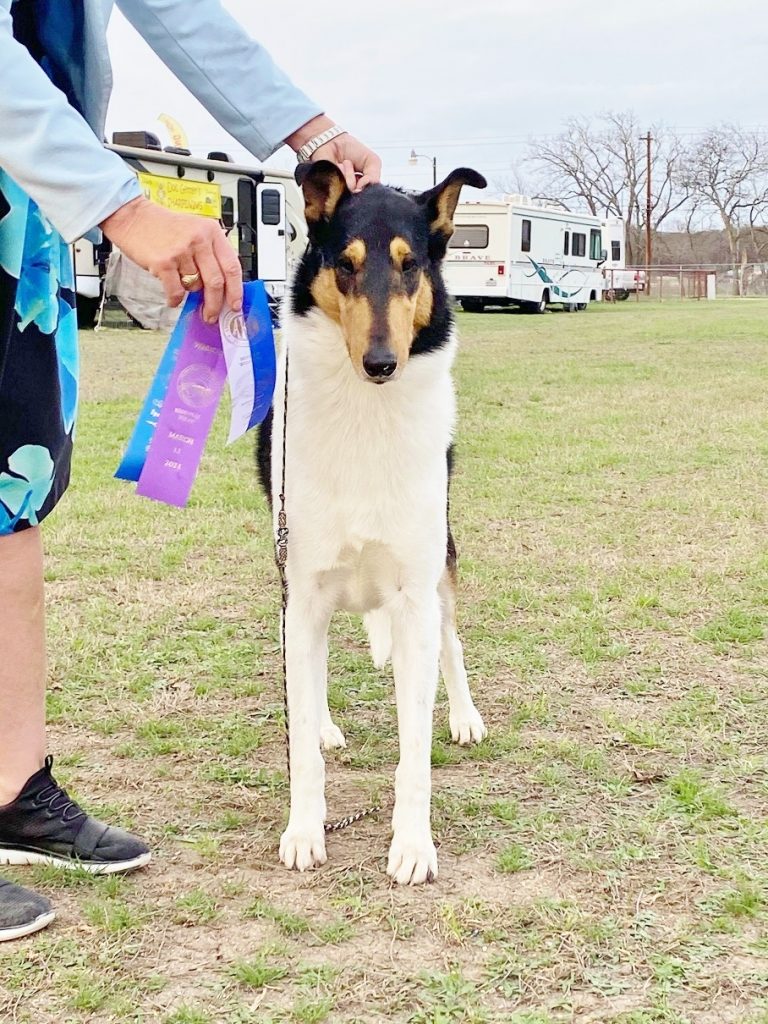 Toby, aka Ch Tairis N Scalloway's To Be Or Not To Be, was sired by GCHP Scalloway's Lion Hunter out of our Melly, aka Ch Cherann's Tairis So Melodramatic. Toby's breeders are Debra Jones, & my daughter, Caitlin White. Toby is owned by Lea Bertsch and Debbie Jones.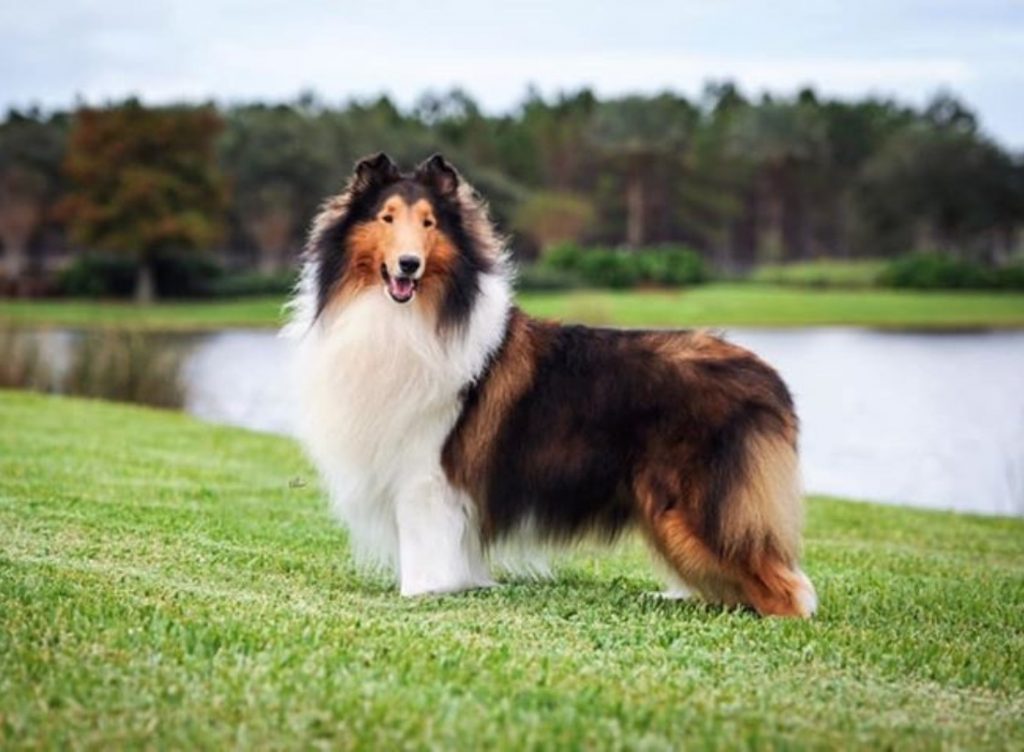 Next in this group to finish was Queen. Queen's first name was Elena when she was a baby at my house. The name Queen fits her well though, because she always had a special elegance. Queen is from Amber's litter sired by American Jax. Amber, (Ch Milas Tairis Sugar & Spice @ Scalloway), was bred by Ray Hokanson of Touchstone Collies. Amber was sired by GCH Milas Pitch Black, aka Diesel, a former winner's dog at the CCA national. Amber's dam was Touchstone Sweet Iced Tea. I brought Amber home from Milas Collies in NY, on co-ownership with Lynn Butler, Lotta Hedman, & Lea Bertsch. Lea Bertsch finished Amber quickly. When she came in season, we decided to breed her to Poppy's tricolor brother, Jax, aka Ch Milas Rigoletto of Tairis, now owned by Alma Metz in PA.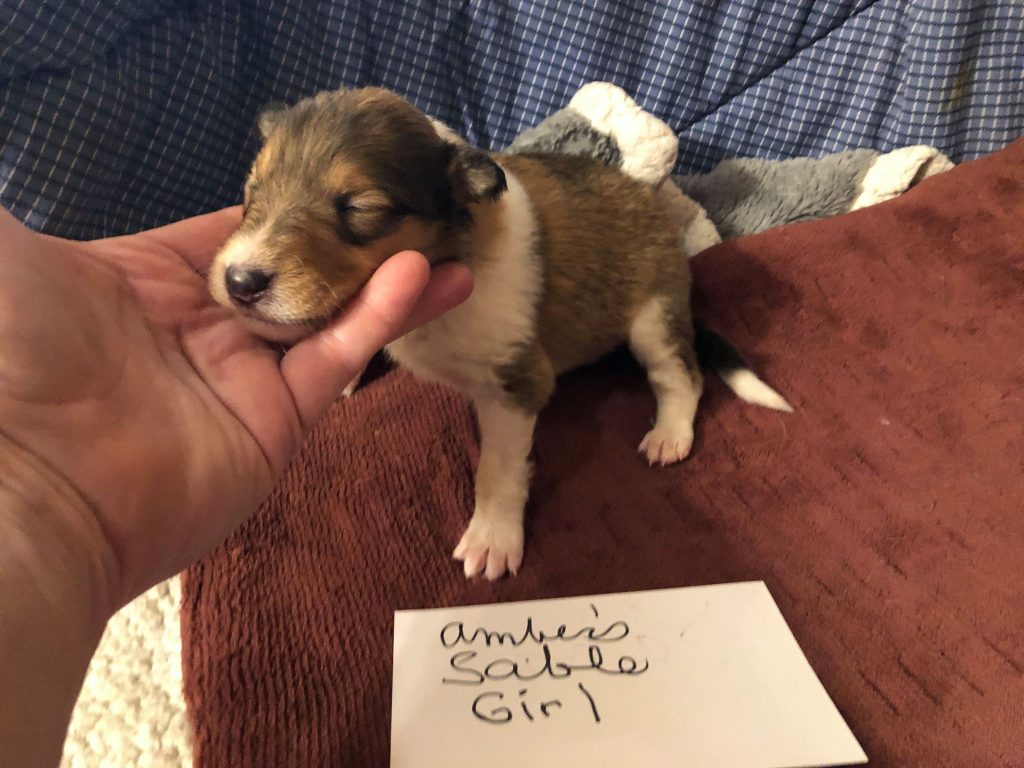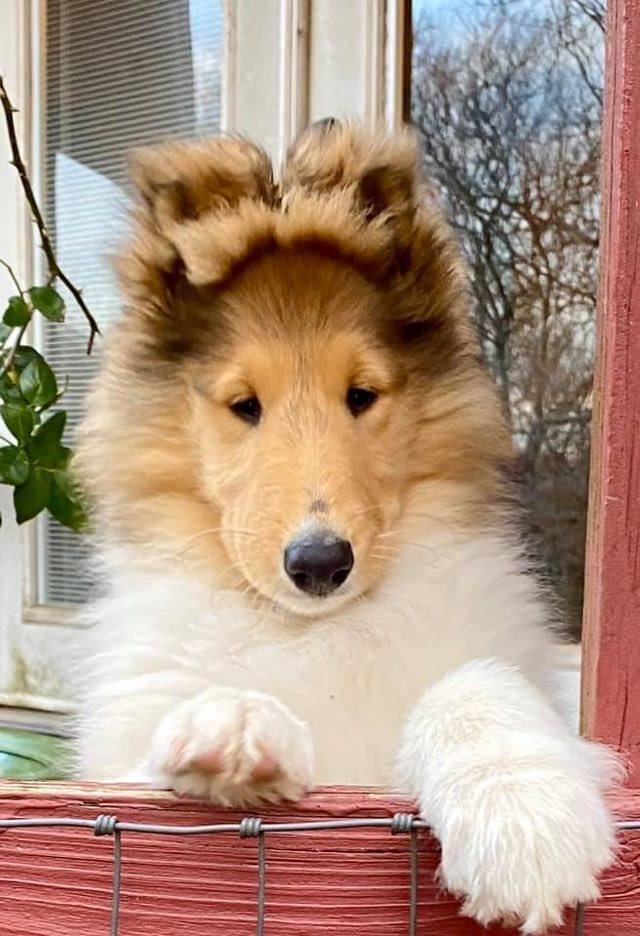 Queen was bred by Debbie Jones, Lea Bertsch, Lynn Butler, & Lotta Hedman. She is owned by Elaine & Steve Spaulding, & Debbie Jones. Elaine handled Queen to her first and last points. Corey Lambert, & Brian Livingston showed Queen to her two majors. Queen lives with the Spauldings, and is gearing up for some performance fun like lure coursing! Fast CAT
Go Queen!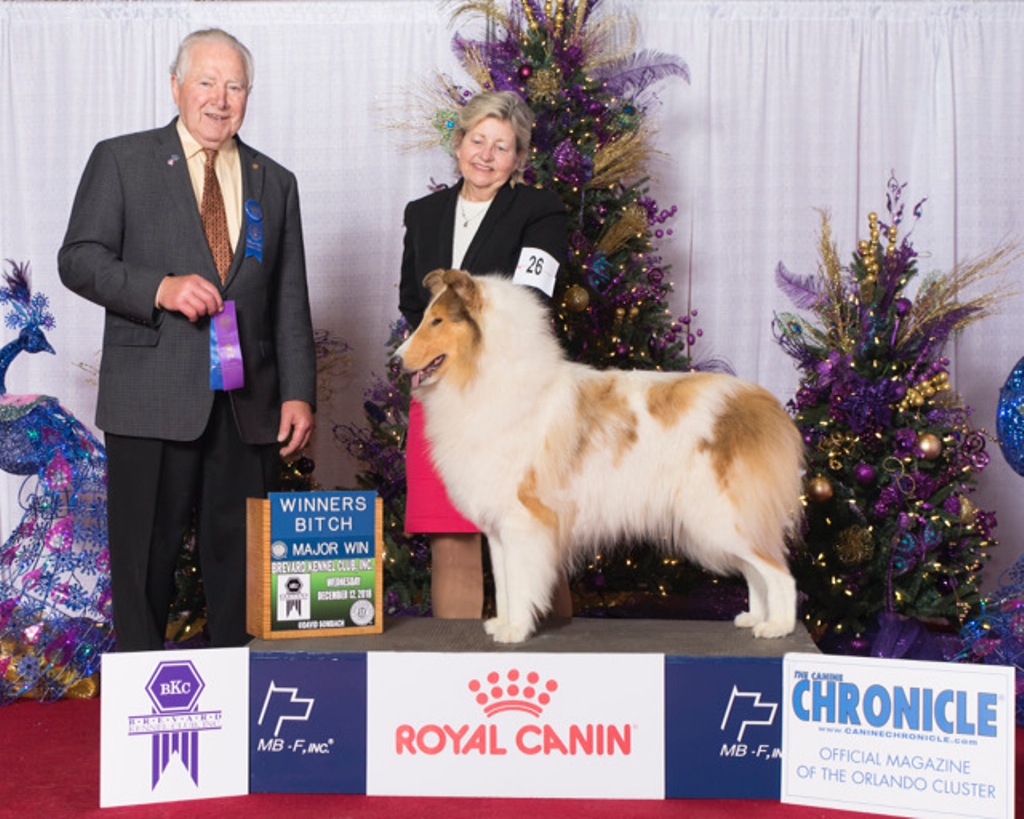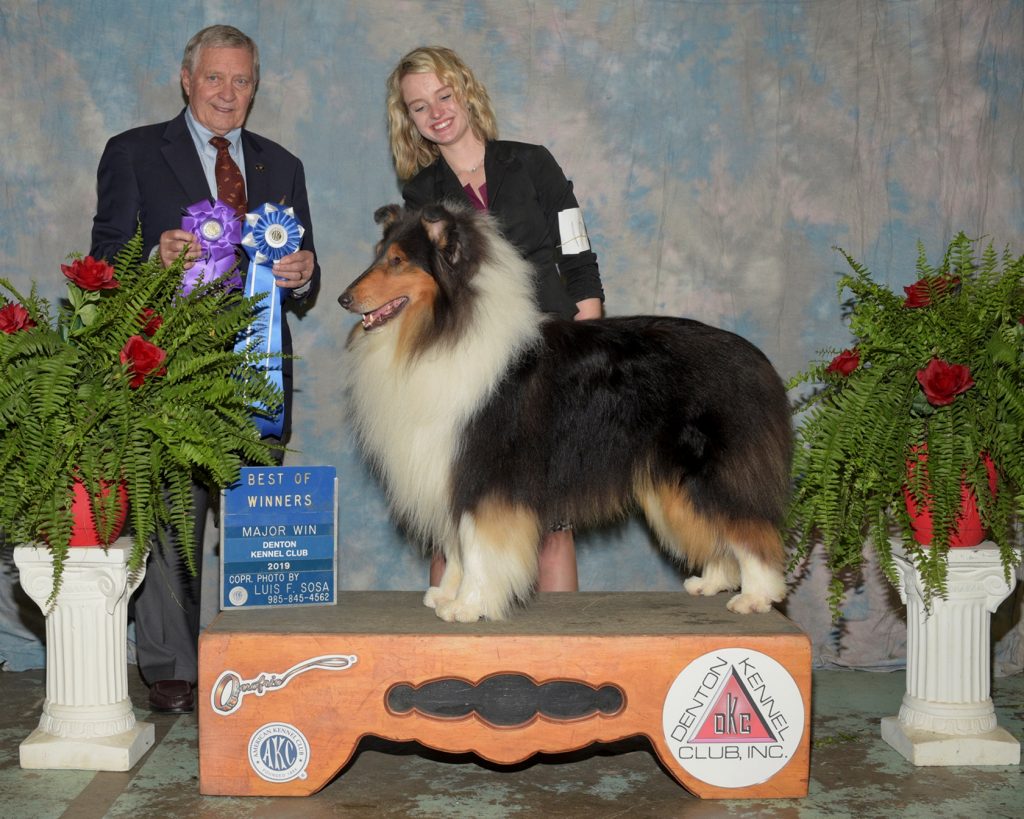 The next of the recent collies to finish championships was a cute blue girl from our litter of Leena (Ch Alcor N Cheranns Entwined), bred to the Jax son Scarborough's Jagged Edge. This litter was bred by Debbie Jones, Susan Joslin, and Cheryl Kobularcik. I called this blue girl, Christmas Carol since it was Christmas time, but Susan Joslin took her home and named her Sally, or now it's Ch Alcor Do The Twist.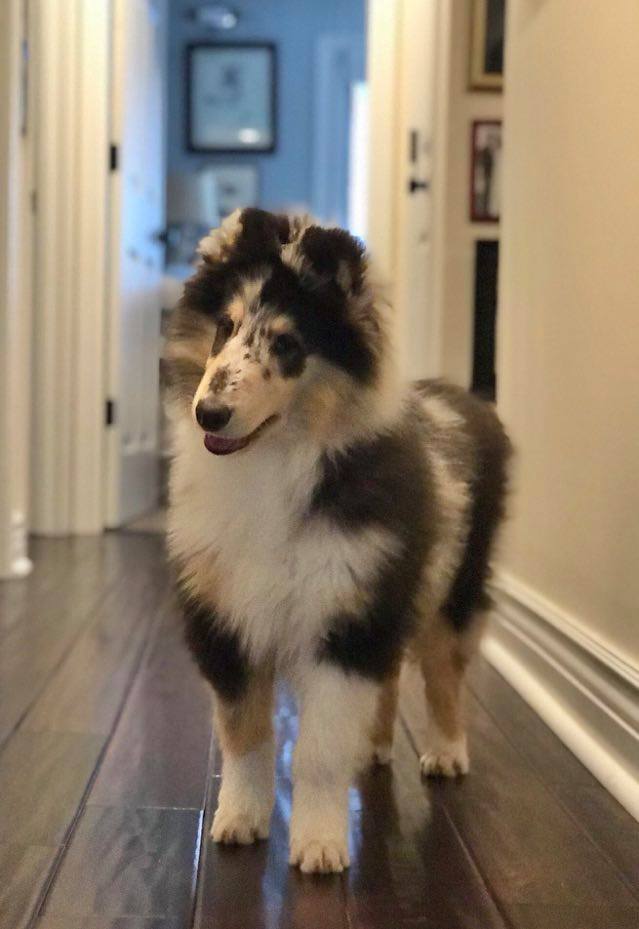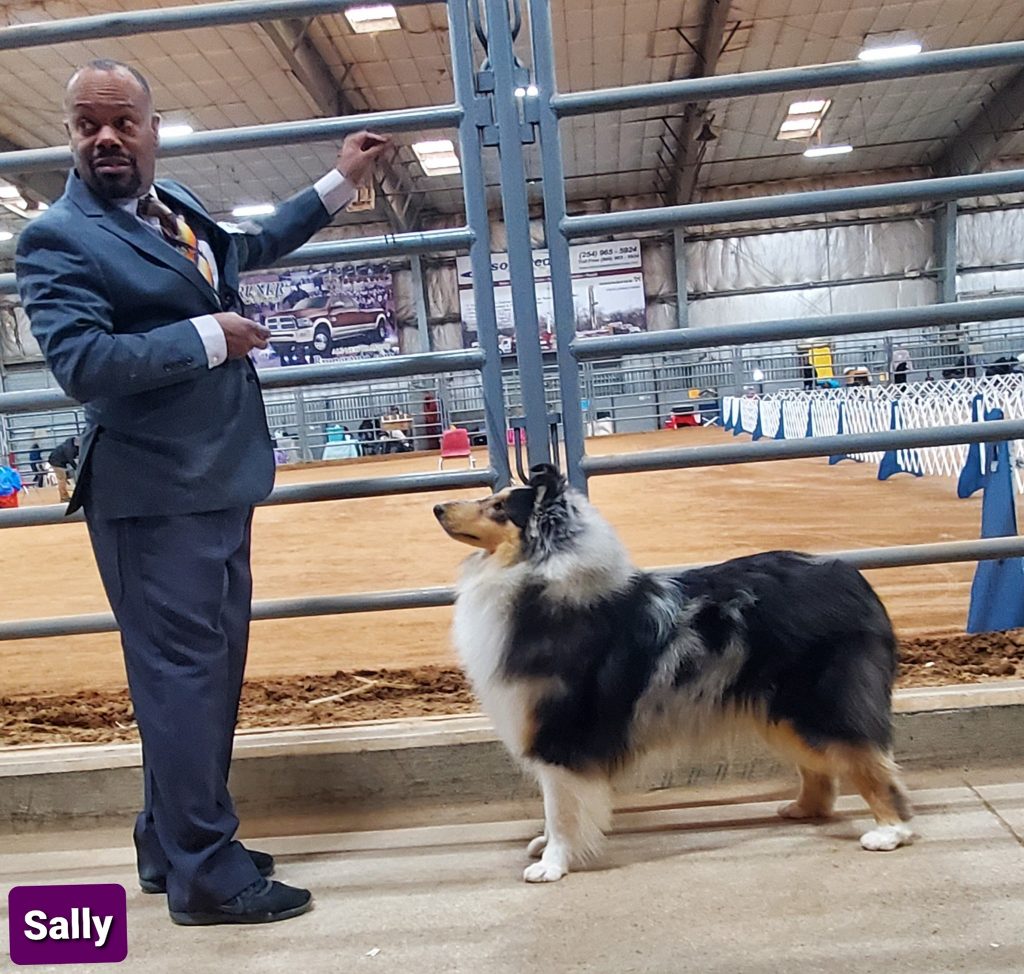 Showing dogs has been challenging with so many cancelled shows and COVID restrictions. I'm so happy that Susan Joslin did what it took to get Sally shown.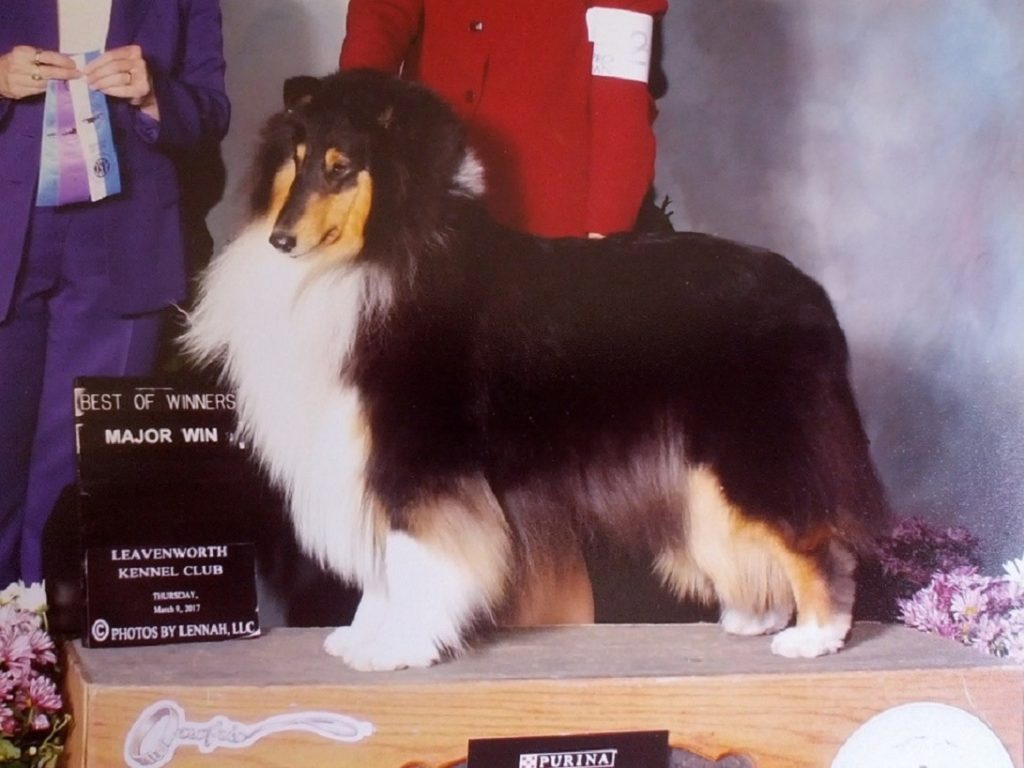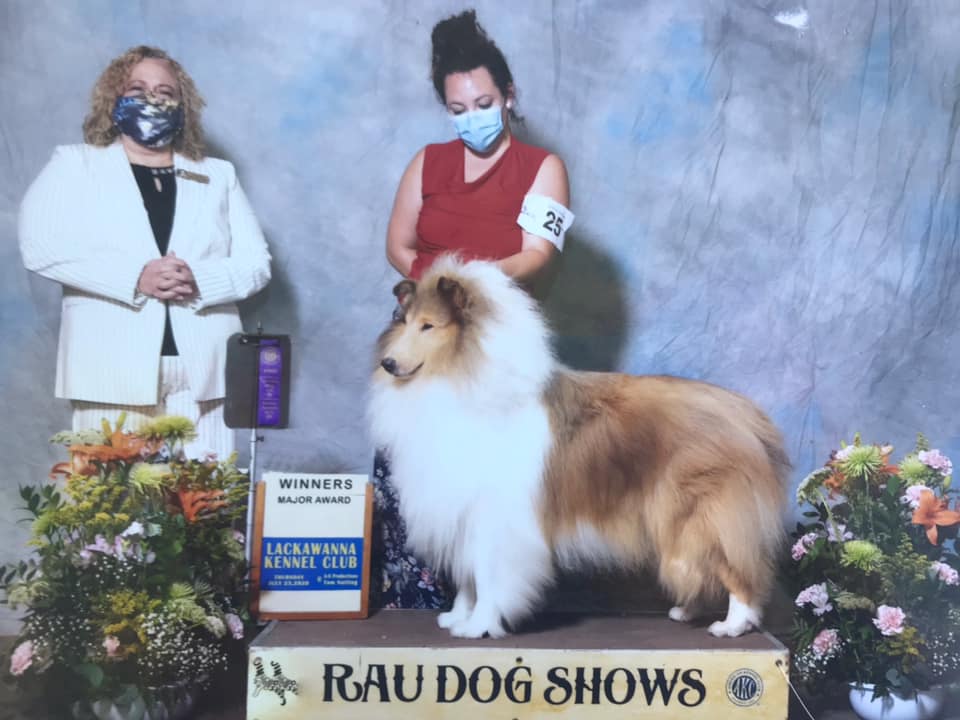 The fourth member of the new champion quartet is KABOOM! Kaboom finished his championship on April 3, 2021 going best of winners and best of variety over specials shown by Jay Lee. Kaboom is owned by Cheryl Kobularcik, He was bred by Cheryl and Debbie Jones. Kaboom is a son of Cherann's Fireworks, out of Tairis A Cara Bonita.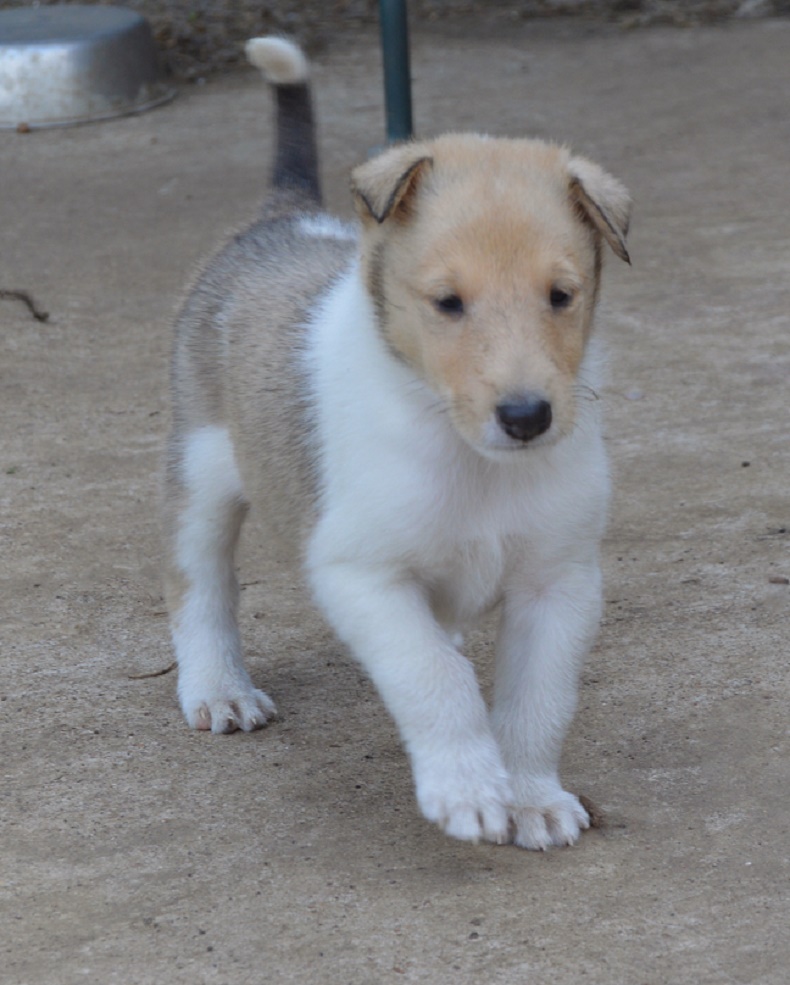 I'm so grateful to the people that took the time and effort to make these collies show ready, and then got them to shows in the time of COVID. Thank you!
Happy Spring!