Our daughter was nice enough to puppy sit for us so I could go to the South Texas Collie Club shows February 1-2, 2020. Thank you so much Caitlin!!!
The yearling pup purchased from Milas Collies that Margie Blount and I co-own picked up his second major. Lucas, aka Milas Tairis Commander's Star Dancer was winner's dog and best of winners under judge Erin Blaisure. He was shown by Laurie Jeff Greer and lives with Margie.
Here is Lucas winning his first major at the Collie Club of Austin.
Our puppy Grace from the Poppy/ Tyler litter got a Best puppy award at the South TX Collie Club under Erin Blaisure.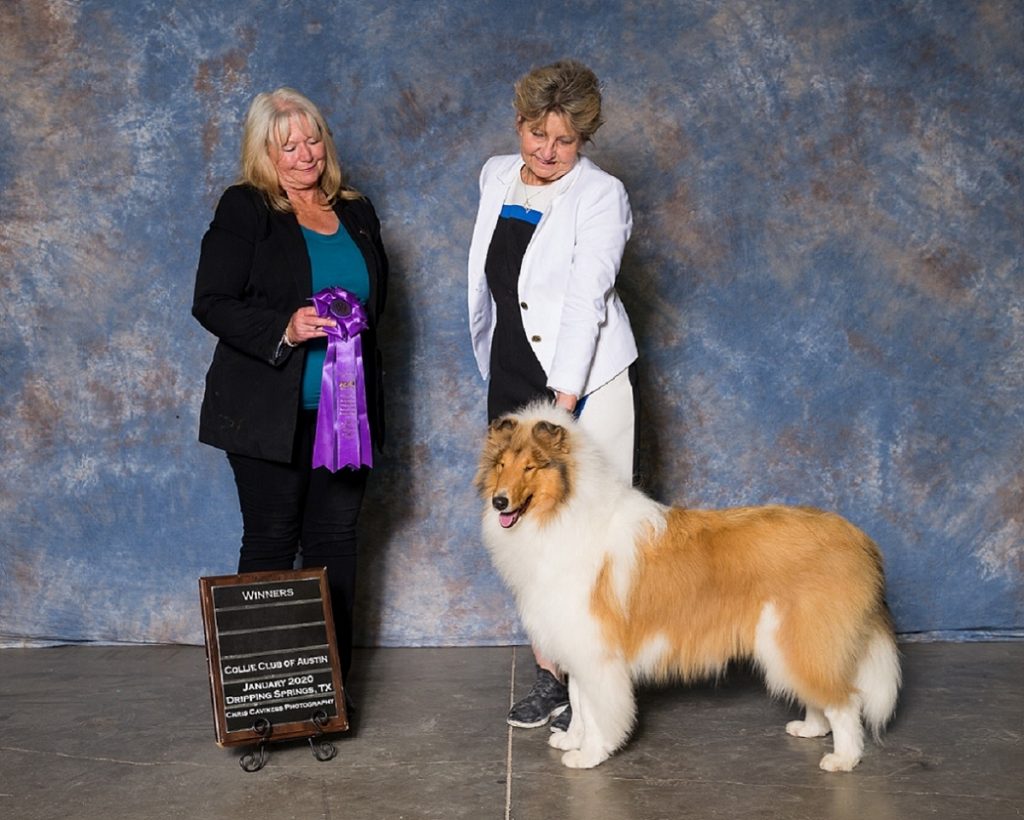 Grace is our sweet girl who will be going to a few more shows this season looking for her second major.
Grace's brother Tairis Avalar Walk In The Sun – was reserve winner's dog in south Texas under judge Alma Metz.
Sister Carly with Lynn Butler and Lotta Hedman, in NY, has one major win and a few more minor point wins.
The Poppy/Tyler litter has lots of beauty and style, with 4 from that litter pointed as puppies.
Here is a picture of Avalar Tairis Dream Walking- (formerly called Stevie and now called Jasmin) -another girl from the Poppy/Tyler litter owned by Judy Gorham winning best puppy under Phyllis Autrey at one of the Collie Club of Austin shows. She is also pointed.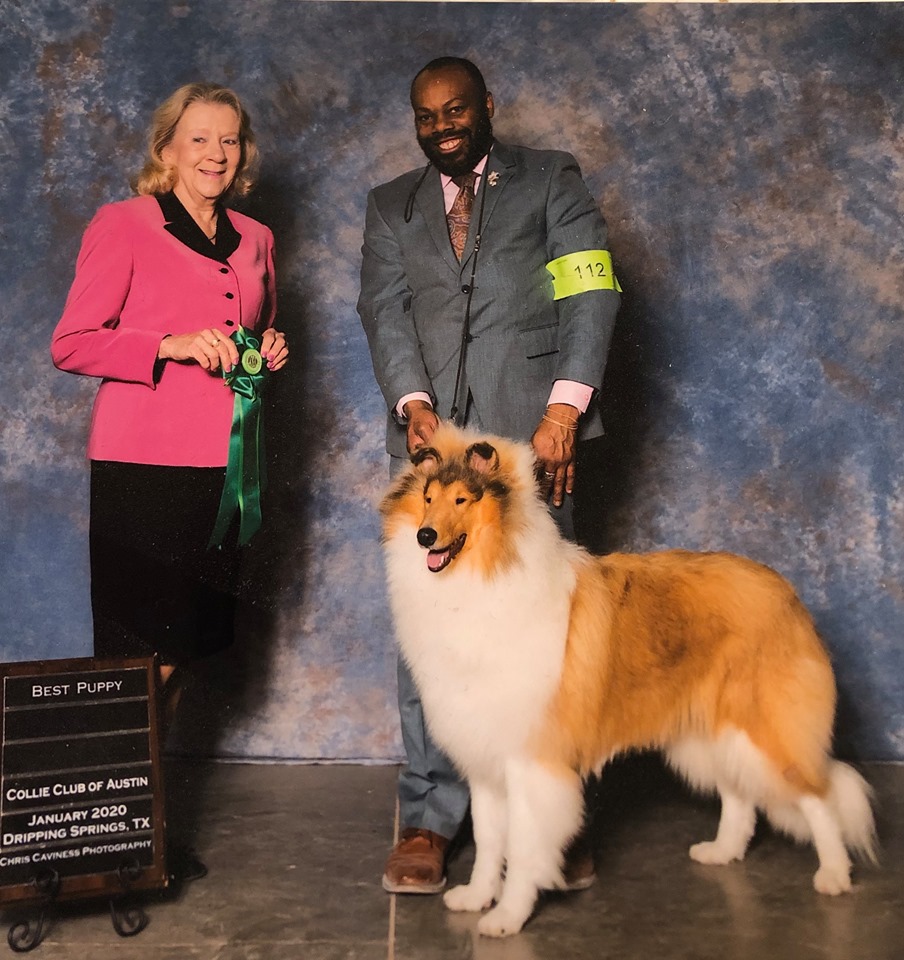 Last but not least we took our big girl Poppy to South Texas just to let her have a little fun. She is too chubby, but had a great time! She still moves nicely and has plenty of hair! Poppy got Select bitch under judge Candace Ardizzone.
I don't think we will get to go to the CCA national but will putter around a few shows in our area. It is a hard drive to Syracuse, NY. I wish everyone going good luck and safe travels!