Amber is still being a great mom to her 3 week old babies. They are growing and thriving and starting to play. I just introduced them to a little bit of puppy formula to get them used to the idea of lapping from a pan. They finished a platter of puppy milk after wading through it a little bit. I will very gradually supplement mom's milk over the next couple of weeks as I am doing with Leena's puppies. They like to crawl in my lap and all over me. I think they find me a nice source of warmth.
Here are a few pix of Amber's babies a day or so over 3 weeks of age. My daughter Caitlin helped me get some pictures. Mostly the puppies sleep, play a little, eat and then more sleep.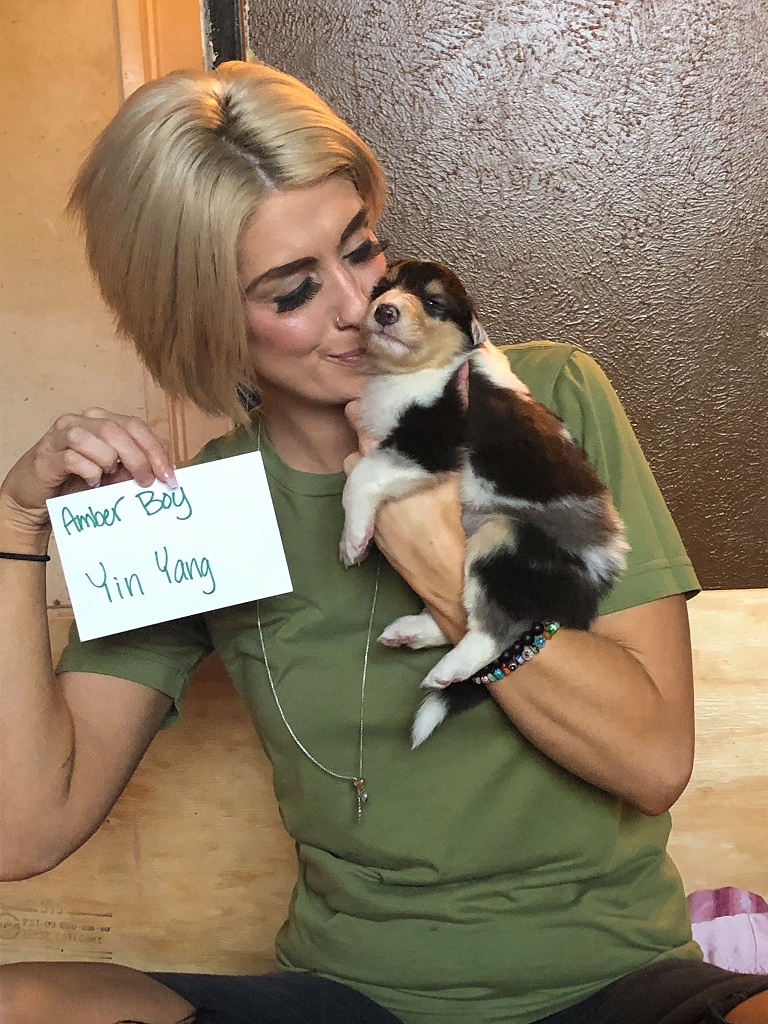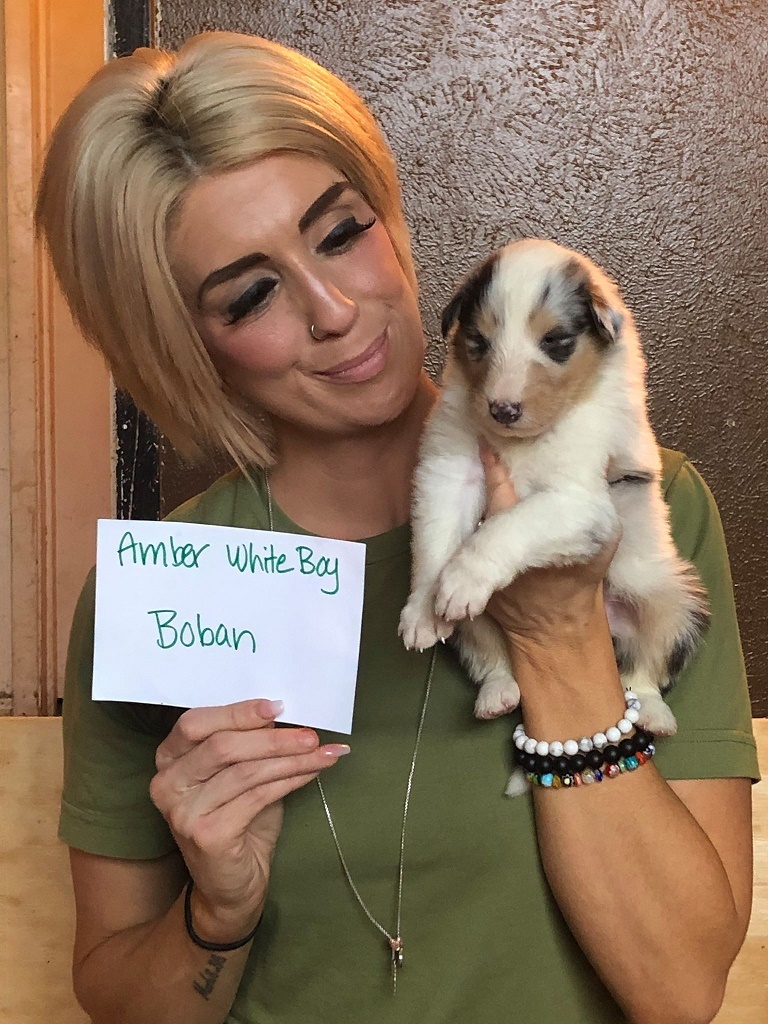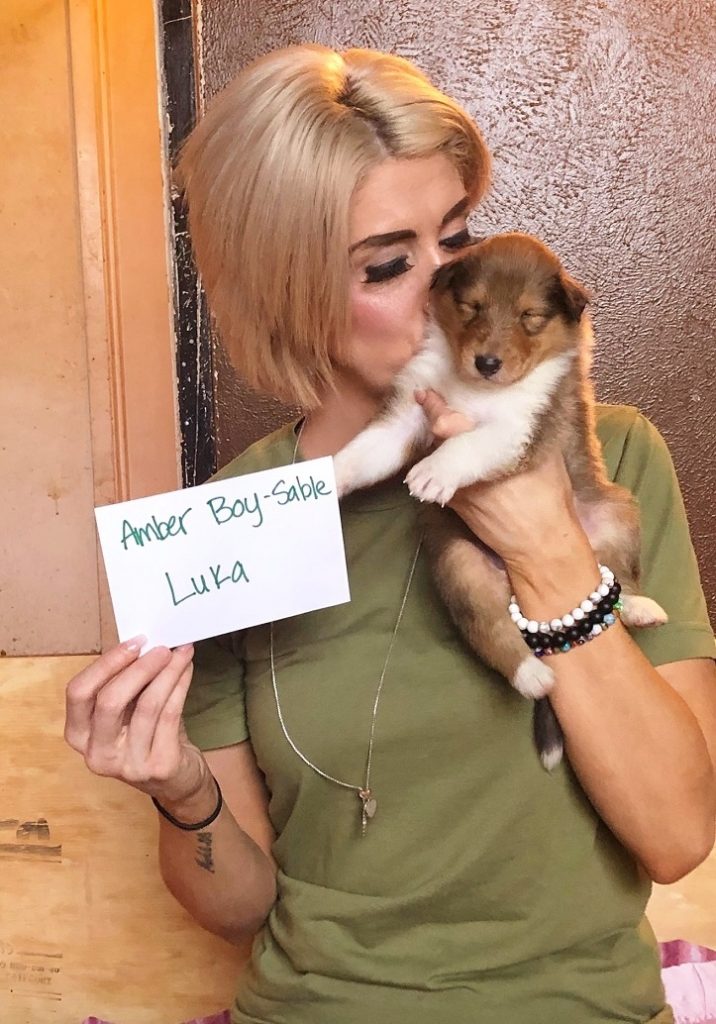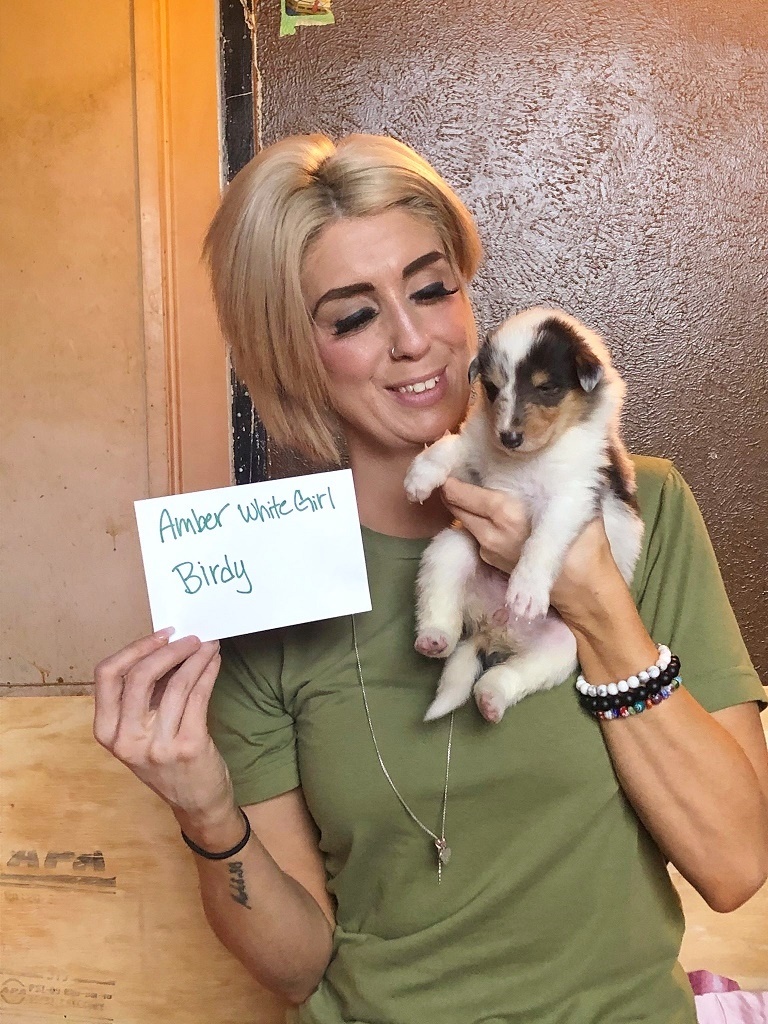 I love watching, and cuddling, and playing with Amber's and Leena's precious babies. And it is so interesting watching them change day by day. I think we have some special puppies here.
I think most of Amber's and Leena's puppies are tentatively spoken for now. Final decisions will be made by the co-owners after the puppies get their eye checks.
By the way- I am absolutely not getting most of the notifications I should through this website. If you want to contact me, please just email me directly. www.tairiscollies@yahoo.com