Leena's puppies are 4 weeks old today, and doing great. They moved from our bedroom to the ex-pen in our dining room because the little cuties were climbing out of the whelping box. I started supplementing them with pans of puppy milk formula and a little softened food. They loved it! They attacked the pan like a school of hungry piranhas. Now the smaller puppies can get their share without much effort.
Here are some snapshots of Leena's babies at almost 4 weeks of age. My daughter Caity and husband Mike helped me get some photos.
Christmas Carol
Sable merle boy Jingles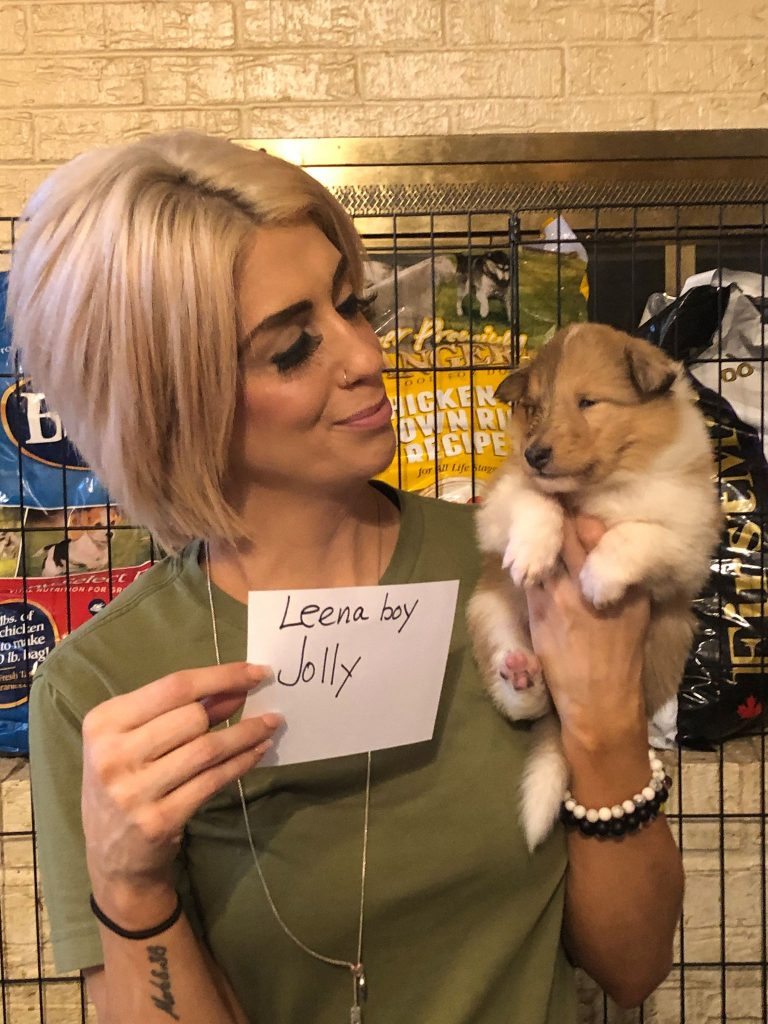 Leena's babies are so sweet and boy do they love me since I started feeding them! It is hard to think of anything better than cuddling with these adorable babies.