It looks like Jax- our handsome visitor from Canada- is going to leave us with some of his sons and daughters! We postponed showing Joni and Grace to take advantage of Jax's visit, and bred him to our Poppy/ Tyler daughters. The ultrasound done today shows that both girls are pregnant. If all goes well, they should deliver puppies around December 9-11, 2020. These breedings are complimentary in phenotype and pedigree. I expect beautiful, healthy, and sweet babies. Both Grace and Joni should have sables, tricolors, and white puppies with sable or tricolor markings. Joni could have more whites since she is white. Both Grace and Jax are white factored. I'm so excited to see these puppies!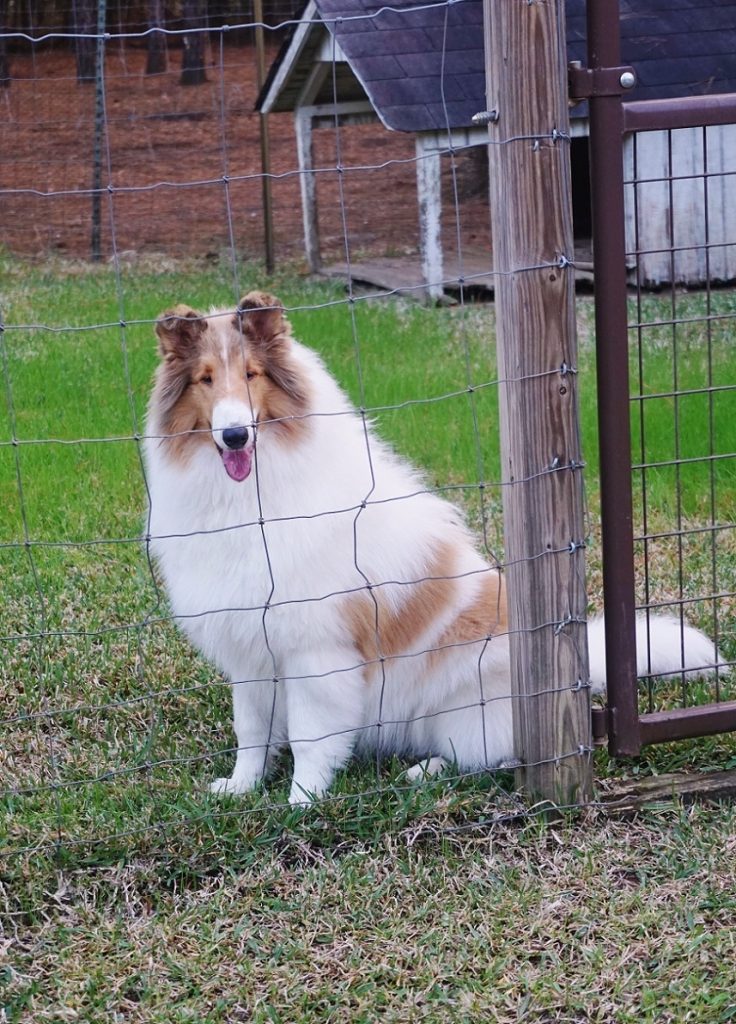 If all goes well, there may be some puppies available about 9 weeks after they are born, after first vaccines are given and eye checks are done. Please email Debbie if you may be interested in a puppy. There could be a few puppies available. I am hoping for a couple of dynamite show prospect puppies to keep.
Our beautiful Willa- GCH Tairis Sweet Dreams are Made Of This- was also bred to Jax ( Can Am Ch VanIsle PrairiePine Afirmation) but she missed. We will try to breed Willa again later. Willa is too special not to try again.
*************************************************
The comments from this website do not usually reach my email like they should, so just contact my email if you have questions. tairiscollies@yahoo.com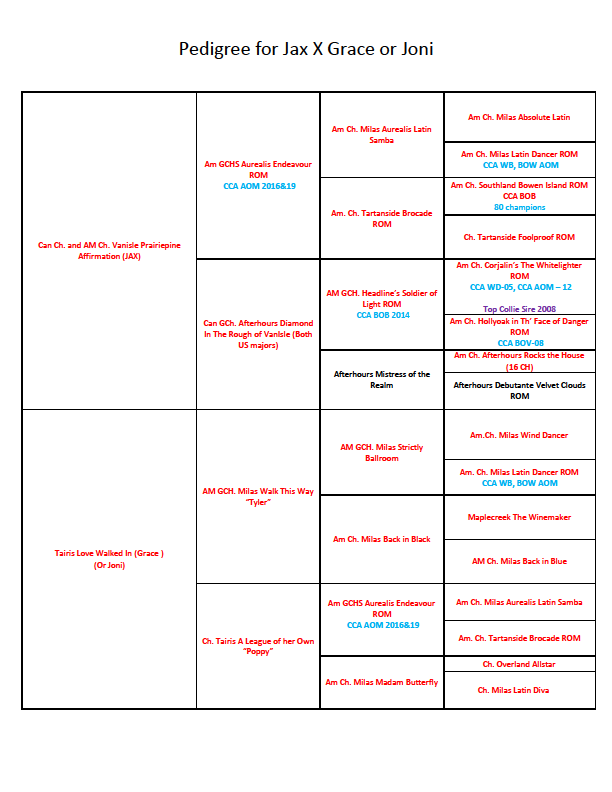 ***************************************************
GOOD NEWS:
Maxi's pregnancy is confirmed by ultrasound 11/19/2020! She is very pregnant! Maxi, Ch Tairis Perchance To Dream at Scalloway, from Poppy's first litter sired by Samson, is co-owned by Lea Bertsch and Debbie Jones, but she is more Lea's girl. Maxi took a trip to Commander Collies in south Texas and was bred to the near champion boy Lucas, Milas Tairis Commander's Stardancer. Lucas is owned and lives with Margie Blount, and is co-owned with Debbie Jones. He needs one single point to finish his AKC championship- which we hope will happen later this month. Both Maxi and Lucas are pure for sable so that all her puppies will be sables. Maxi will have her puppies at Lea's house near Austin, and she will be in charge of the Maxi babies. They should be beautiful puppies! As a bonus – all the puppies should be MDR1 N/N. Maxi's puppies are due about December 16-18, 2020.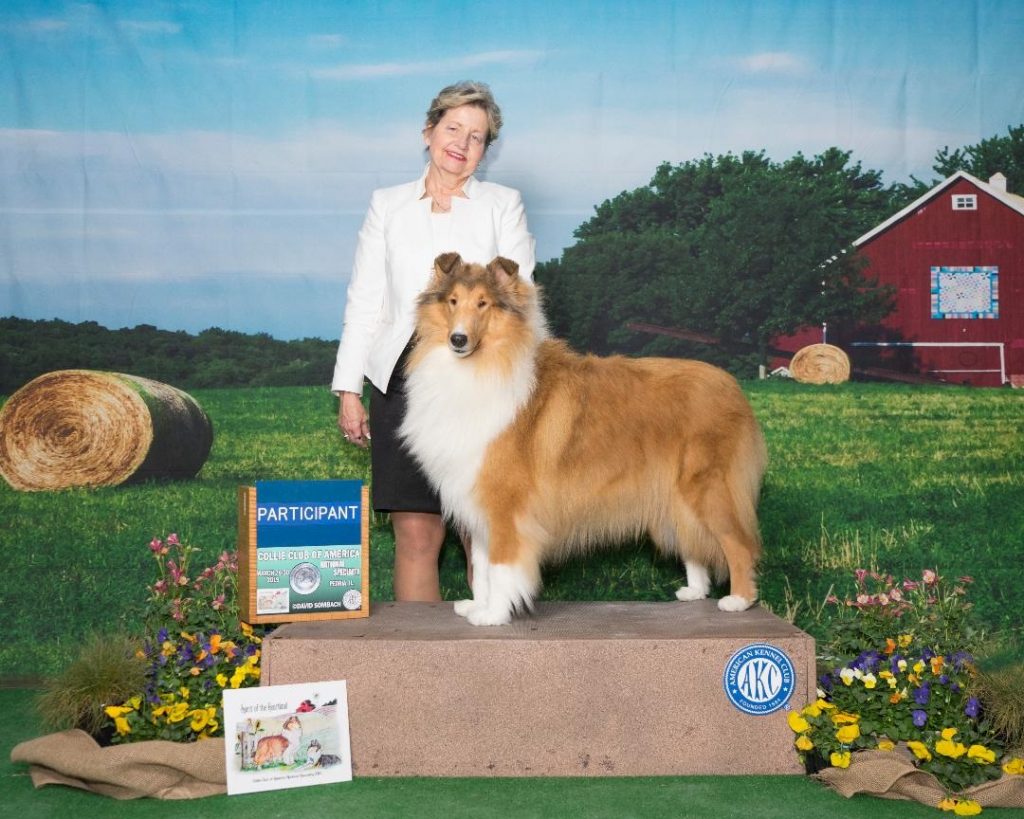 More puppy updates will follow!
***************************************************
In other fun news: Queen, aka Milas Tairis Bohemian Rhapsody, was entered by her owner Elaine Spaulding in an AKC Virtual dog show. Steve Spaulding took a video of Queen and Elaine practicing in their yard and submitted it for the recent online competition. Queen was selected best collie puppy and then BEST HERDING PUPPY over numerous entries. Big Congratulations to Elaine and Steve! They are doing great with this big puppy girl. Queen has so far also picked up 4 AKC points towards her championship. Queen is a daughter of Amber sired by the other, older Jax- Ch Milas Rigoletto of Tairis. We are excited about Queen's future!