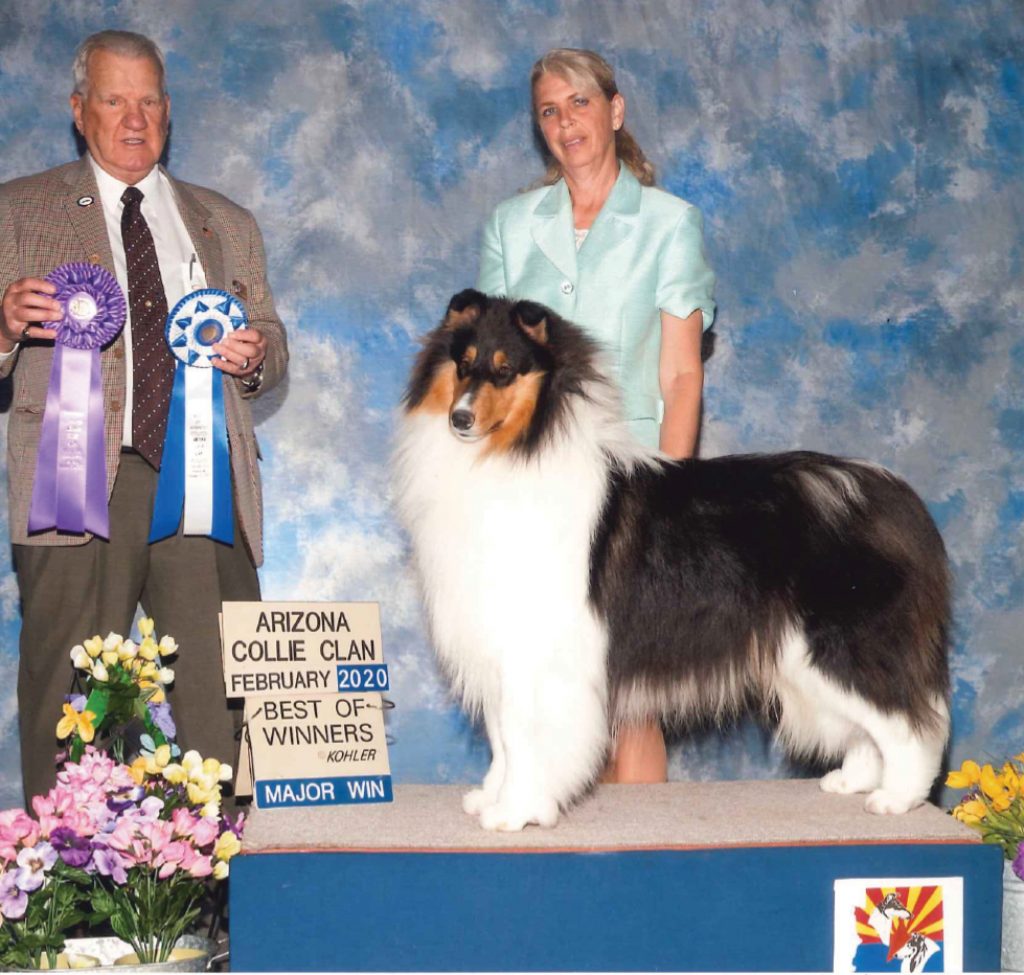 Jax- our visitor from Prairie Pine and Van Isle Collies in Canada- got the last point he needed to finish his AKC championship. Like many other collies, Jax was well on his way to finish his championship last winter when COVID hit and dog shows stopped.
Dog shows are now underway again, and even with limitations and restrictions, it's fun to get our dogs out and see our doggy friends.
I am hosting Jax here at Tairis Collies and I have to say Jax is a blast! He is playful and sweet and well mannered. He is a happy boy that takes everything in stride. He never meets a stranger. He went from Canada to Arizona, to Michigan, to Ohio, and now to Texas. It hasn't fazed him. He loves everyone. I hope Jax will leave us some sons and daughters with his great temperament.
Jax's owners, Susan Minard and Valerie Marshall, had already attained Jax's Canadian championship when he was practically a baby. Then they sent Jax to Laurie Jeff Greer to be shown in Arizona. Laurie did great with Jax getting him within one point of his American championship when all the dog shows were cancelled because of COVID. Poor Jax couldn't even go home to Canada, as Canada was not allowing any dogs to cross their border. So Jax has been visiting some lucky collie people around the USA. He already has one litter on the ground, with hopefully others coming soon.
Lea Bertsch and I told Jax's owners that we would get the last point Jax needed for his championship here in Texas. We felt confident that he would get that last point at the first show he attended. I entered him at the shows in Belton, TX . I groomed Jax and took him to the show. Lea walked into the collie show ring with Jax and won winner's dog and best of winners for 2 points- finishing his championship like we knew he would. Jax made it easy for Lea by showing and moving like a dream.
Jax is staying here for now, waiting on his full winter coat to come in, and entertaining some of my collie girls, and some of Lea's girls too.
With some luck, I will have sable, tricolor, and white puppies with sable or tricolor markings sired by Jax this December. Lea may have some blue merle and tricolor puppies sired by Jax at her house.
An interesting side note: Apparently Jax is a good name for a tricolor boy!
A few years back there was a lovely Gambit bred tricolor rough boy with the call name Jax in California.
In my litter from Ch Milas Madam Butterfly sired by GCHG Aurealis Endeavor- there was a tricolor boy that became Ch Milas Rigoletto of Tairis- call name: Jax. He is Poppy's brother that ended up with Alma Metz in Pennsylvania.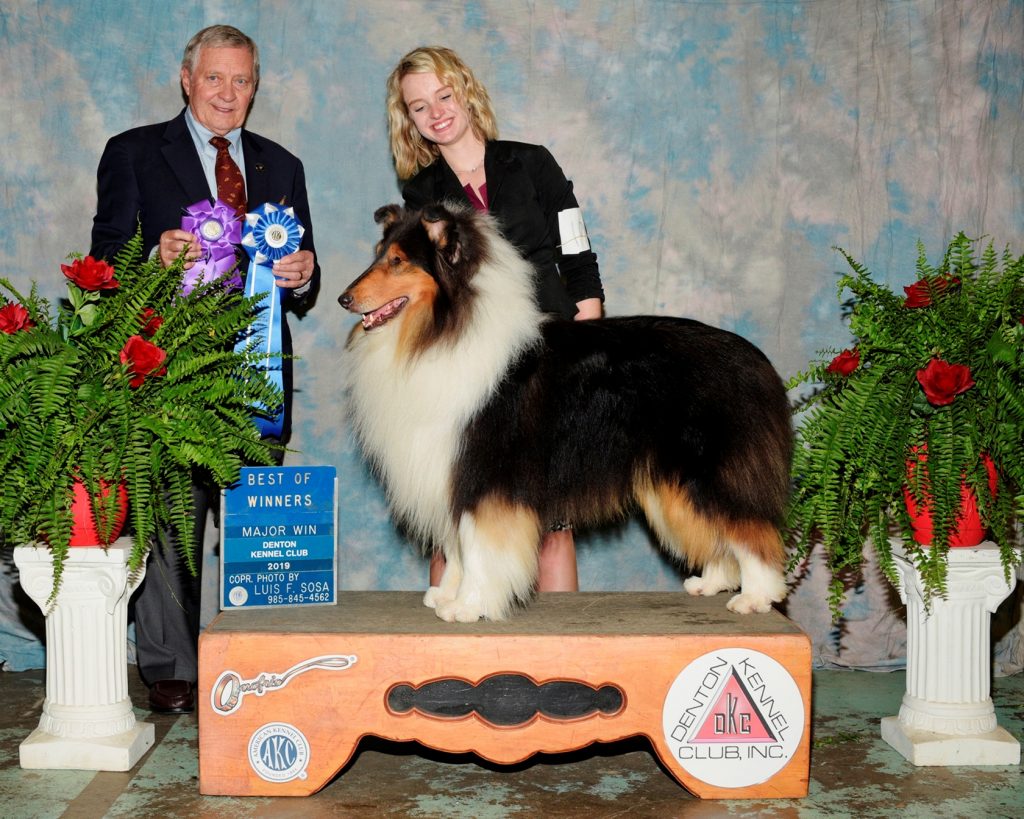 If you see some resemblance between the two Jax's- it's OK. They are half brothers- both sired by the beautiful GCHG Aurealis Endeavor.
This Jax- Ch Milas Rigoletto of Tairis- has sired some beautiful collies including the big international winner Skywalker, and his brother Jagger- bred by Alma Metz.
Here is a picture of Skywalker.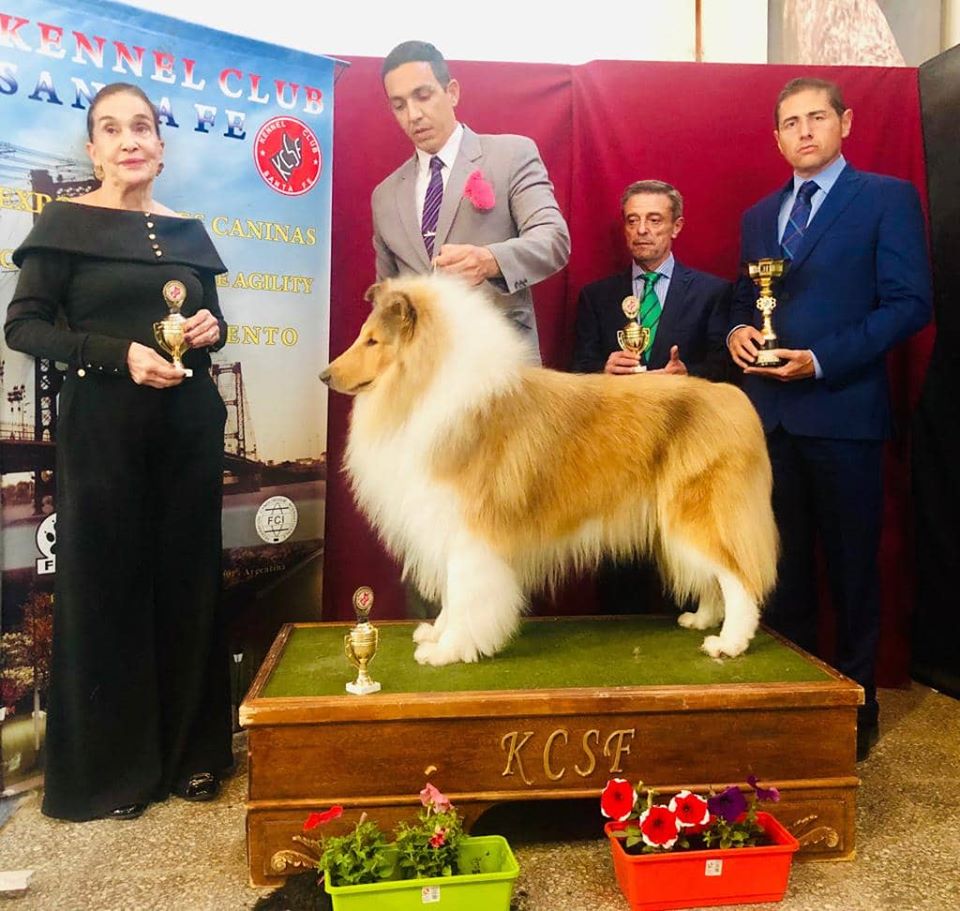 Here is a picture of Jagger- well on his way to his championship.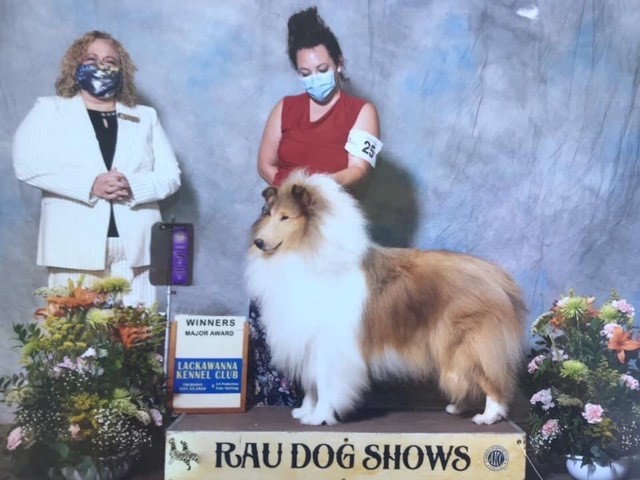 Handsome Jagger sired a litter for us from Leena- (Ch Alcor N Cherann's Entwined.) Two of those puppies are now pointed including this youngster called Oliver.
The older Jax- Ch Milas Rigoletto of Tairis- sired a litter for us in 2019 out of our girl Amber. A pretty sable girl called Queen from that breeding is doing well and is already pointed as a puppy. Queen is owned by Elaine and Steve Spaulding and me (Debbie Jones.) Queen just needs to put on her winter coat. We think she is very promising.
Here are head shots of Amber and her daughter Queen.
I hope we will have some new collie babies to play with this December from our pretty Poppy daughters – sired by Jax.