Breeding, raising, and showing collies is a hobby centered around HOPE. It also involves thinking, planning, hard work, and spending more money than a reasonable person would. But hope is at the center of it all for me. While thinking, planning, and executing a breeding are essential to producing nice puppies, it's hope that fuels the passion to reach for something extraordinary.
My hope for many years has been to produce beautiful, typey Collies that were healthy and sound in mind and body. I have never had a perfect collie, and never will, but I'm happy to see that the plans I saw in my mind's eye are– for the most part– working to produce sweet, beautiful collies.
I love when my collies get recognition at shows, and I am equally proud to see our puppies growing up with wonderful new owners as much loved family members. It makes my day when new owners tell me months and years later that the pup they got from me has become something special. Their collie is not only smart, but remarkably sensitive to the needs of their family. And sometimes, when they watch their collie gait across the yard, or stand in a regal pose — they get to see genetic magic coming through– passed down from great dogs in the pedigree. That is hope fulfilled.
Here are a few pix of some of our puppies as they have begun to grow up. Thank you to the people that shared their pictures. I'm really happy with the puppies from Leena, Amber and Poppy.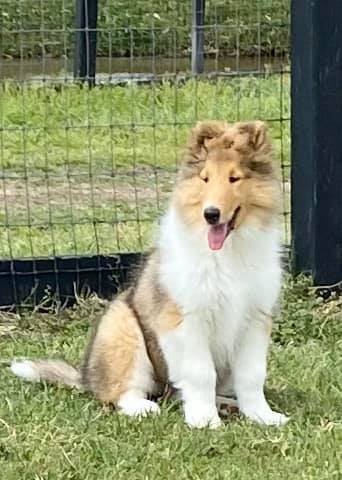 Here is our sable daughter of Jax and Amber formerly called Elena, now going by the name Queen. She lives with Elaine and Steve Spaulding and is co-owned with me.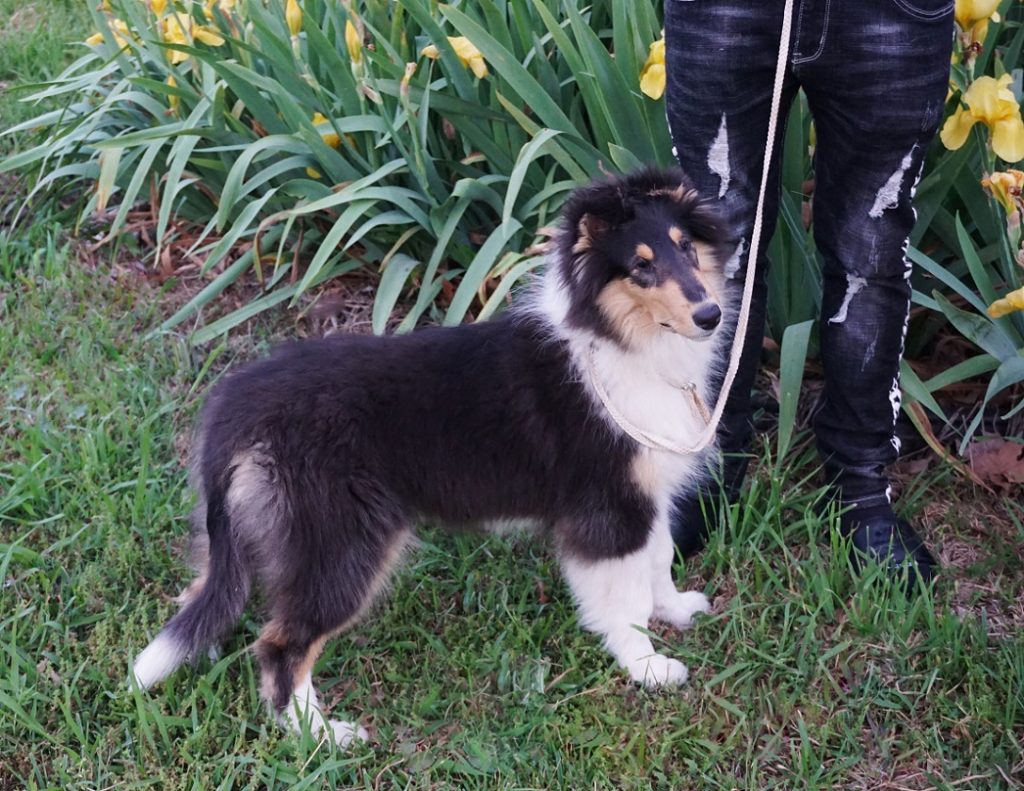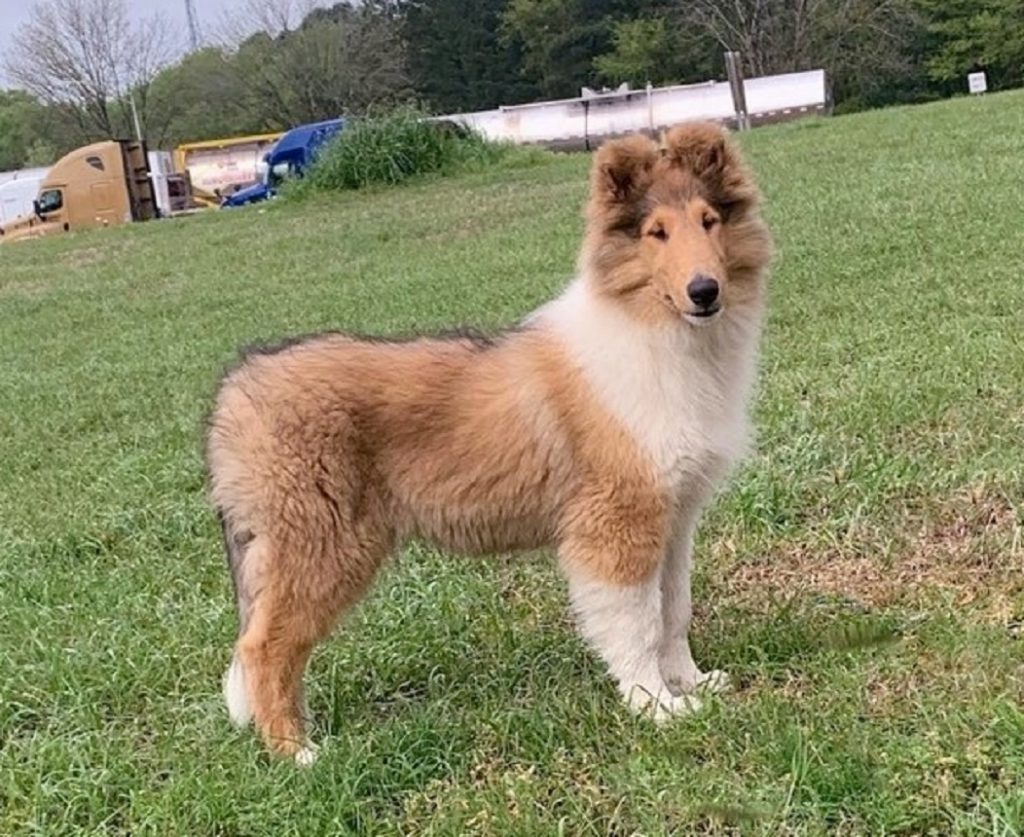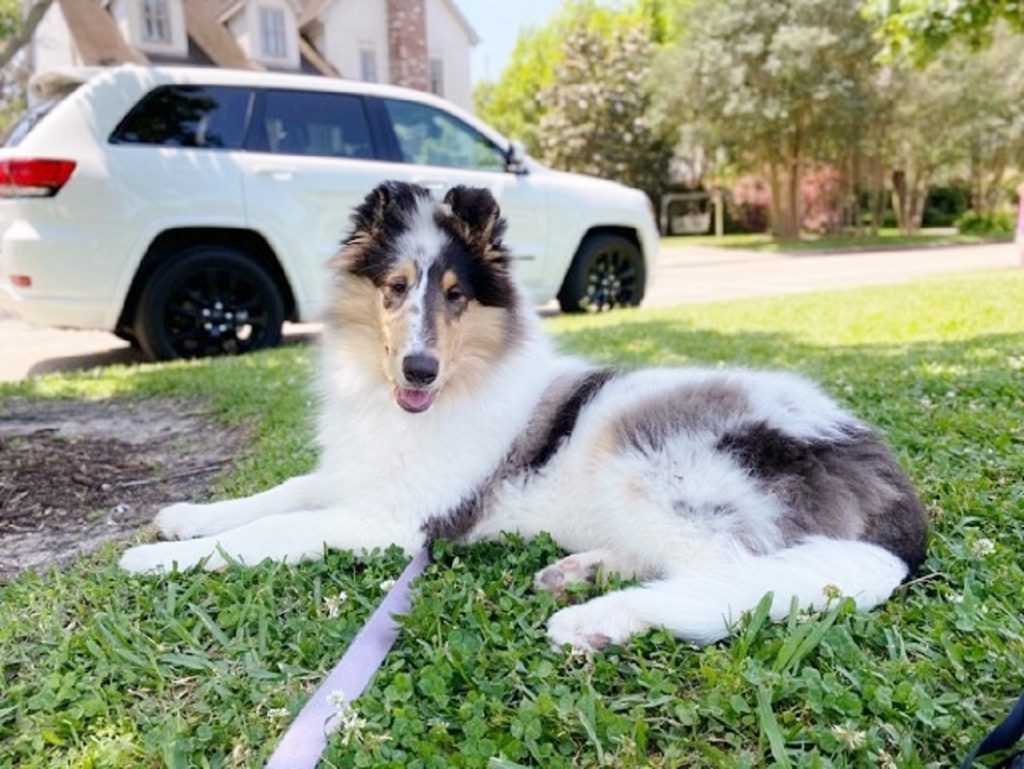 The Leena/ Jagger puppies are looking pretty too!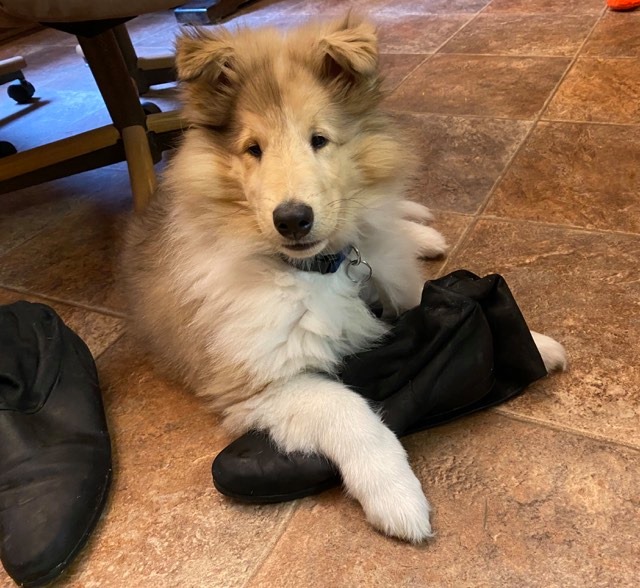 This is the Leena/ Jagger boy Matthew in his new home. Now going by the name Chaka.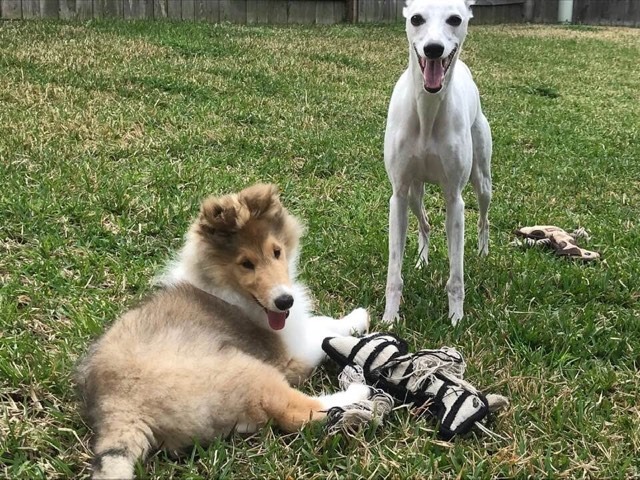 I'm really pleased with how these puppies are doing. My regret this year is not being able to take our Poppy/ Tyler yearling puppies to more shows while they were in big puppy bloom. All that coat and nowhere to go ! Hopefully dog shows will get going again in some form, and we'll see what happens then.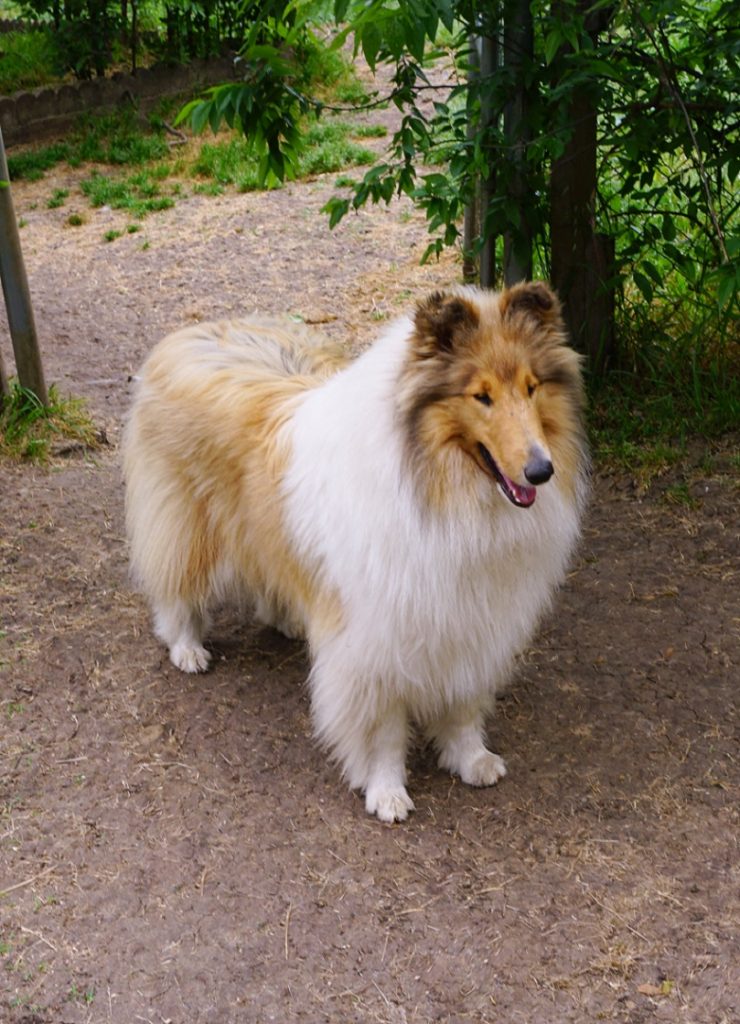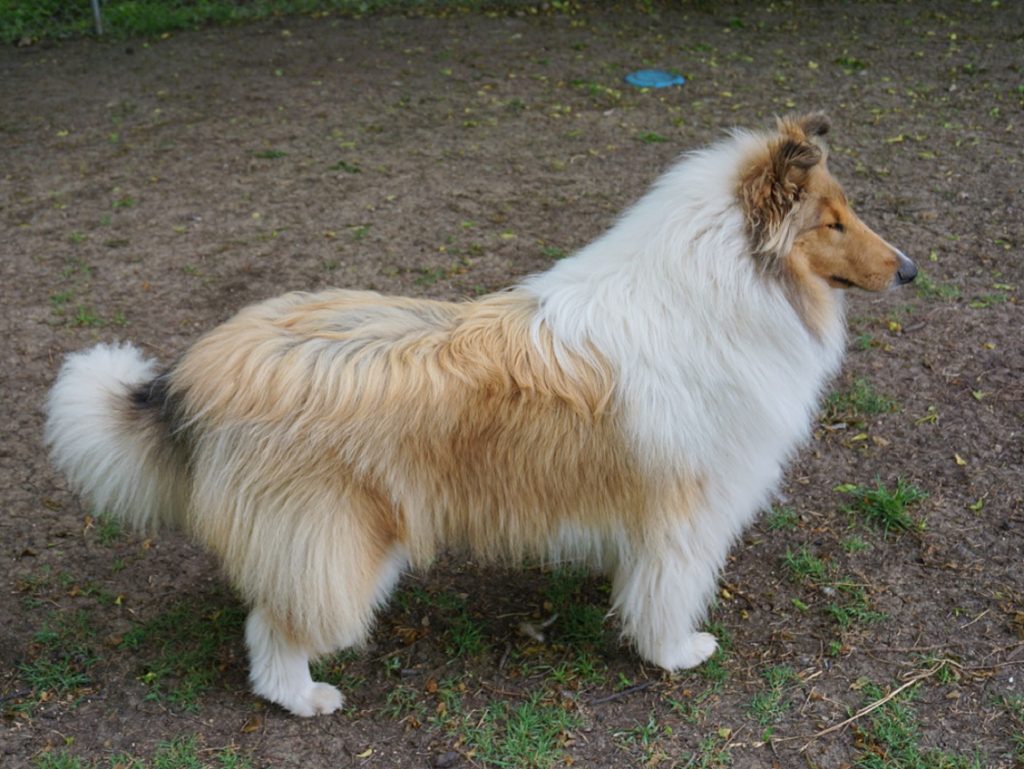 As I see the end of my dog breeding years in sight, I am in a go for broke state of mind. I hope to go out with a bang and leave some special collies with the next generation. I have recently bred our girl Poppy (Ch Tairis A League Of Her Own) to GCH Southland Aurealis Island Nights- a handsome tricolor boy at Aurealis Collies in Washington state. I have also bred Poppy's daughter Willa (GCH Tairis Sweet Dreams Are Made Of This) to Nr Ch Chatham's Double Exposure, an elegant, young, sable merle bred and owned by Debbie Ferguson in Illinois. If Willa and/ or Poppy conceive, we will have puppies born in June. I am hoping for some awesome puppies. I will be putting more details on my Planned Litters page soon.