These are some strange and difficult days for our world. And as difficult as things are currently, I believe we will come through this and get back to something approaching normal life later this year. I applaud all the health care workers, first responders and others that trudge through dangerous conditions to make us all safer. We all need to keep our cool, make smart choices, and look out for each other. Americans have overcome difficult times before, and this will be no exception.
I thank God that we are feeling OK here at Tairis Collies. Ready or not spring has come with wildflowers blooming all around! Lea Bertsch, our friend and a co-breeder of the Amber / Jax litter, has taken our remaining puppies to vacation in beautiful Spicewood, TX as we address some landscaping issues. Lea took some pix of our puppies in a field of bluebonnets near her house. Is there anything prettier than puppies in bluebonnets?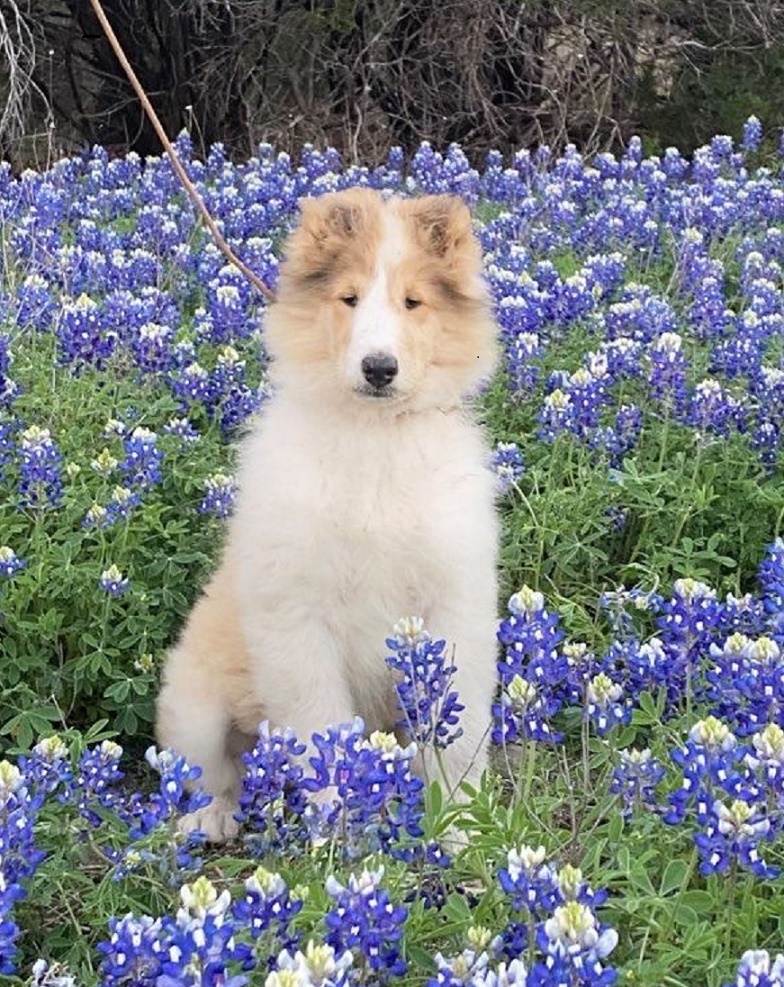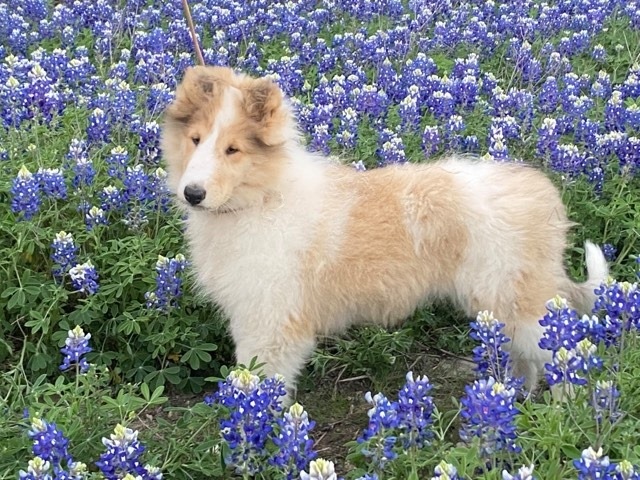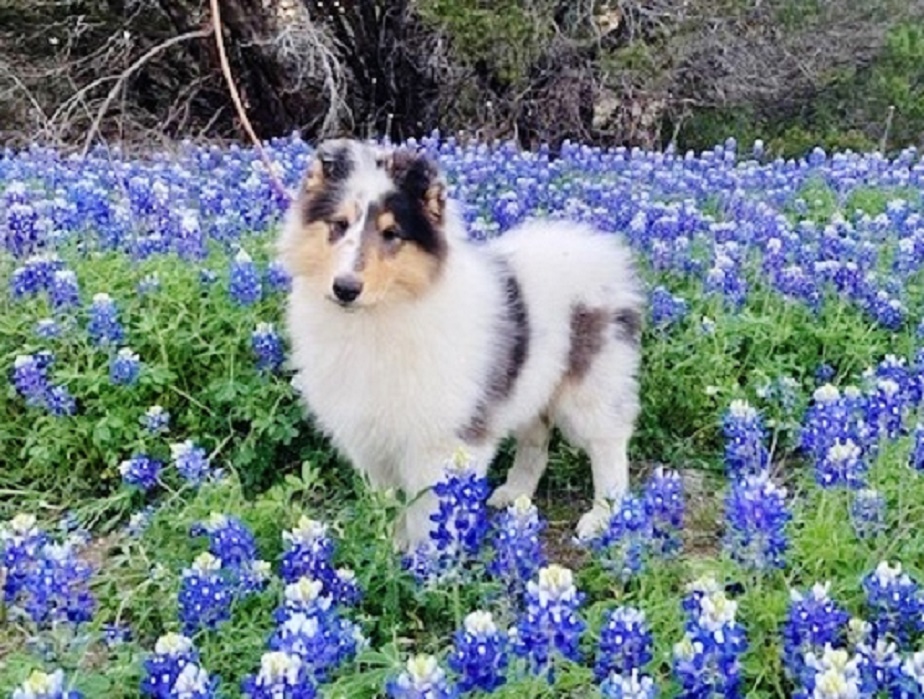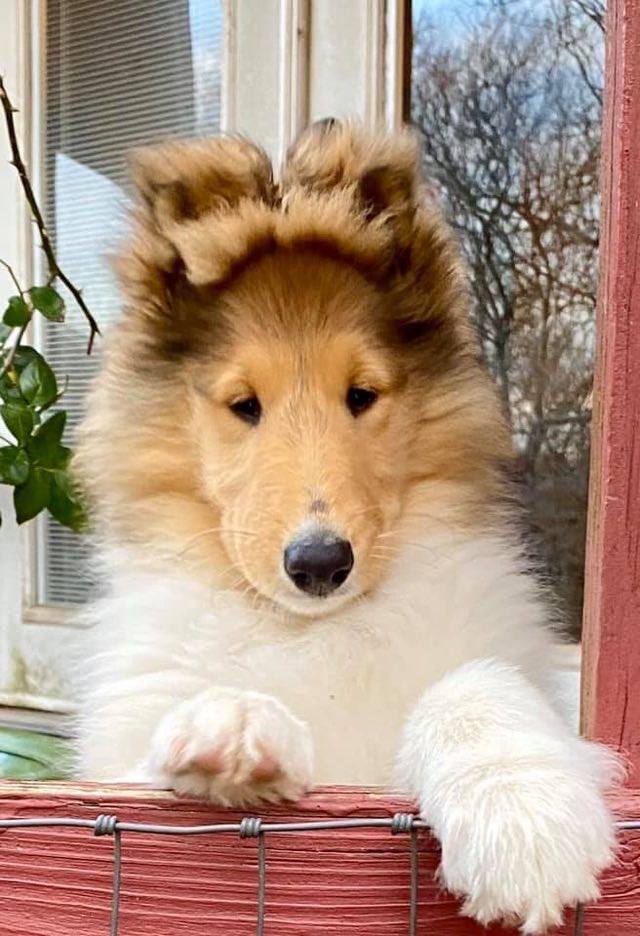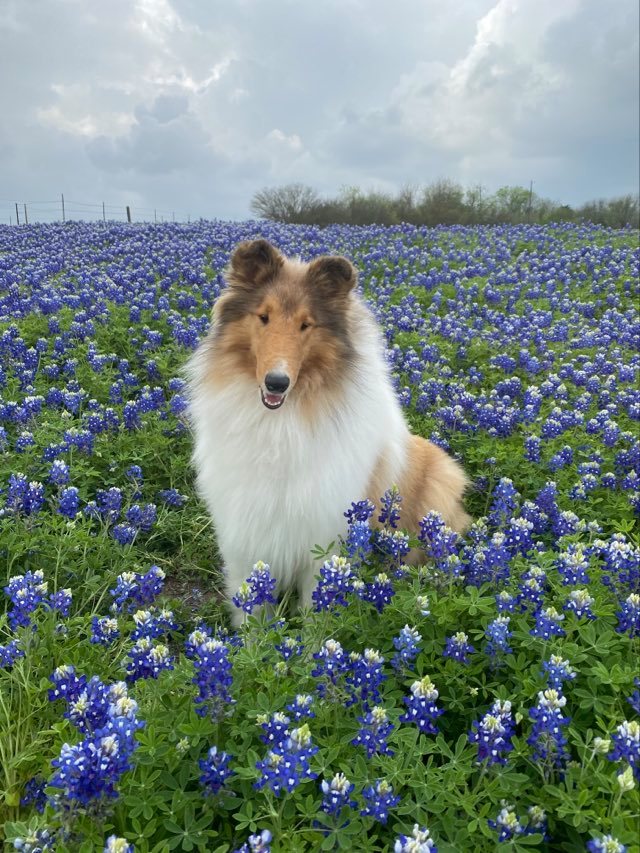 Lea showed Grace for us at the Navasota, TX shows recently- probably the last dog shows for awhile. Grace picked up another point by going best of opposite sex over two pretty champion collie girls. It's sad to have a pretty puppy ready to show and no shows to attend, but we will have her out again later.
Grace's cousin Lucas is another yearling in beautiful puppy bloom. He also did well at the Navasota shows winning the points both days, and going best of variety over specials on Sunday. Very frustrating that Lucas is looking so cute and is only two single points from finishing his AKC championship. He will be out when dog shows get rolling again.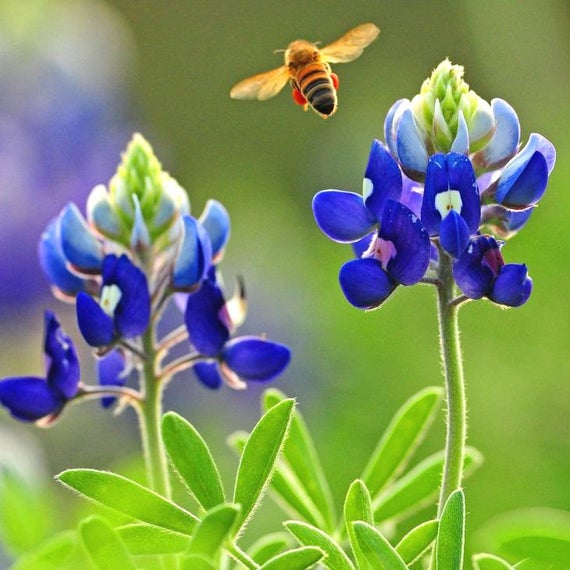 Take care and enjoy the flowers while they last!
Comments from this website are supposed to go to my email but most of them are NOT! If you would like to contact me, please email me directly at tairiscollies@yahoo.com