I recently received some pictures of Carly from Lynn Butler and wanted to share them. Carly, (Milas Tairis Walk My Way), is from Poppy's last litter sired by Tyler, (GCH Milas Walk This Way.) Lynn took Carly back to New York as her stud fee puppy. When it was time to pick keepers from that litter it was between Carly and Grace for me. I thought they were both very pretty puppies. Carly was the bratty one, and Grace was the sweet one. Grace is still the sweet one, and I love her, but Carly is the superstar. Carly is in great hands with Lynn and Lotta at Milas Collies. Lotta is a great groomer/ handler/ trainer, and Lynn is a masterful photographer. They are both visionaries. Carly is a picture of style that makes my heart swell with pride. It is so sad that Carly and many other dog show hopefuls missed the chance to shine in their puppy bloom throughout the recent collie specialty show season. It's like getting all decked out for the prom and having to stay home. Carly was left waiting with 7 points and one major. She also got a best puppy in match award and two specialty major reserves. Dog shows will surely resume again in some form, and Carly and Grace and the others will have another opportunity. With summer's heat coming, I know all the beautiful collie fluff will soon be in the yard, the trash can, and in a lot of birds' nests.
For now, please enjoy these photos of Carly taken May 2020 by Lynn Butler.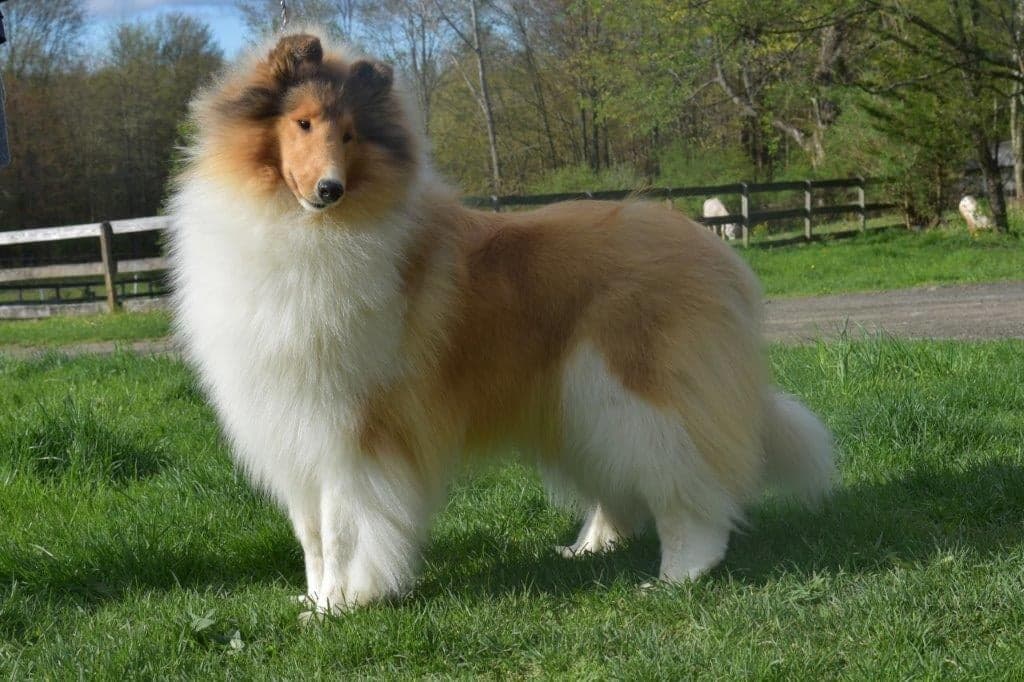 ***************************************************************
Carly's mother, Poppy, was bred to GCH Southland Aurealis Island Nights in April. Poppy's three year old daughter Willa was bred to Nr Ch Chatham's Double Exposure. We will also find out if Poppy and Willa are having June puppies this week. See my Planned Litters page for more information. Please email me directly at tairiscollies@yahoo.com if you have questions. I rarely get notifications from my website.