Two of our pretty champion girls were bred to our boy Patton in March, and both of them are expecting puppies in May! Patton, aka GCH Tairis Runnin' Down A Dream, had a short but very exciting show career as a youngster, gathering points at specialties, and winning a specialty best of breed as a yearling. He is a really lovely boy with the sweetest temperament.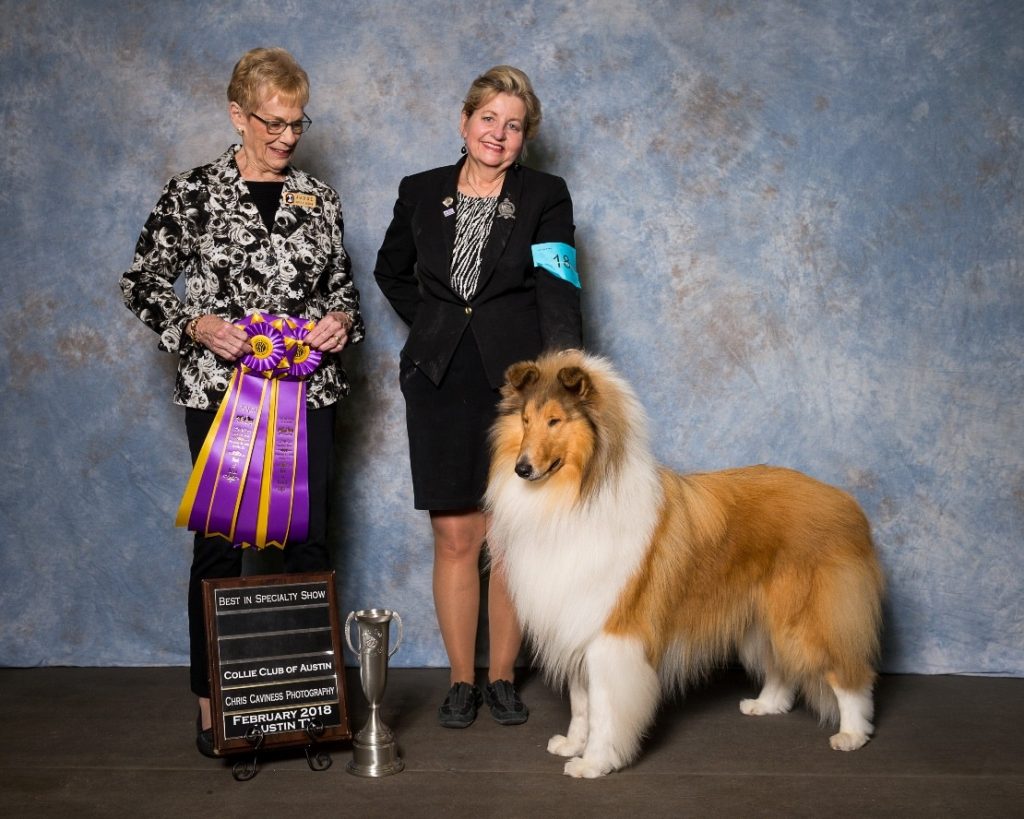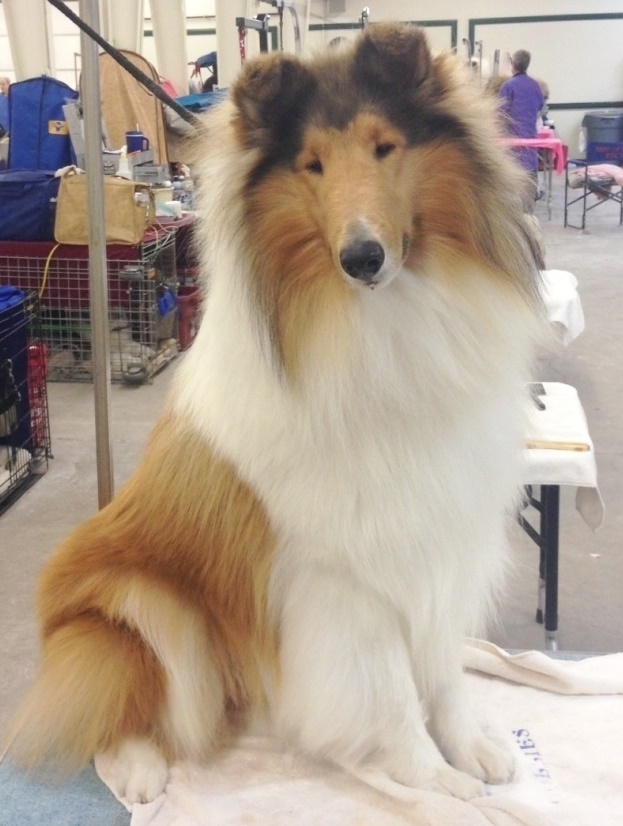 Patton has been chilling at home while his illustrious sire, GCH Scalloway's Lion Hunter, was killing it at dog shows, reigning as top rough collie in all breed competition in 2018, 2019, and 2020.
Patton has only sired one litter previously, as he was too closely related to most of my collies to use him at home. When Patton's co-owner, Lea Bertsch, and I purchased a pretty girl called Amber from Milas Collies, a new branch of the family was introduced.
Amber was produced by Ray Hokanson of Touchstone Collies by breeding the beautiful Touchstone Sweet Iced Tea to Ch Milas Pitch Black- a past Collie Club of America winner's dog. Amber finished her championship quickly– shown by her co-owner Lea. Amber was bred to Ch Milas Rigoletto of Tairis for her first litter to produce the lovely girl we call Queen, (Ch Milas Tairis Bohemian Rhapsody.)
We hadn't really considered Patton for Amber before because he is pure for the sable gene. All of Patton's puppies would be sable and white or possibly white with sable markings. I decided that I would be very happy with a litter of brown puppies if they were as nice as Patton. Amber is a very white factored, tri factored sable merle, so she could also have sable merles. No blues or tricolors this time, but the puppies' faces should melt hearts!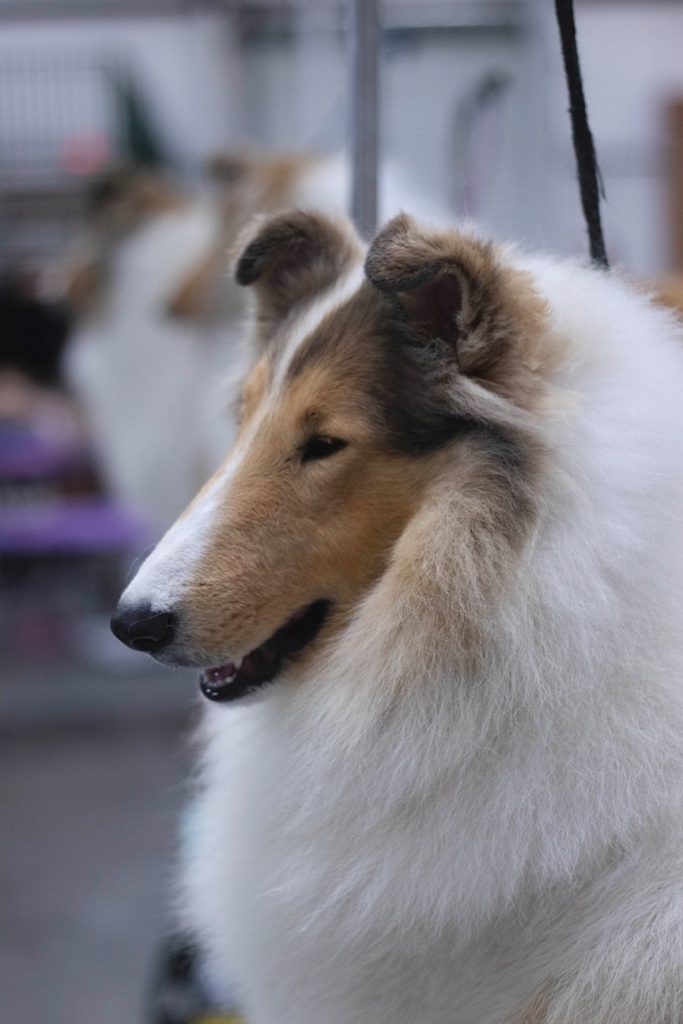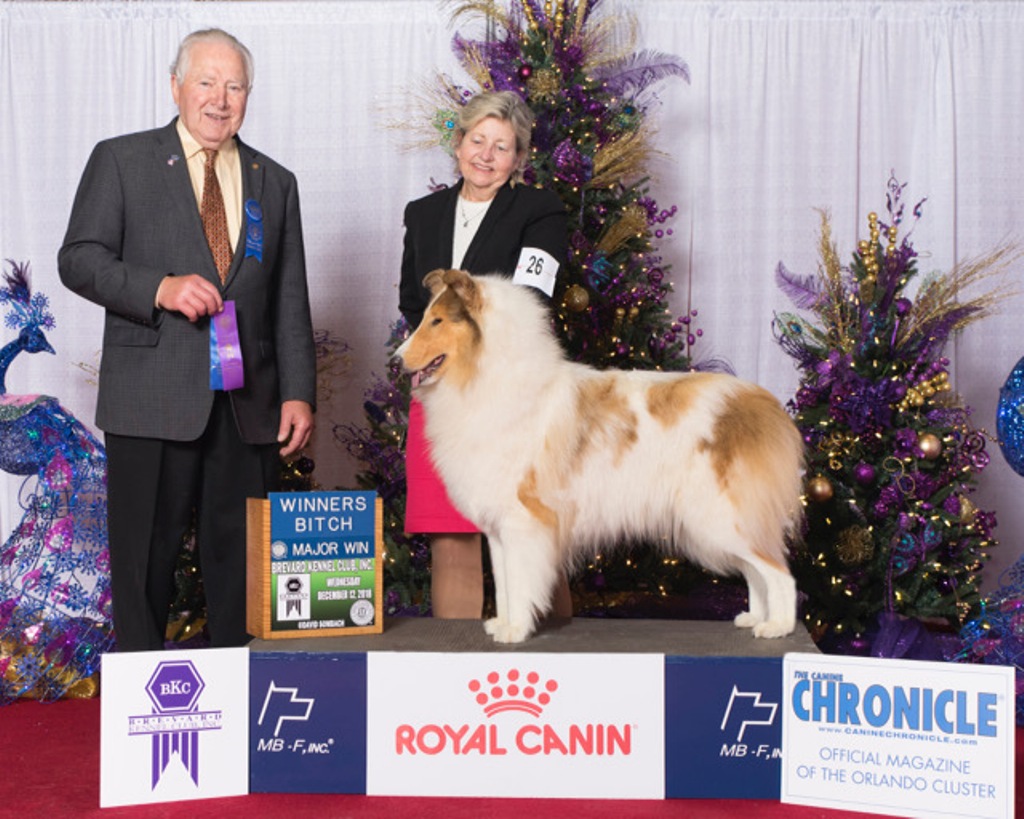 So, we also bred Amber's daughter, Queen, to Patton. Queen, Ch Milas Tairis Bohemian Rhapsody RN HT SCN BCAT CGC TKN FDC, is owned by Elaine and Steve Spaulding and me. Elaine has put numerous performance titles on Queen in a very short time. Queen and Elaine are multi-talented ladies! With her stately presence, Queen was aptly named. We are expecting her puppies to be something special. Queen should have a litter of all sable and white puppies in early May at her primary owner's home in south Texas. I can't wait to see both Queen and Amber's puppies!
Hoping all goes beautifully with the whelping of our springtime puppies!