As the hot summer weather just begins to flirt with cooler fall temperatures, my daughter Caitlin and I headed south to the dog shows in Humble, Texas.
There were two shows on Friday, and it was a day for our girl Grace to shine. Grace was selected winner's bitch, best of winners, and best of variety in rough collies at both the AM, and PM shows. These wins put Grace over the top to complete her AKC championship with 16 points- including three majors. Pending AKC confirmation, Grace will go by Champion Tairis Love Walked In. Grace is from our litter sired by Ch Milas Walk This Way, out of our Poppy (Ch Tairis A League of Her Own.)
***************************************************
Saturday and Sunday Raiden- the tricolor boy owned by Margie Blount and me was selected winner's dog, best of winners, and best of variety. Raiden completed his AKC championship with these wins. As soon as we get final confirmation from AKC, Raiden will go in the record book as Champion Aurealis Commander of Tairis. He was bred by the very talented Falk ladies at Aurealis Collies. Raiden's sire is GCHB Southland Aurealis Island Nights, and his dam is Ch Aurealis Incandescence.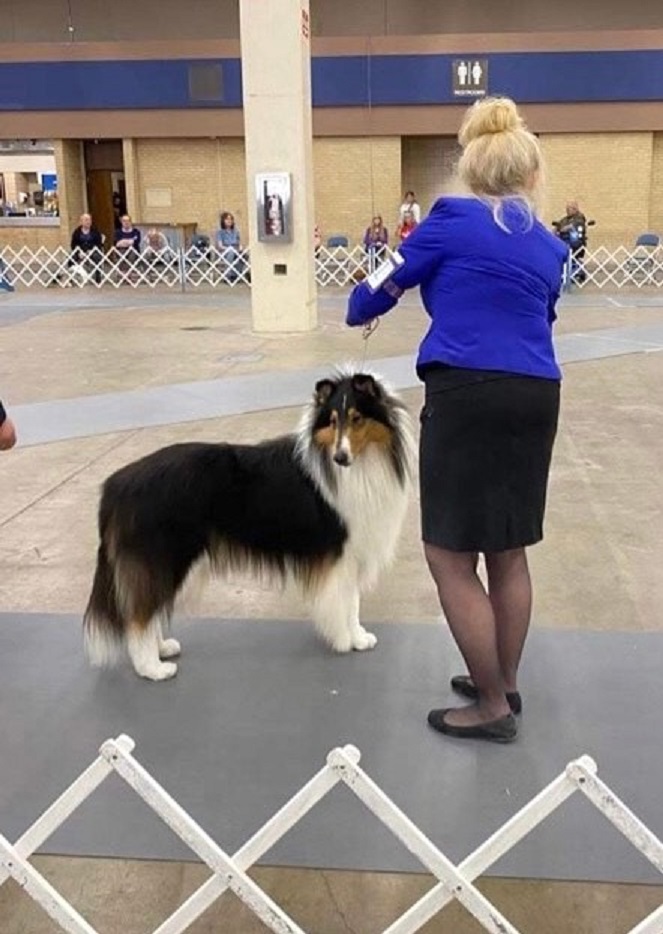 **************************************************
---
Margie Blount's beautiful tricolor girl from Clarion Collies won points Saturday and Sunday bringing her total to 5 points in very few shows. Congratulations to Margie! Mercedes will have her championship in record time.
*************************************************
We brought our Jason daughter, the stud fee puppy from Kerry Costello, to the Humble shows for her first outing. Tairis Part-time Angel (Halo), who is a total goofball puppy at home, was a natural in the show ring. She won reserve winner's bitch at all four shows. Halo needs to finish filling out and grow her cool weather coat, but overall we think she is a promising puppy, and her temperament is awesome.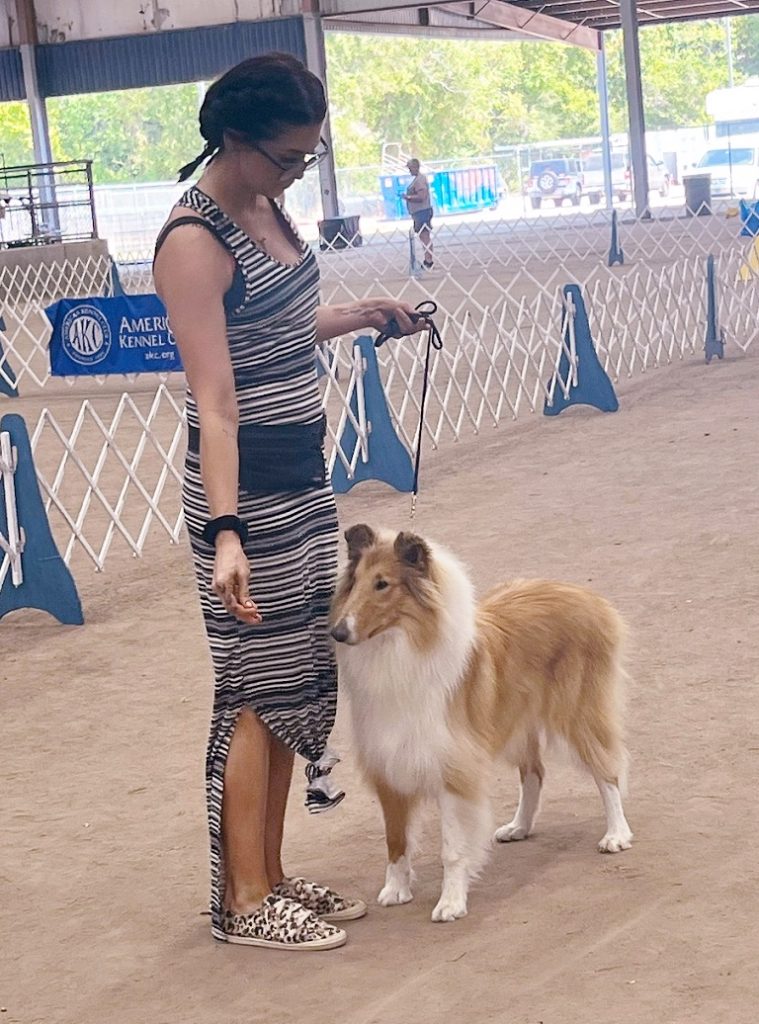 It was a fun, exhausting weekend. I didn't have much of a chance to take any pictures at the show. I was always holding dogs, and even had to show one!
I think I'm getting too old for all the work involved in showing, but hopefully I can hang in there for a few more dog show adventures.
I'm expecting my collie girls to all come in season soon. I definitely plan to breed my new champion Grace. More on that later.
Happy fall!