Starting with the sad news- I very recently found out that Hope passed away at the age of 11 & 1/2. That is near the average lifespan of a collie, but it seems far too soon to lose this pretty girl.
I was Hope's breeder. She was the last surviving offspring of my sweetest girl Delilah that I lost quite a long while back. Delilah was one of the last collies to come from the partnership of Alice Inman and Peggy Conger. Peggy took Hope to live with her as a stud fee puppy. Peggy and Tom enjoyed Hope, but Peggy's health issues got in the way of some of her plans. I took care of Hope while Peggy went on her last vacation to Disney World. Peggy suffered serious health problems and passed away before she could get Hope back. It was left to me to look after Hope.
I try to keep the number of collies at my house relatively small so that I can provide the love and care they all deserve. I had considered keeping Hope, but the perfect person came along looking for a dark sable girl, and Hope left to began a new life with a Fort Worth businesswoman that is a dog lover supreme. I know Hope was much loved and got the best of care. I grieve with Hope's owner for her loss. RIP beautiful Hope. We'll see you on the other side.
*************************************************
Thank Goodness I got some happy news shortly after Hope passed away.
Susan Minard, who got the outstanding sable boy from the Grace/ Canadian Jax litter, called me with great news. Her puppy, Wyatt, finished his Canadian championship at 8 months of age – getting two best puppy in Herding Group awards along the way. Wyatt is currently #1 rough collie puppy in Canada at last report. I am so grateful to Susan Minard and Valerie Marshall and their collie friends that made the effort to train and groom Wyatt, and get him to the dog shows. Congratulations! And of course I am grateful to them for letting Jax (Am Can Ch VanIsle Prairiepine Afirmation), visit here to breed Grace. Jax is back home in Canada looking forward to producing more outstanding puppies and make his presence felt at some shows. We are all waiting on cooler weather to bring out the lush collie coats.
******************************************
I hope to see a new little face in a few weeks from Willa. She is such a pretty girl and so lovable.
I will share the news when Willa has her puppy. I wish she was having more than one puppy, but a puppy from Willa and Landon should be over the top pretty. She is due about Sept. 21, 2021.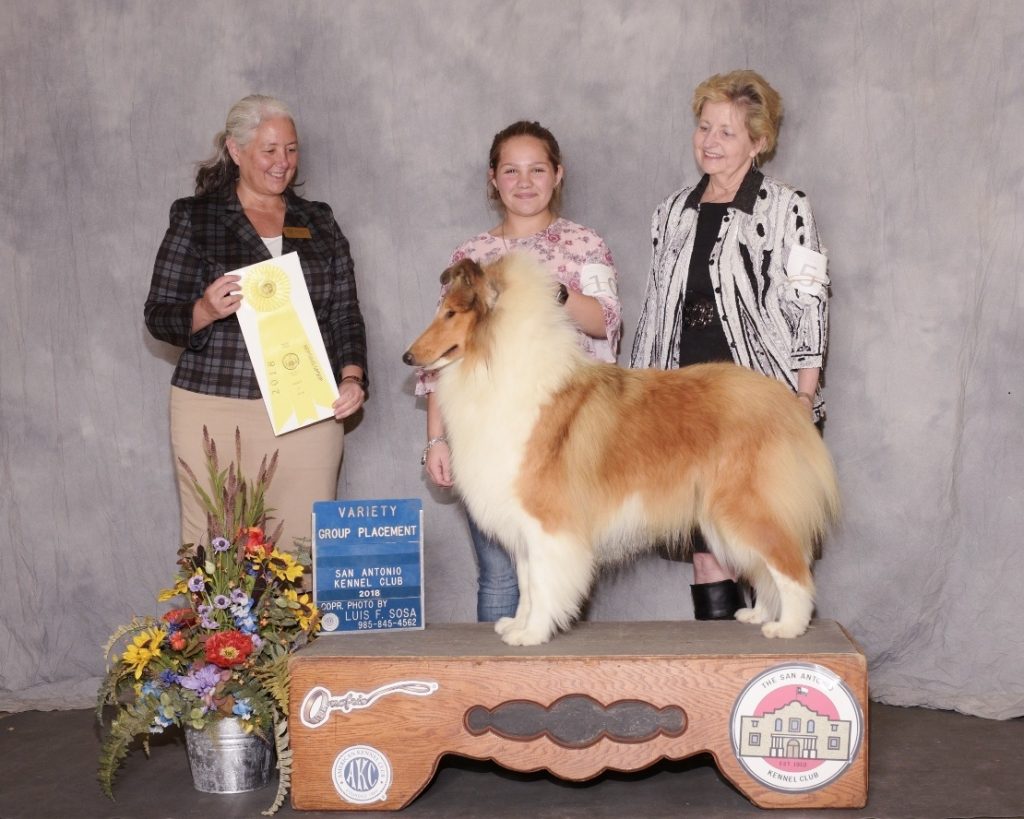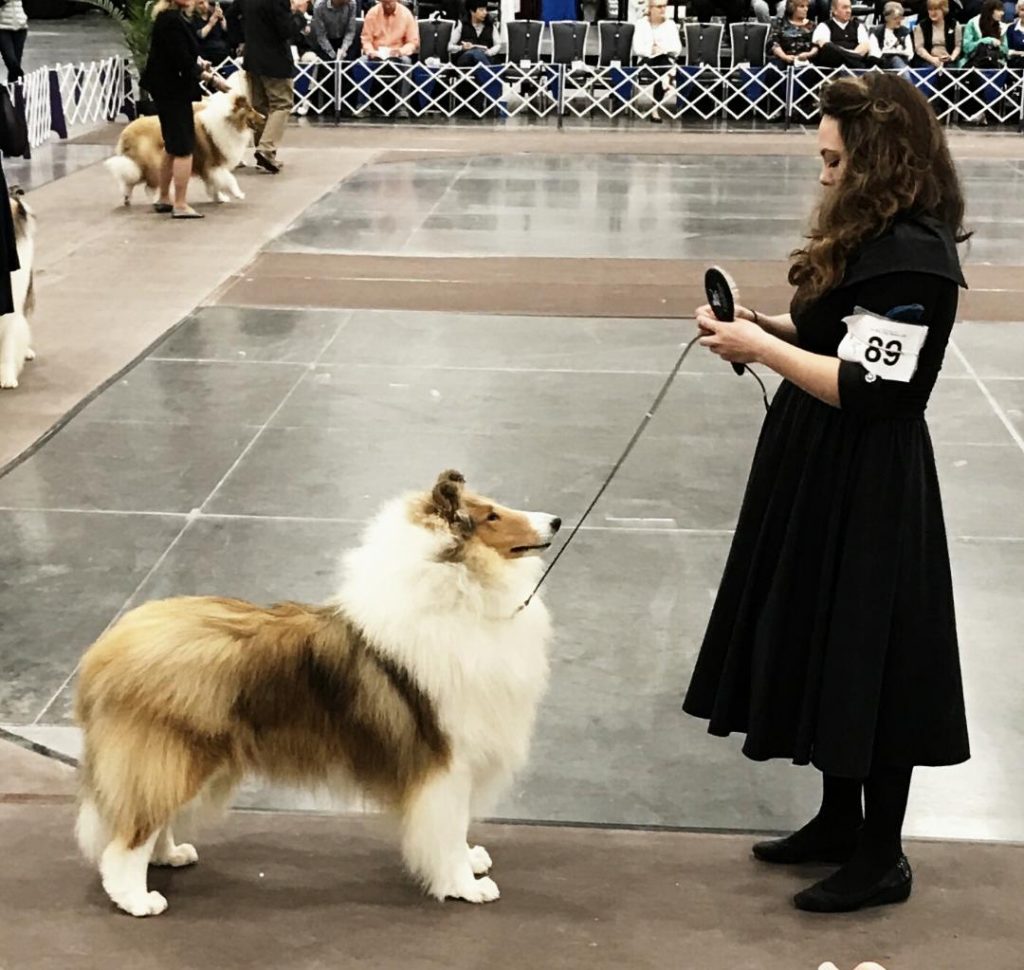 I will put together a pedigree of the Willa /Landon breeding soon. Willa is a daughter of our Poppy, and is sired by the #1 all breed collie of 2018, 2019, and 2020–GCH Platinum Scalloway's Lion Hunter. Poppy (Ch Tairis A League of Her Own), is out of (Bridgit), Ch Milas Madam Butterfly sired by GCH Gold Aurealis Endeavor. Both Madam Butterfly and Endeavor go back to Ch Windhaven Stranger In Paradise through some of his top quality offspring. The breeding of Madam Butterfly to Endeavor was a successful blend of Milas and Aurealis collies- producing three champion producers.
Landon is a grandson of Ch Cherann's No Stranger To Luv, who is a Ch Windhaven Stranger In Paradise son. Landon is sired by the beautiful Ch Wyndlair Cherokee Exclamation, a brother of the exquisite GCHB Wyndlair Classique Incandescent. Landon is a lovely blend of the Milas, Wyndlair and Cherann's families of collies.
*************************************************
Three champion collie girls that I own or co-own were bred in July to some outstanding boys. Only Willa conceived, and she appears to only have one puppy. Collie fertility is so unpredictable, even with all the testing, time, and effort we go through. Summer breedings are especially iffy. The average person has no idea what dedicated breeders go through to produce quality collies.
I have no plans myself for any more breedings until probably late next winter or early spring.