After a breeding is planned and puppies are born, I almost hold my breath anticipating how the puppies will turn out.
It is very rewarding to hear that new owners are happy with the puppies from my breedings. It is also a proud moment when Tairis Collies do well for people in their various endeavors.
It starts with selecting a male and female of beautiful quality that compliment each other in ways that will hopefully fulfill my vision for the next generation.
I was fortunate to get to borrow a very handsome, sweet, and good moving male from Canada to sire some litters here. Owners of Jax– Susan Minard, and Valerie Marshall– were very generous to allow Jax to spend some time with us and entertain some of our collie girls.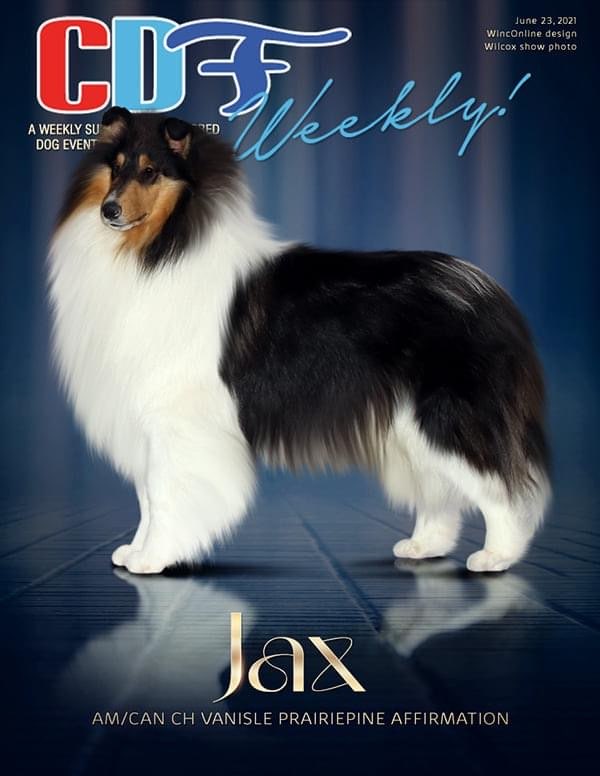 Jax sired three litters here. One was from our sweet Tyler/ Poppy daughter- Grace, aka Tairis Love Walked In.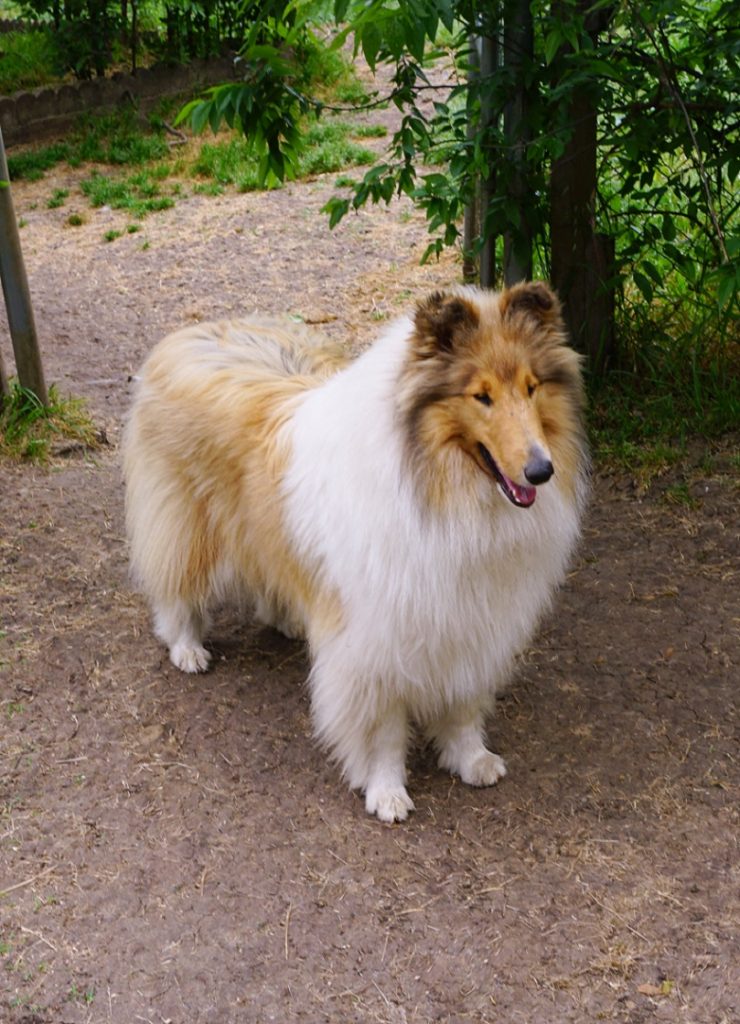 Grace had eight pretty puppies with the standout being a sable boy. I called him Ralphie, but Susan changed his name to Wyatt- as in Wyatt Earp. Jax's owner Susan claimed him early on and proved she had a good eye for quality.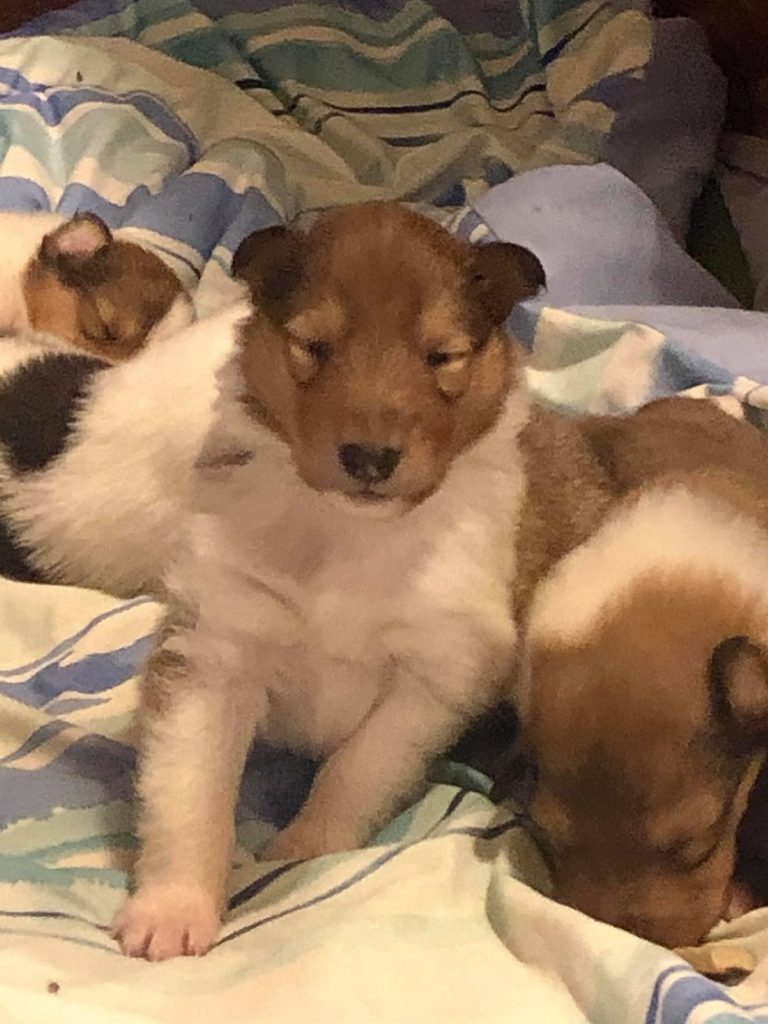 Thanks to Susan Minard for the photos of Wyatt!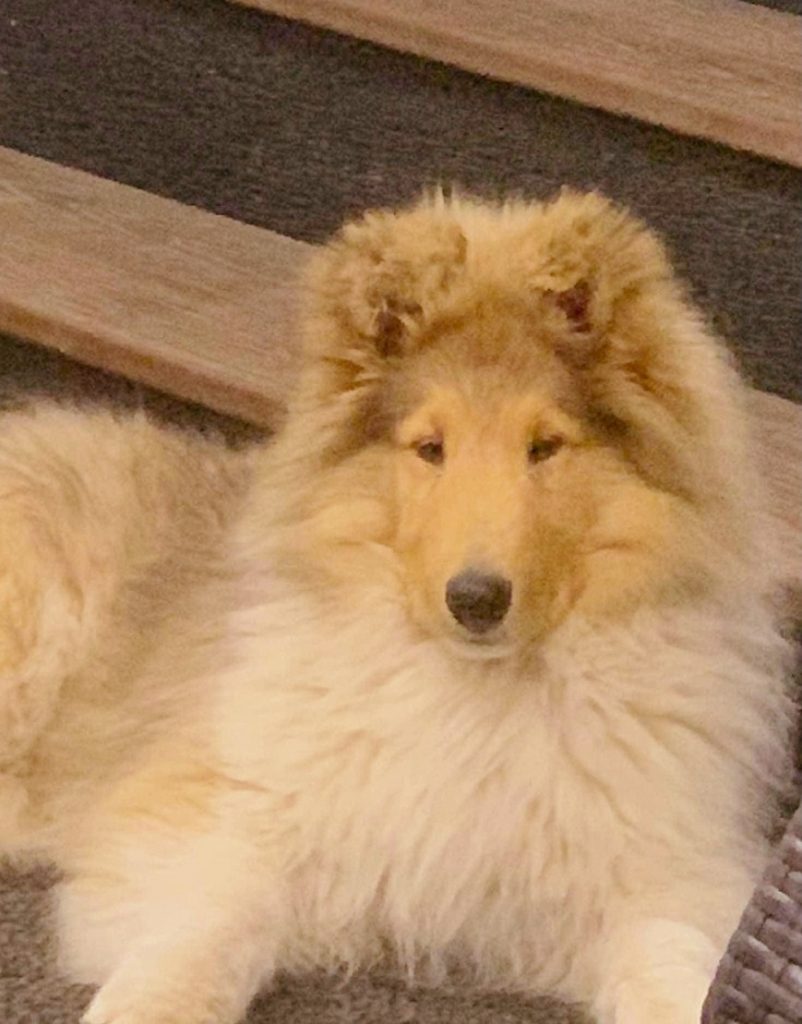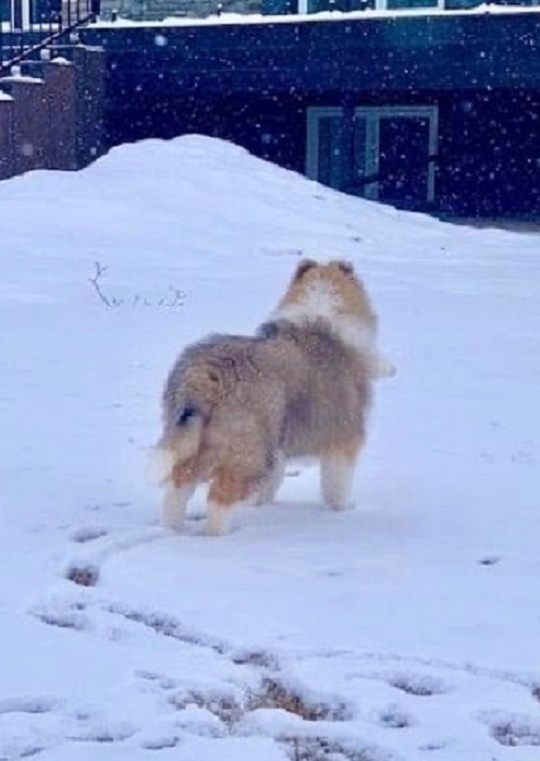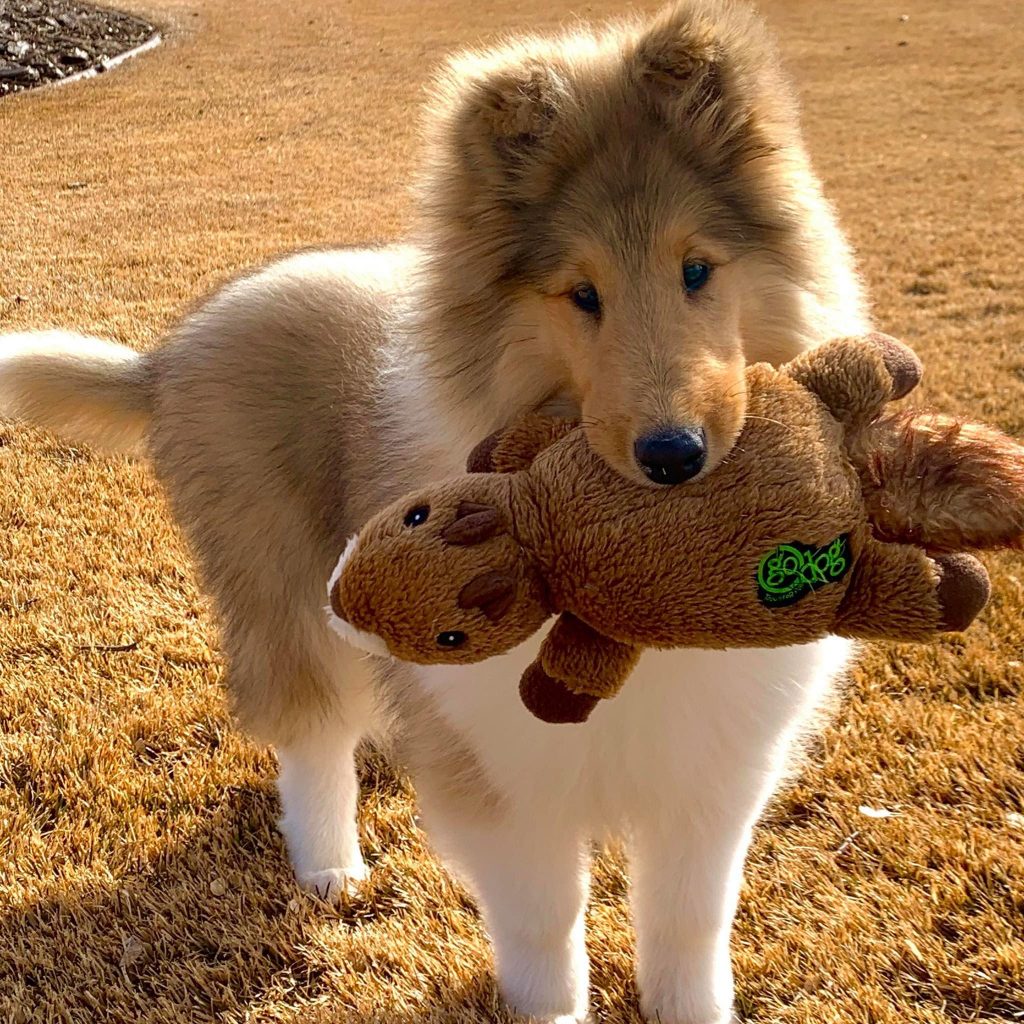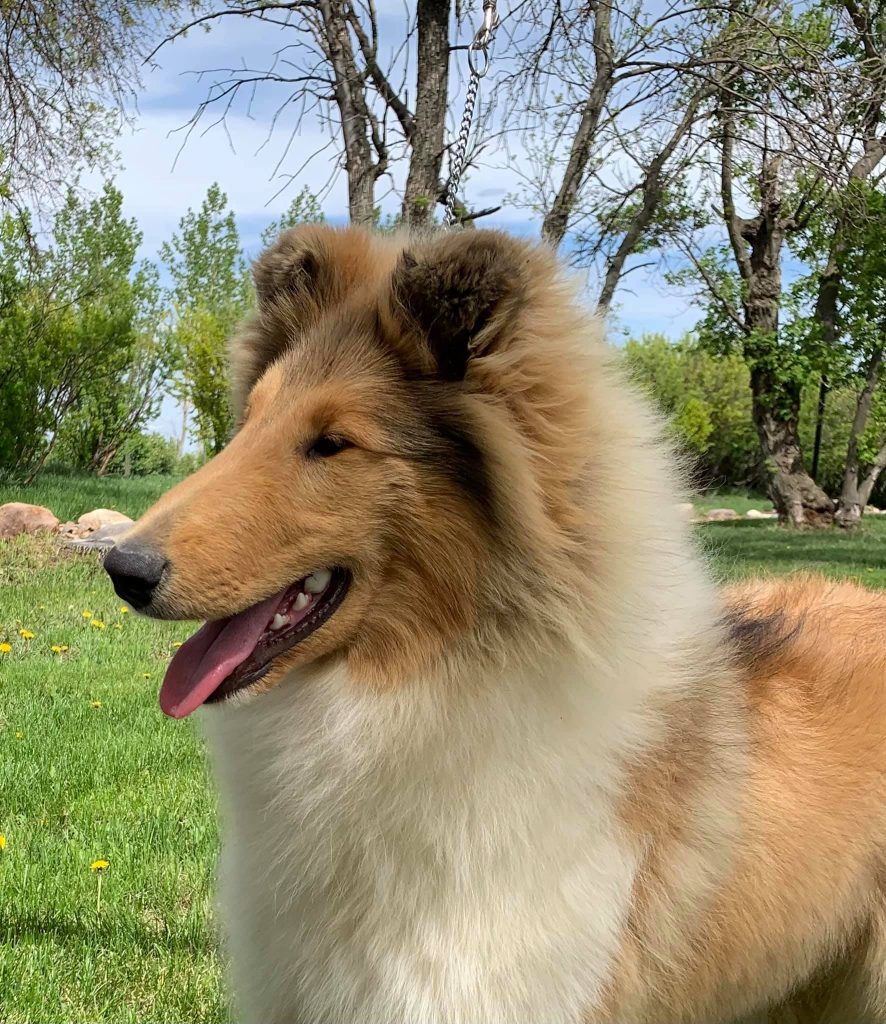 We think Wyatt is a pretty blend of his parents, Canadian Jax and Grace. We foresee a good future for Wyatt and fun times for his owners.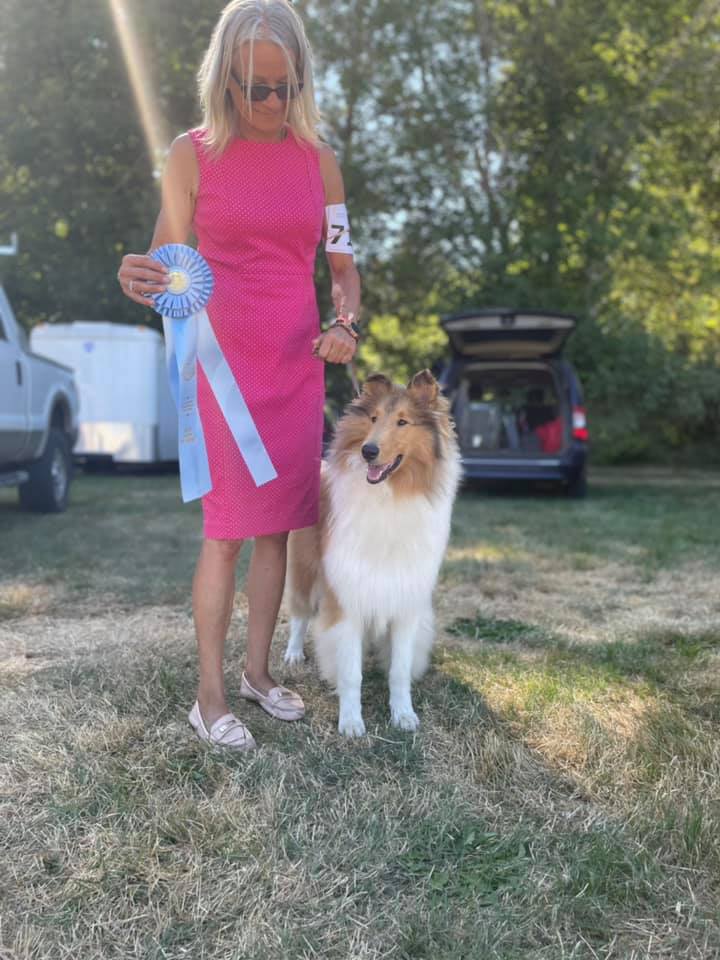 I kept Wyatt's look alike sister we named Tairis Annie Oakley. Hopefully she will be ready for shows next winter.
***************************************************
Jax Jr., the cute tricolor boy from our litter sired by Canadian Jax out of our pretty girl, Amber, may also have an exciting future ahead of him. He arrived today in the Czech Republic, to live with his new owner, Lucie Andricik, of Lugaru Collies.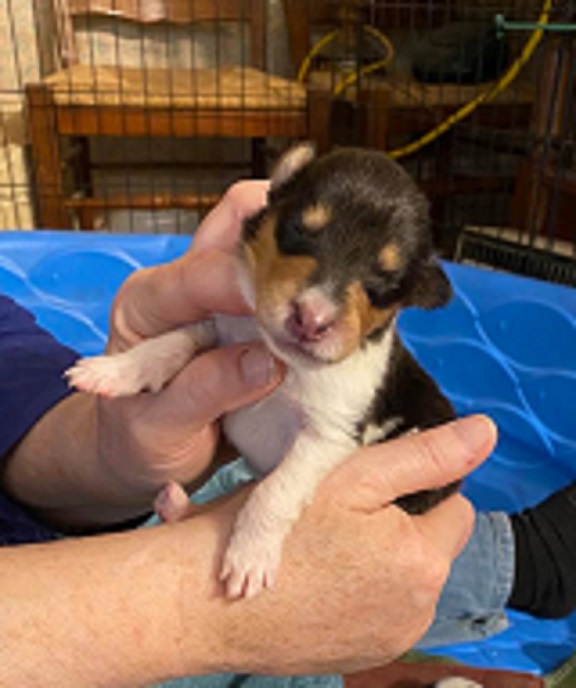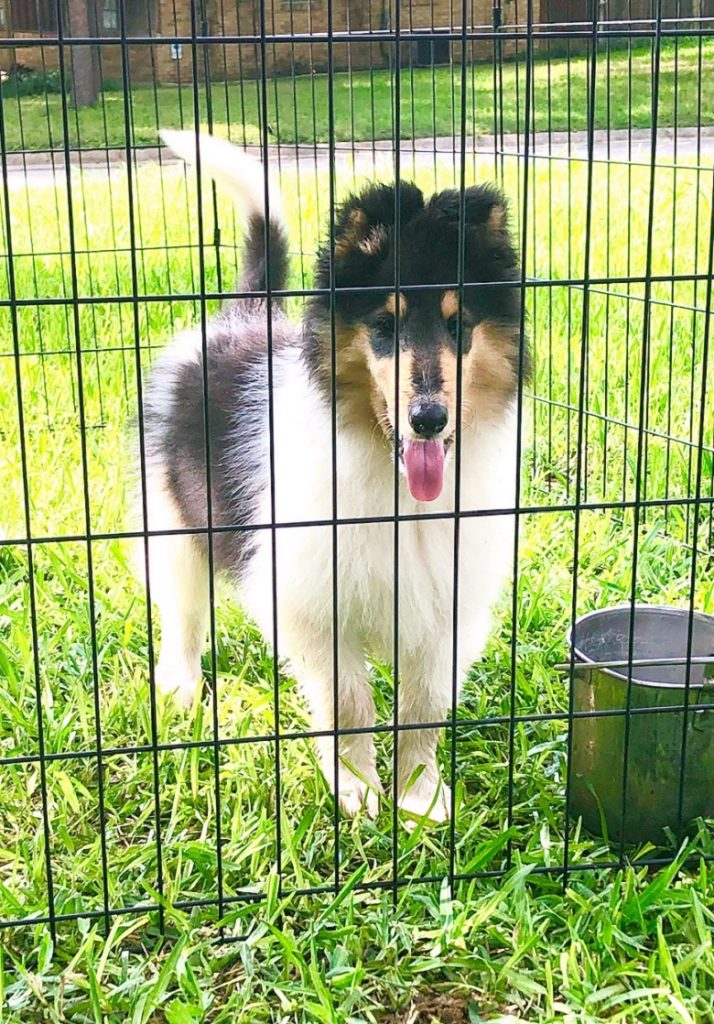 All of the Amber/ Jax puppies have the same wonderful temperaments as their parents. So sweet!
**************************************************
We co-bred two of our champion girls to some outstanding champion collie boys the third week of July. We will know in a few weeks if the breedings took. When I find out if they are pregnant, I will post the details. Puppies could arrive the third week of September. We could possibly have some puppies available by Thanksgiving 2021. Puppies should mostly be sable and white, with some tricolors too, and possibly some white puppies with sable or tricolor markings.