Our sweet Amber chose Saint Patrick's Day to bless us with her puppies sired by the stunning Canadian Jax. (Am / Can Ch VanIsle PrairiePine Afirmation.) I say Canadian Jax because Amber's first litter, born almost 15 months ago, was also sired by a dog called Jax. That dog is Poppy's brother – the beautiful tri boy Ch Milas Rigoletto of Tairis, owned by Alma Metz in Pennsylvania. It gets a little confusing. Both Jax boys are handsome tricolors sired by GCHS Aurealis Endeavor. They have different dams.
Anyway, I helped Amber whelp nine puppies on March 17, 2021. Sadly, we lost two of her boy babies which left us with four boys and three girls. As expected, it is a multi-color litter. I had Amber with me for the last few weeks of her pregnancy and the first eight days of the puppies' lives while Lea was at dog shows. Amber and the puppies are now at Lea's house where they will be nurtured by Lea and her hubby Wayne.
Amber is owned by me, Lea, and Lynn Butler, and Lotta Hedman of Milas Collies. That's a lot of owners for seven puppies. Very few, if any, of these puppies will be available. One of the sable merle headed white boys, or the Panda boy might be available when they are about 9-10 weeks of age or so.
Here is a picture of Amber with her puppies when they were only about a day old.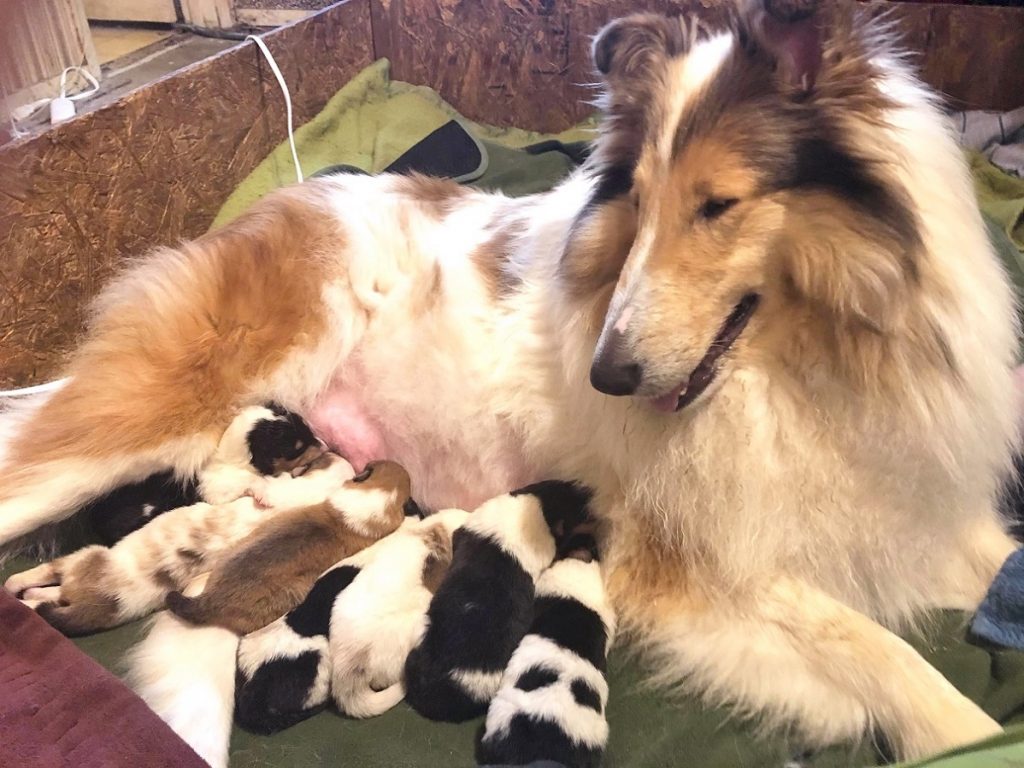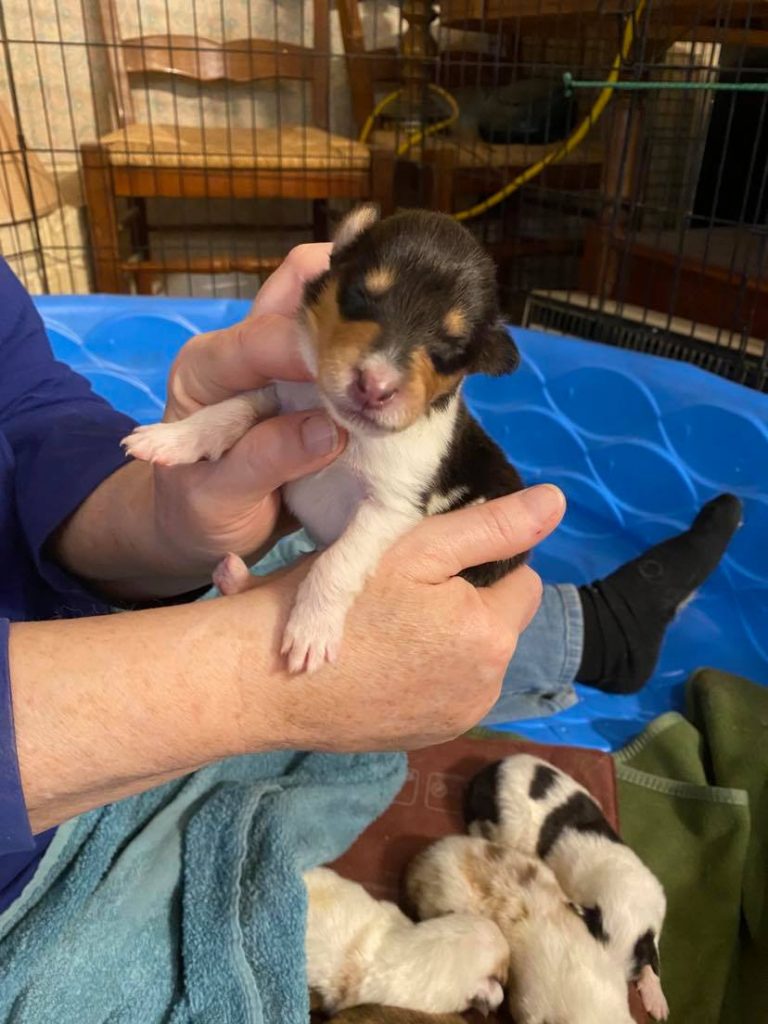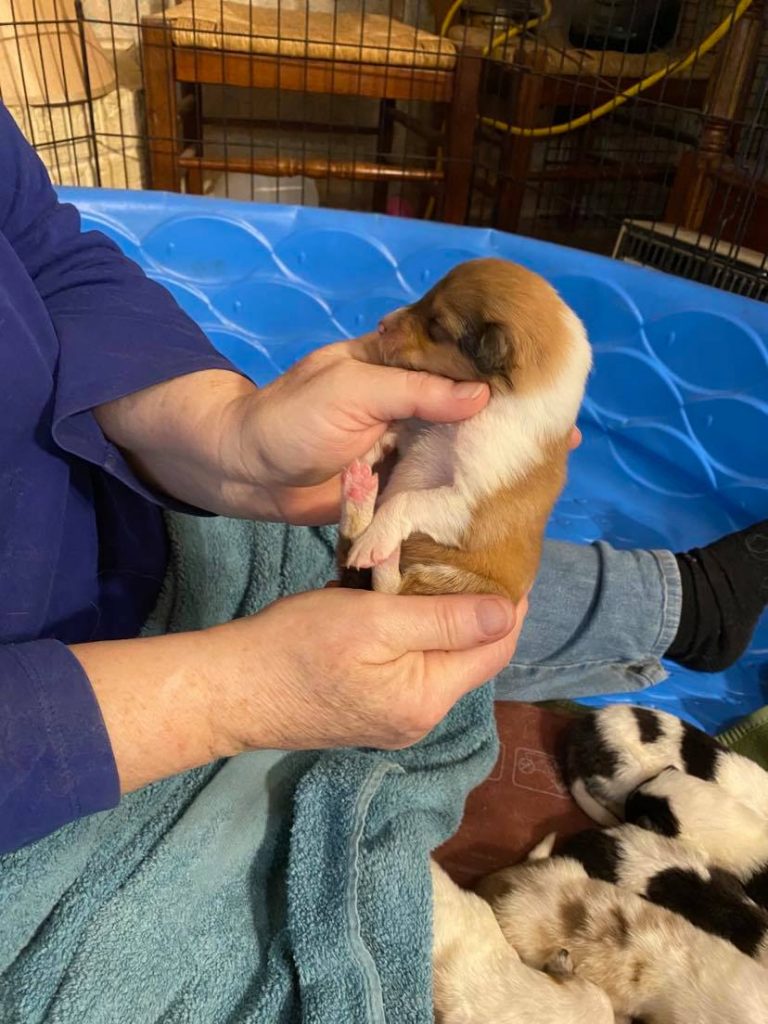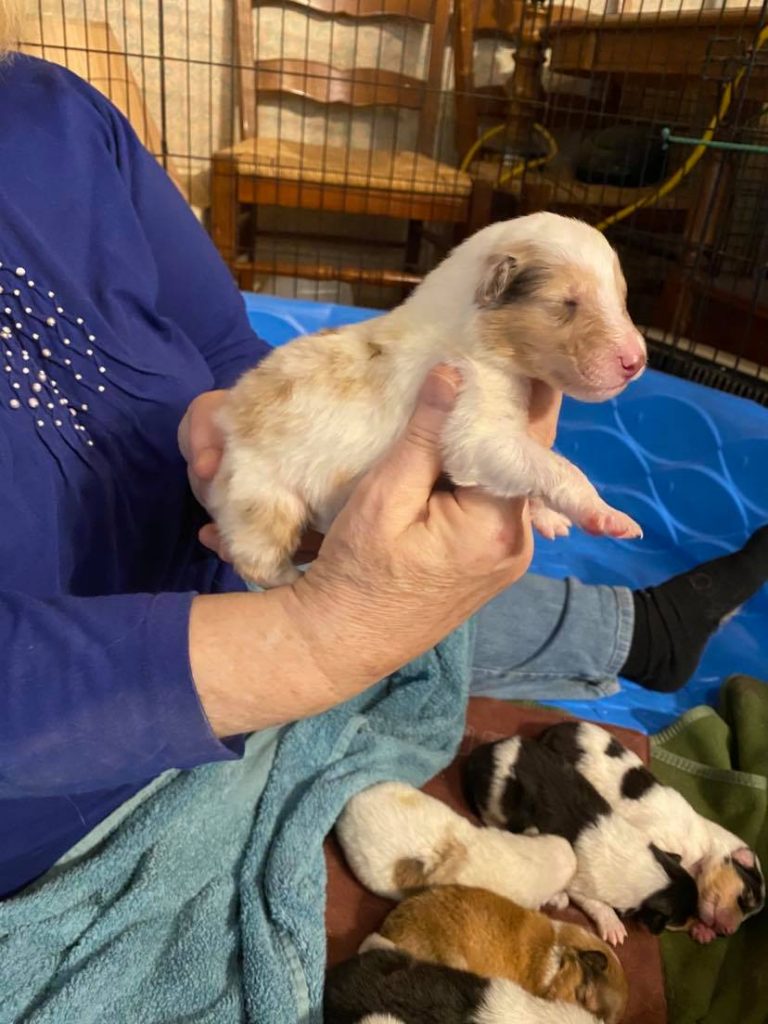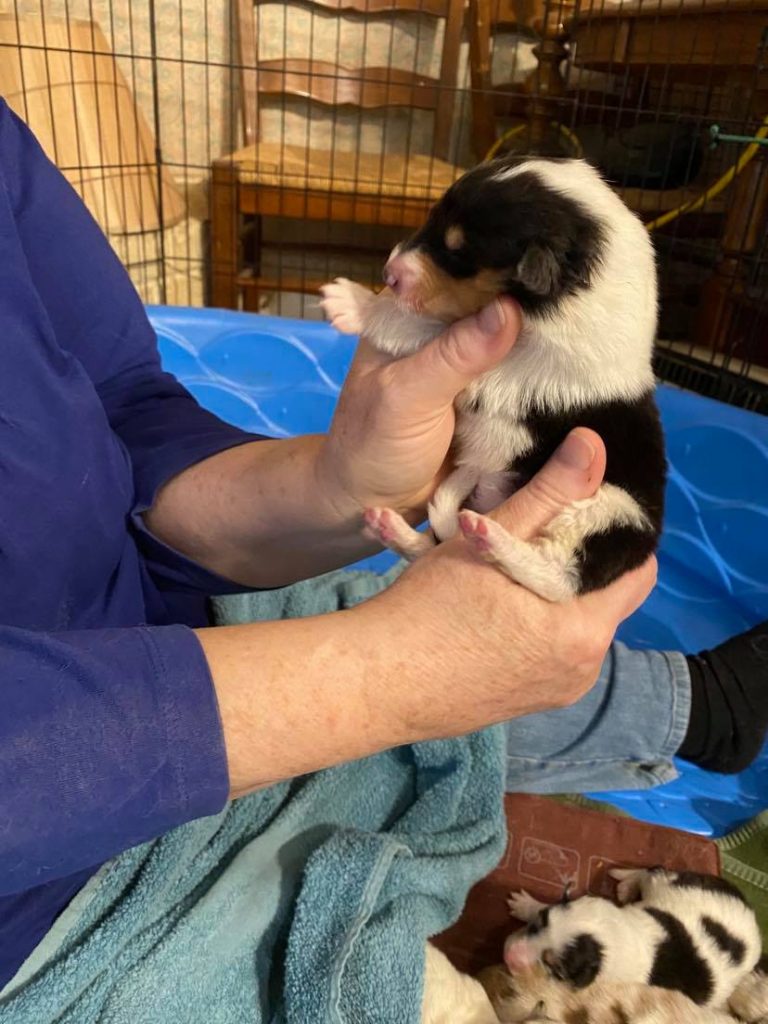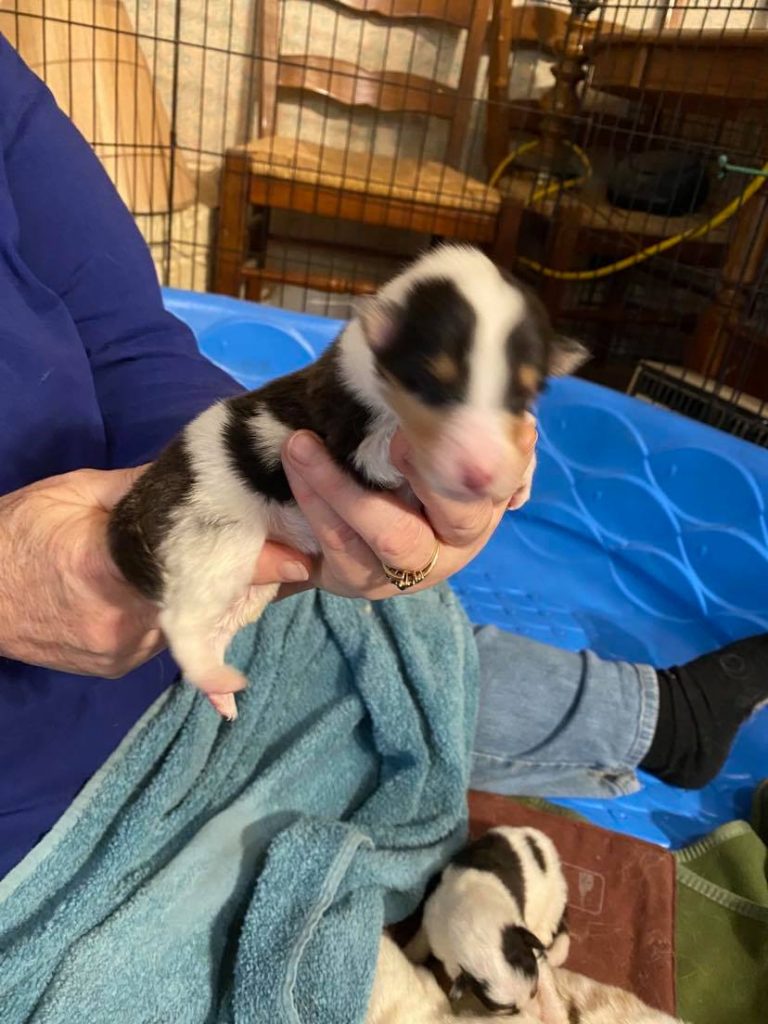 I can't wait to see how these sweet babies turn out. The puppies in Amber's first litter are beautiful. One of her daughter's from that litter just finished her AKC championship at 14 months of age.
We will probably know which of Amber's puppies we are keeping as show prospects by the end of May.