I've had some big disappointments lately with both Willa and Poppy missing. I thought they would both have some incredible puppies sired by the handsome studs we chose for them, but it wasn't meant to be. Several of my show collie breeder friends had similar disappointments. Meanwhile in Washington state, a lovely collie at Aurealis Collies had a fantastic litter of twelve puppies! The sire was GCH Southland Aurealis Island Knights (the dog I bred Poppy to), and the dam was the stunning Nr. CH Aurealis Incandescence.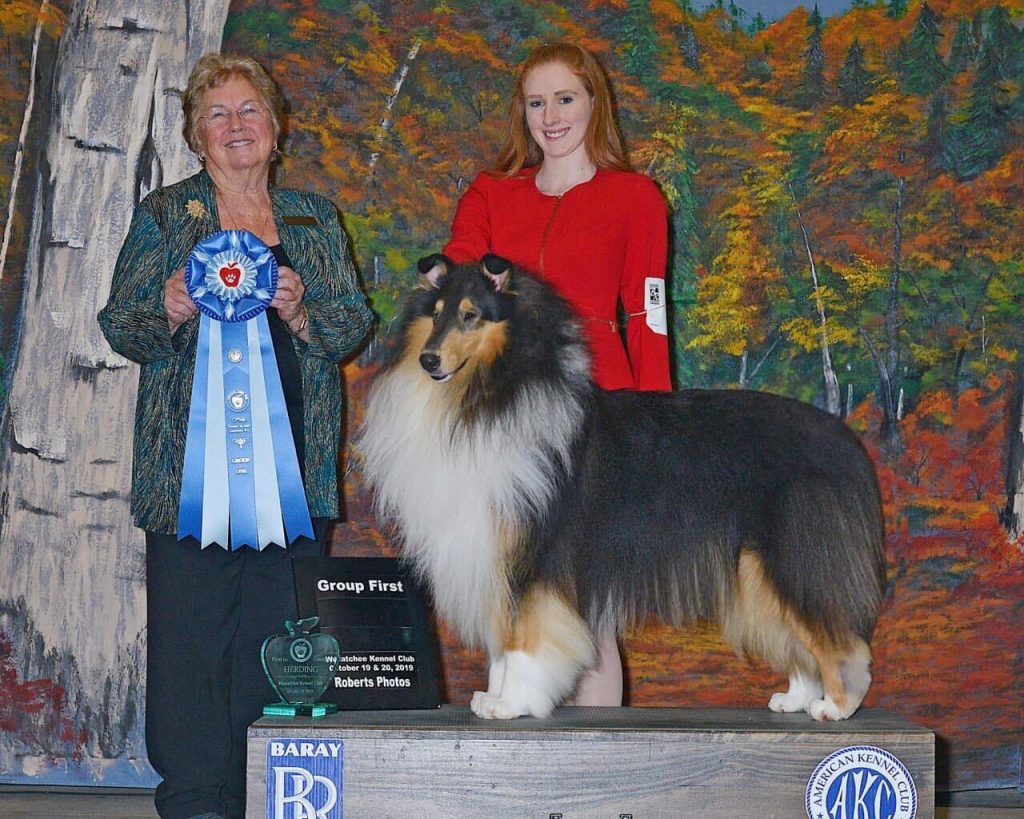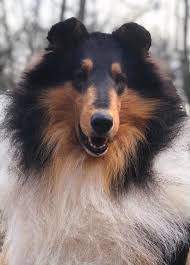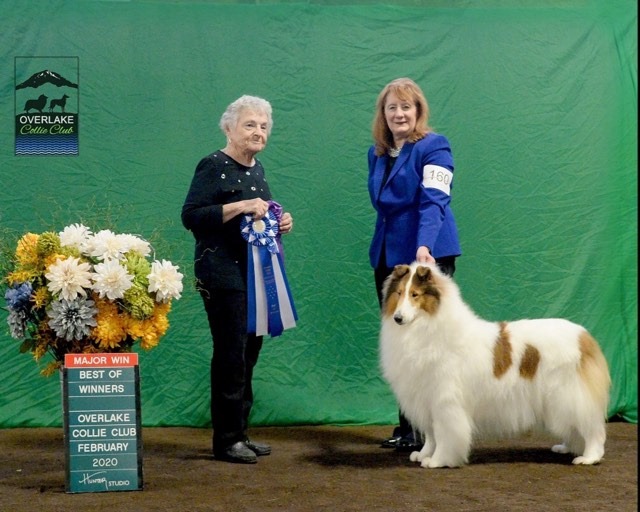 My friend Margie Blount and I have been saying for a couple of years that we needed a good tricolor collie boy here in Texas! We contacted Deborah Falk at Aurealis Collies about the tricolor boys in her new Kasen/ Kendall litter. There were three very pretty tricolor boys in this litter. We were thrilled to get to choose one. It was a hard choice, but we finally picked the boy with the splash of white on his muzzle. He was Deborah's pick for us and we agreed. There are so many gorgeous puppies in this litter. A very beautiful sable boy and sable girl are staying at Aurealis, and I am sure they will be big winners!
We made the arrangements to get this pretty puppy and here he is!!!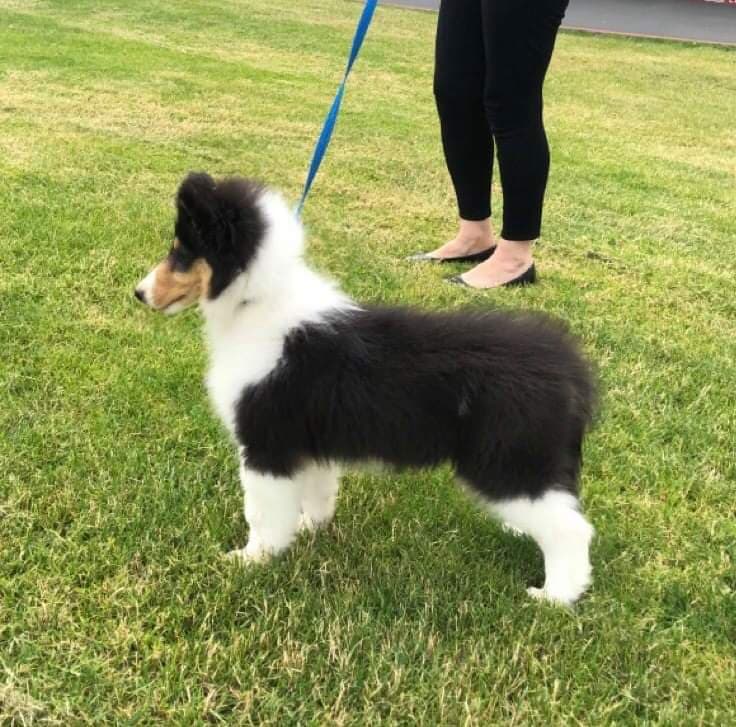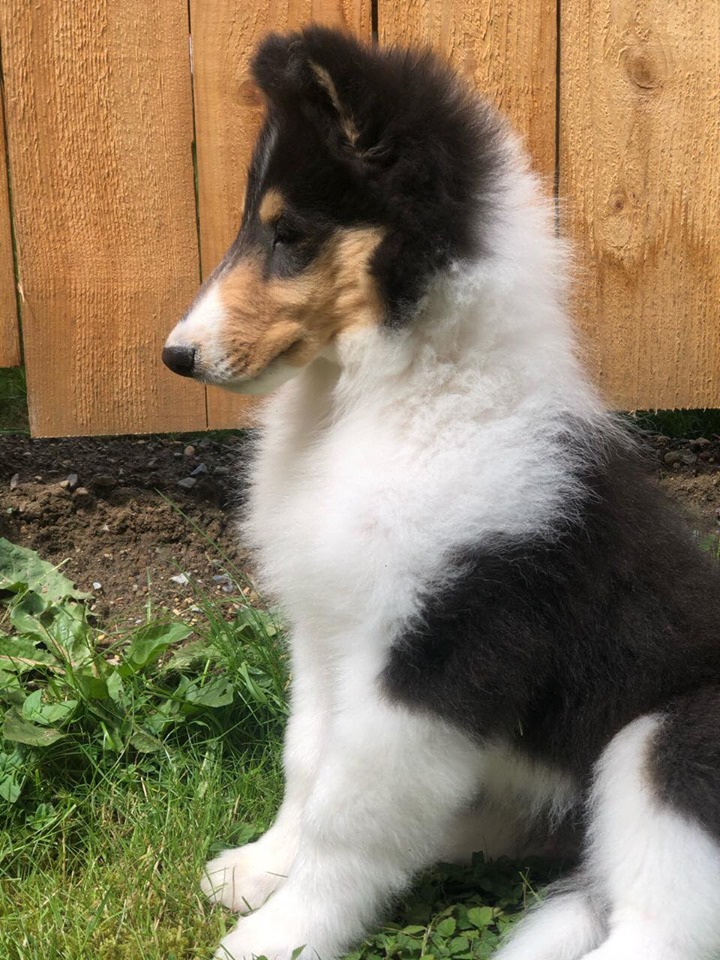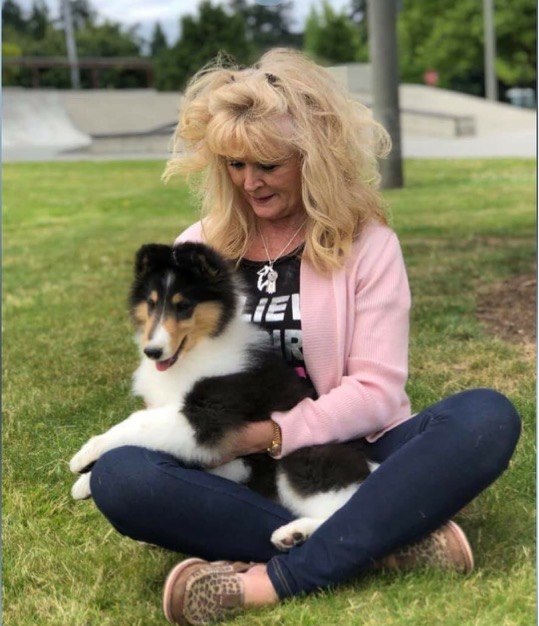 Raiden is spending the week with me here at Tairis. This sweet, happy, playful, affectionate boy is a joy! He will be spending most of his time at Margie's collie playland at Commander Collies, north of Houston. We are very excited to watch him grow, and hope he will do great later at the shows. We also hope he will be a dynamite match for some of our collie girls at Tairis and Commander Collies when the time comes.
I think we got a special boy from Aurealis Collies, and we are grateful to have him here in Texas.