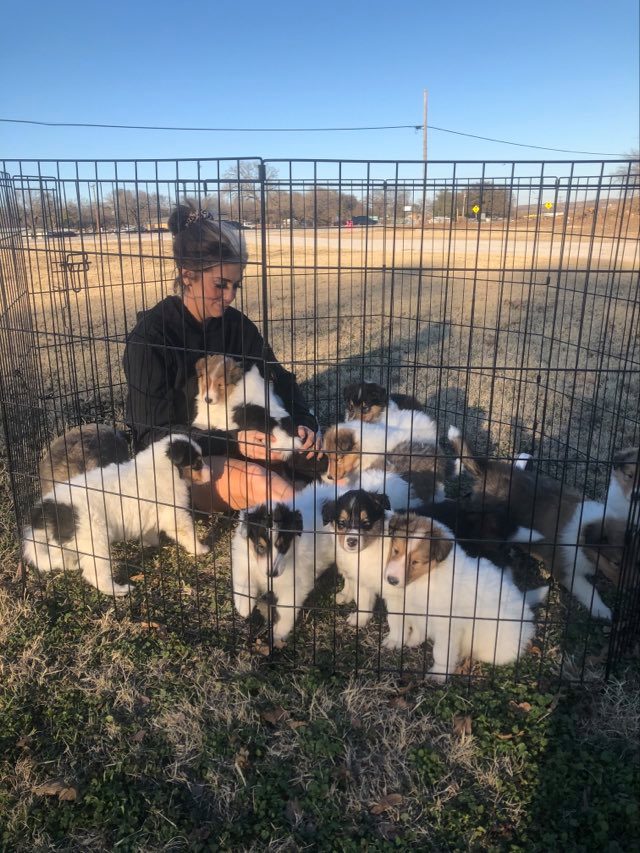 It is a blessing to bring precious collie babies into the world from a well considered breeding. It is also a big responsibility to be the caretaker of these adorable creatures. On the reality side– it's a lot of work and sometimes it's quite a mess!
The puppies are going through a lot of changes. Out of the whelping box, they are no longer nursing, but eating a diet that went from puppy gruel, to puppy slop, to moistened meat and kibble not much different than our adult collies.
They have just turned six weeks old and have started to spend some time outside when the weather is nice. That is always when the trouble starts. The little angels will try to eat any horrible thing they find on the ground like a toddler. The next day or so this shows up as diarrhea. If one puppy eats the wrong thing, he will share those germs in their water bucket with his siblings. All the puppies got a raging case of diarrhea. Imagine 12 puppies with watery stools! Believe me– it is not a pretty picture! I buy white wrapping paper from UHAUL in boxes of 200, and I am on box number 10! I have gone through almost 2000 large sheets of paper trying to keep these little buggers clean.
The puppies did fine at the vet check on January 13th, but had the runs by the next day. They had been wormed and were tested negative for parasites, so they have been getting treated with puppy Kaopectate. Things are starting to normalize- thank God! They play like Tasmanian devils, and eat like pigs, so they haven't lost much ground.
Thank goodness my daughter Caitlin has come over frequently to help me with the puppies because they are a handful. Here are a few pictures of them. I tried to get a picture of each one on a table so people could see their bodies. Some of the puppies were cooperative, some thought the table was scary, and some thought it was a big game. At least we got some kind of picture of all of them.
All the puppies are now six weeks old. The next big event for the puppies will be the eye checks on Feb. 2nd and 3rd. A couple of the puppies are still potentially available. After the eye checks, the available puppies may also change. Right now I am planning to keep Roy and one of the sable girls to grow out as show prospects. Ralphie is also potentially reserved for a show home too. Everything could change in the next 3 weeks.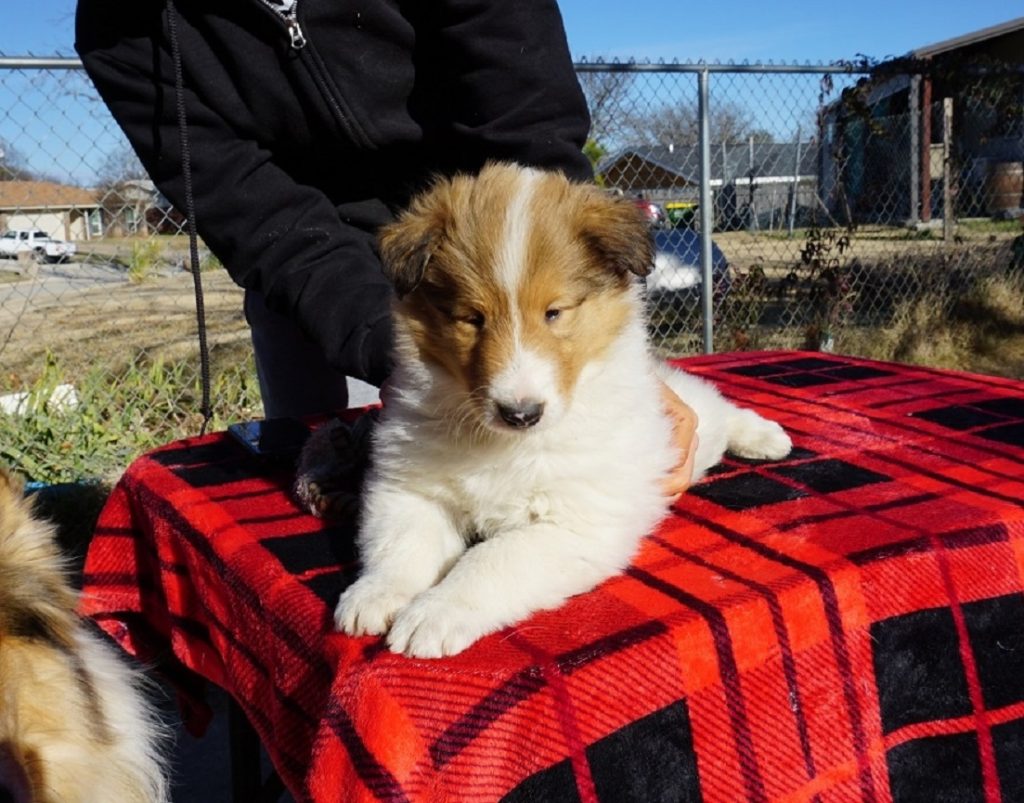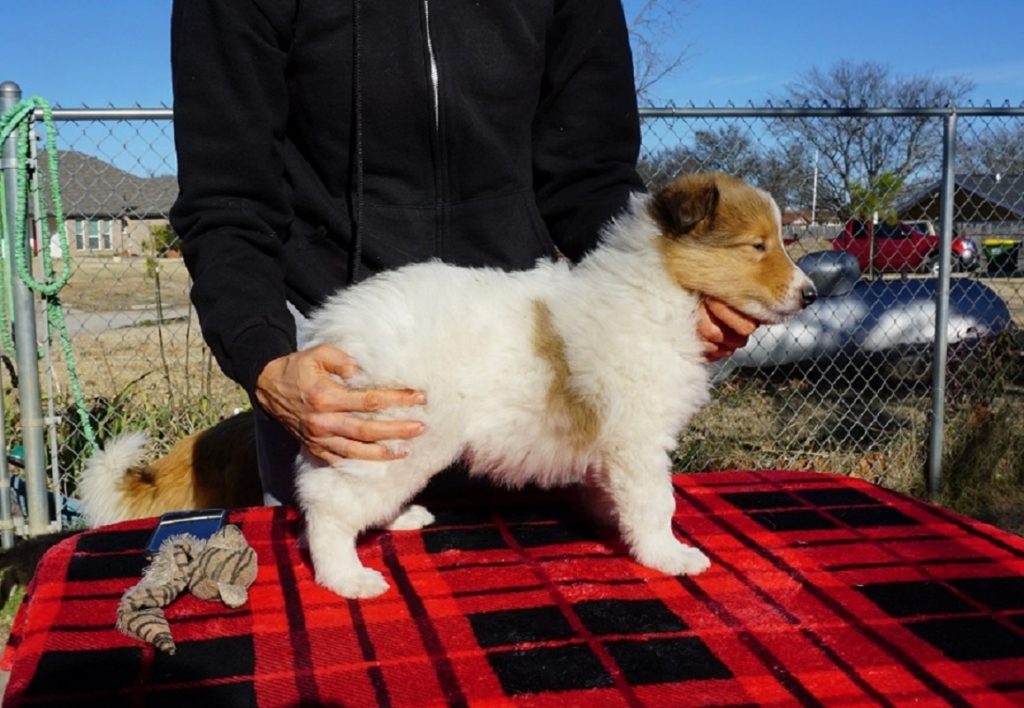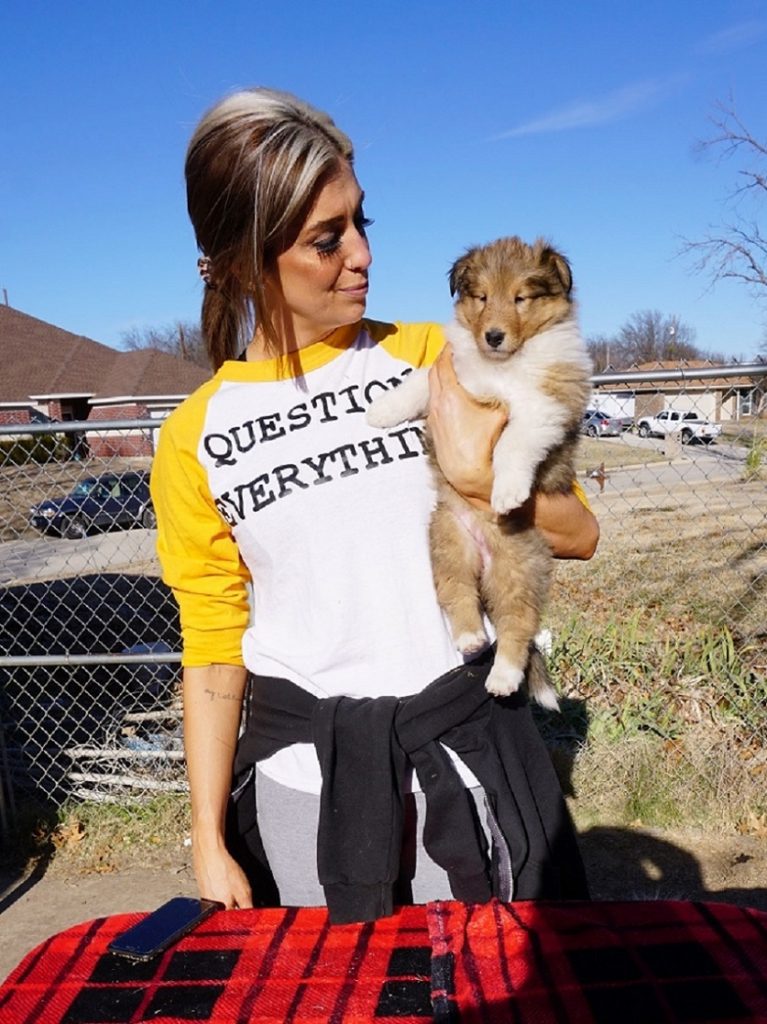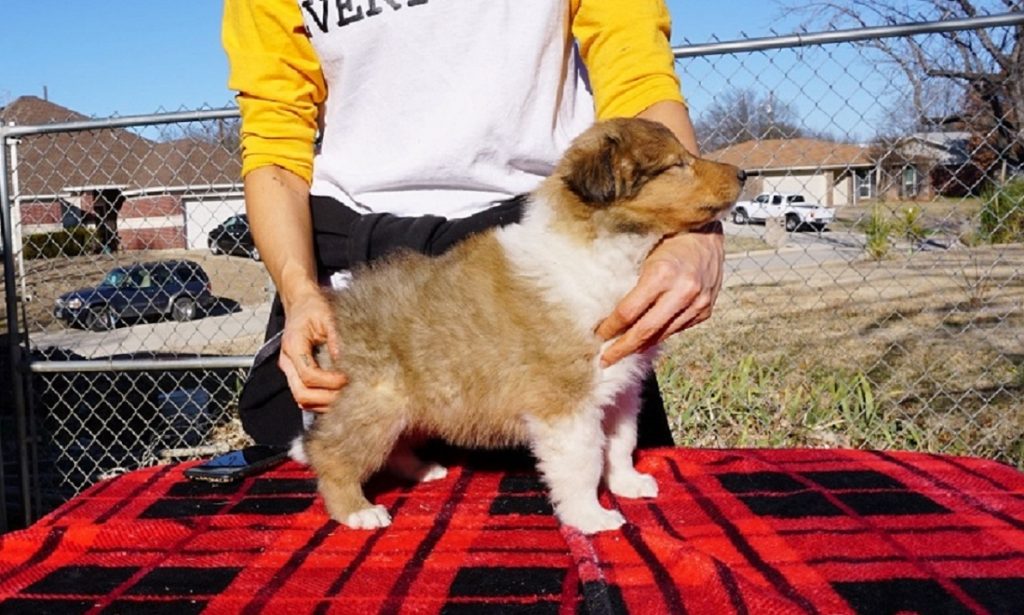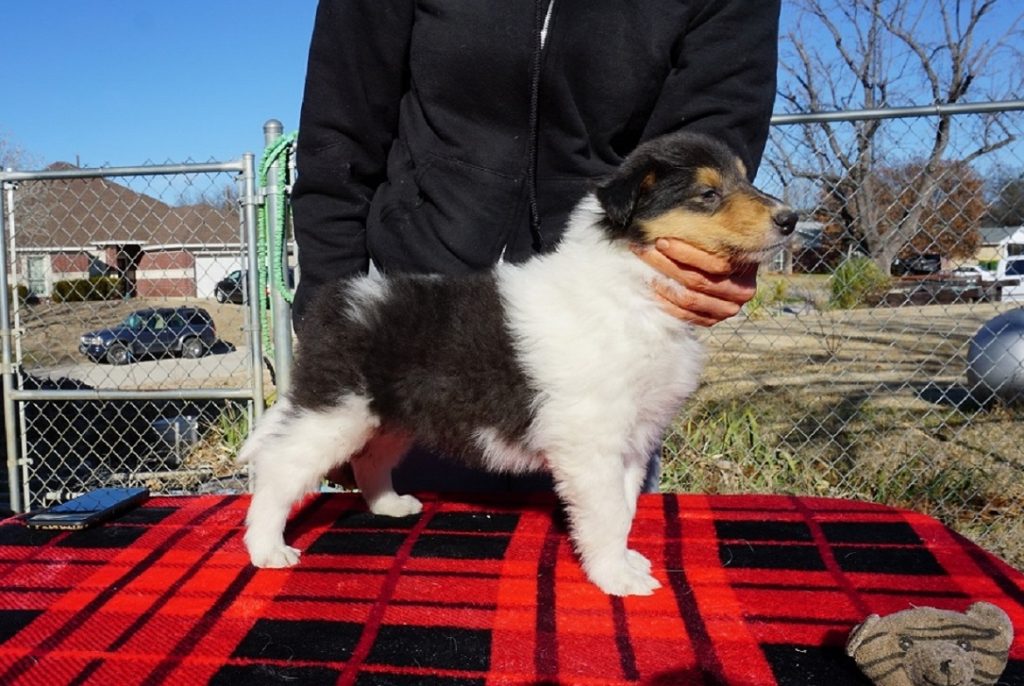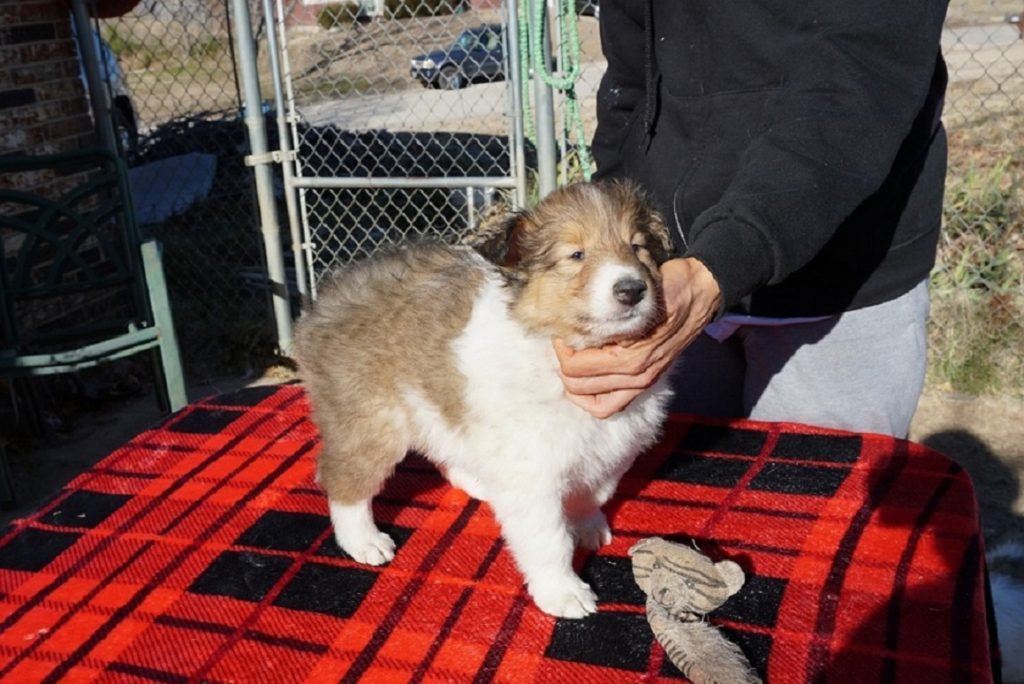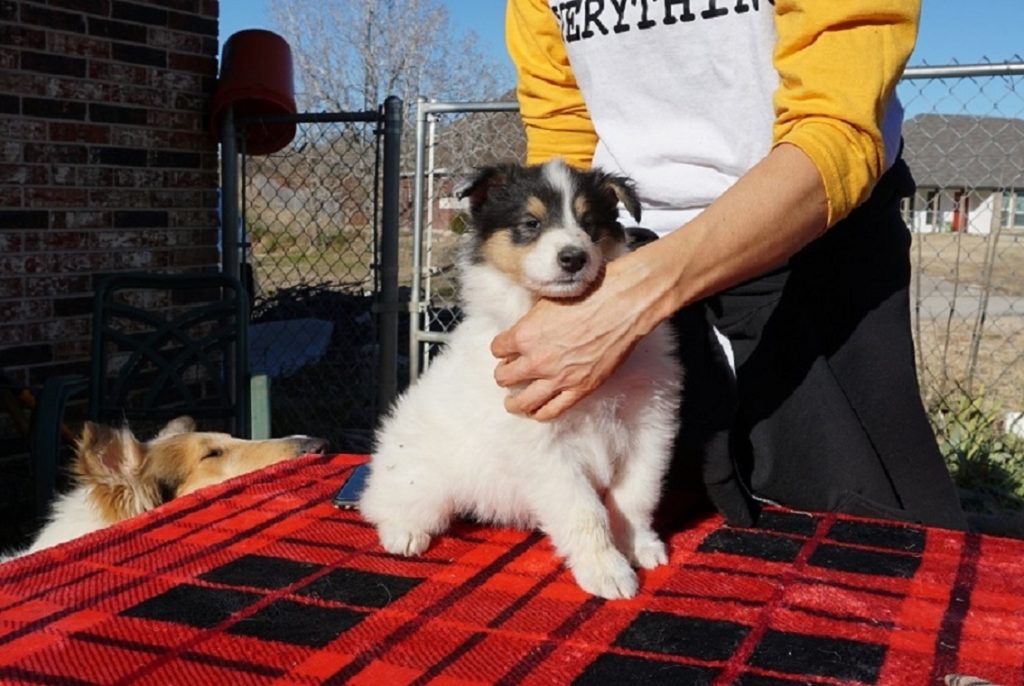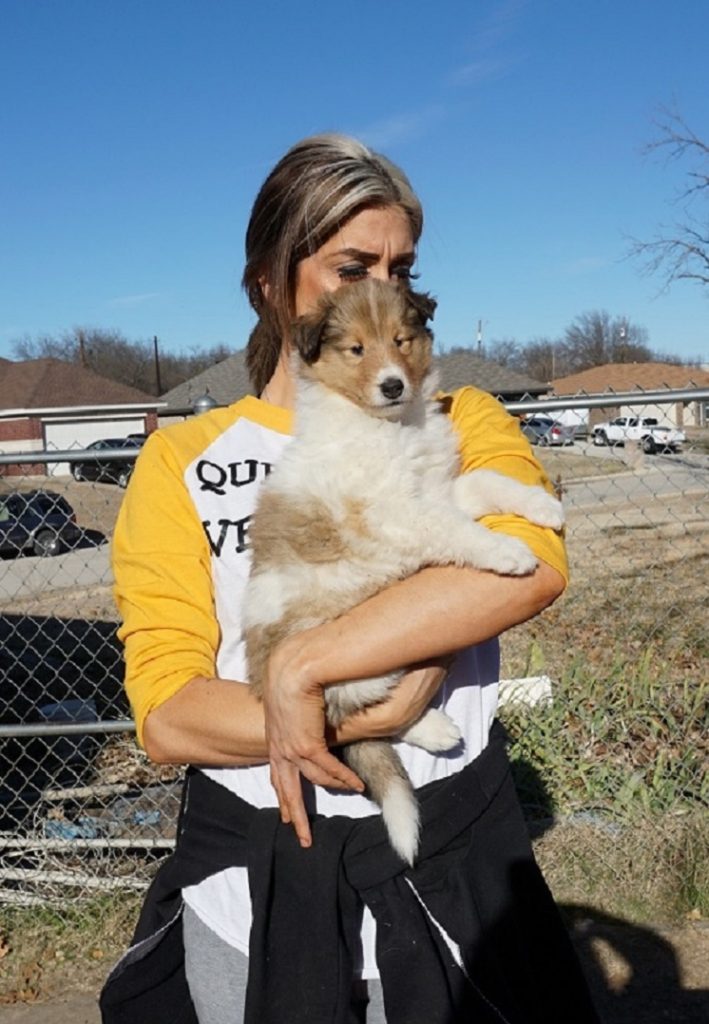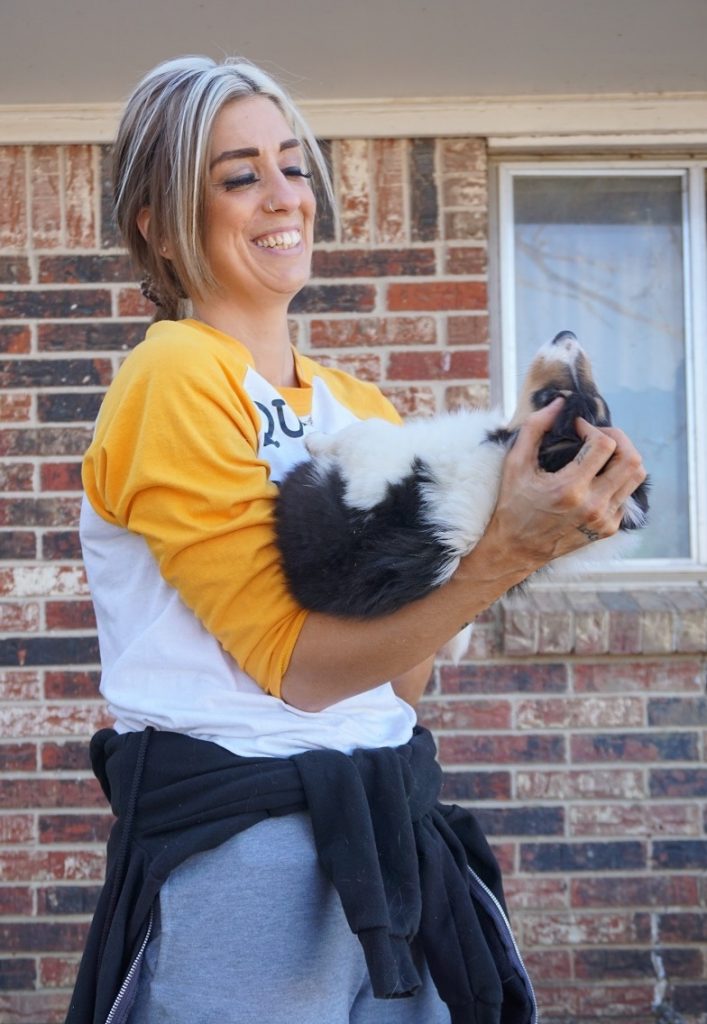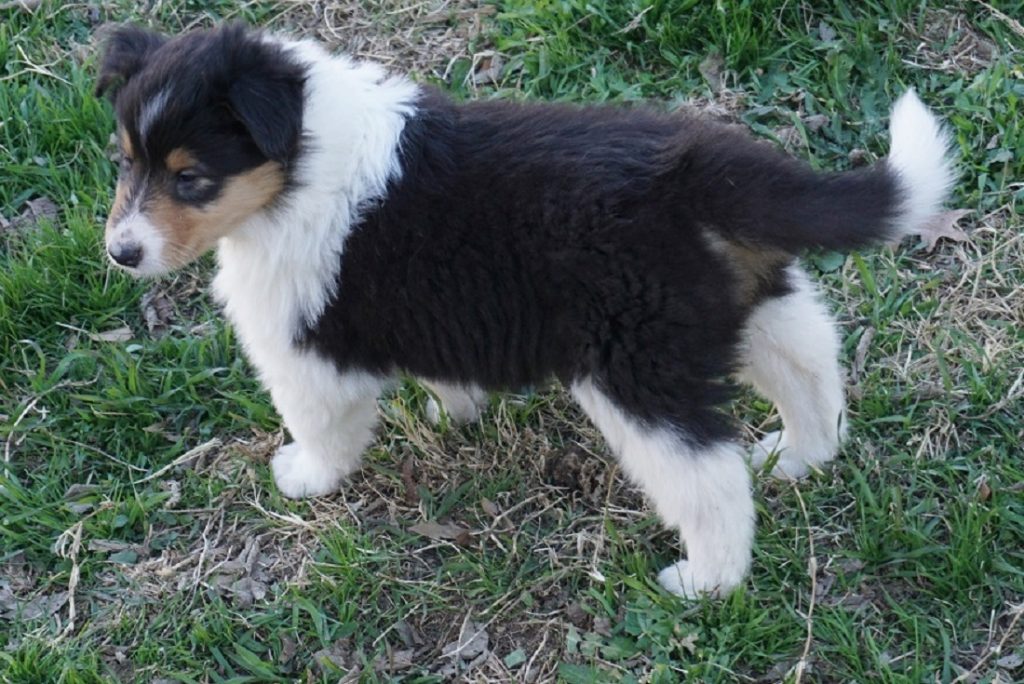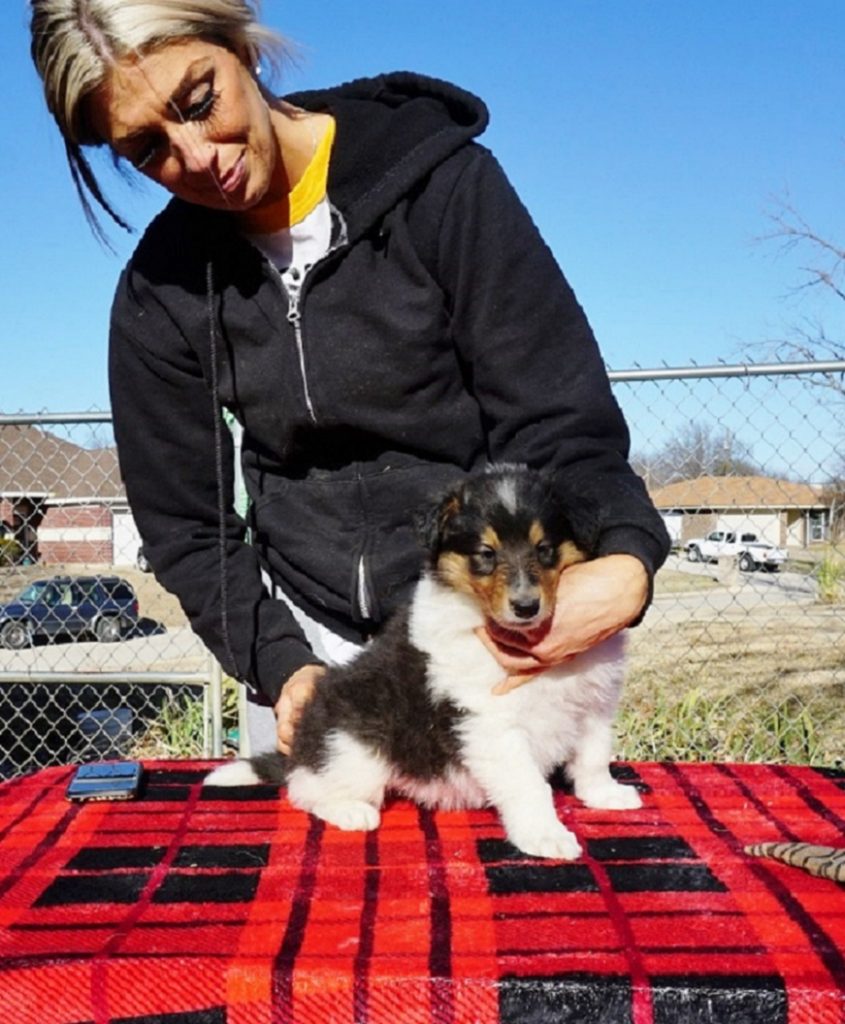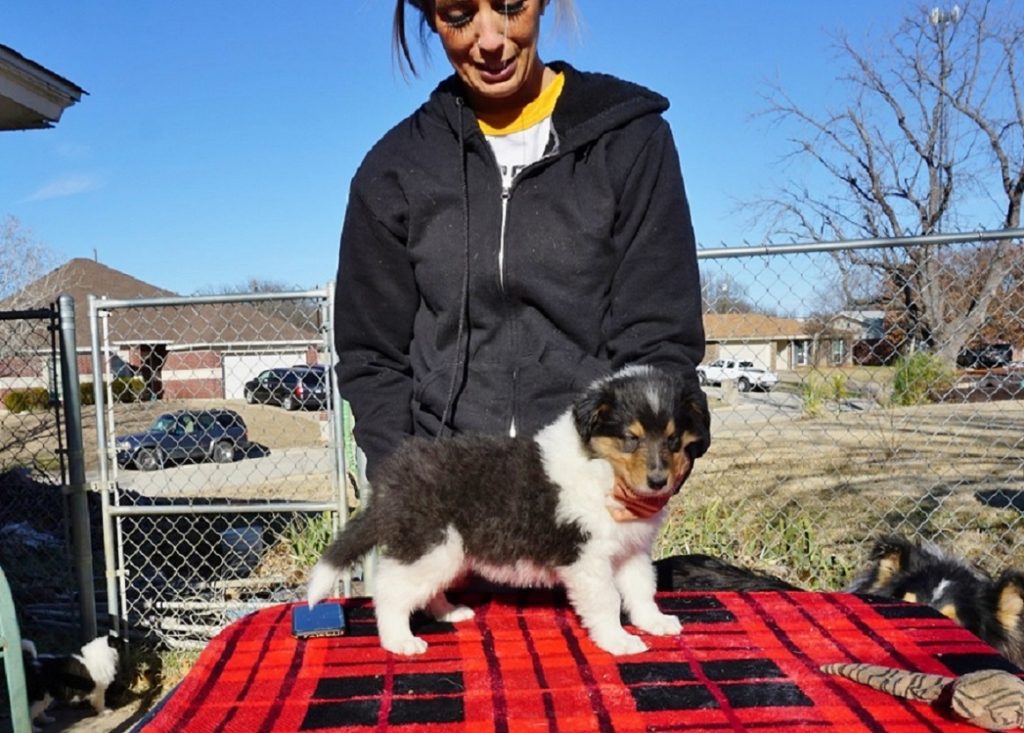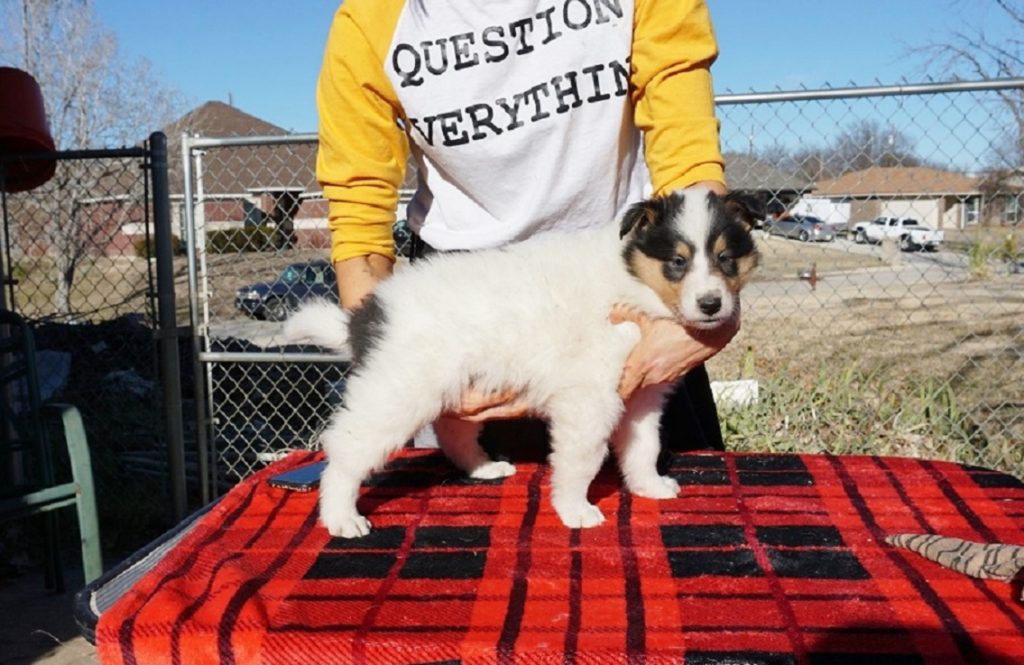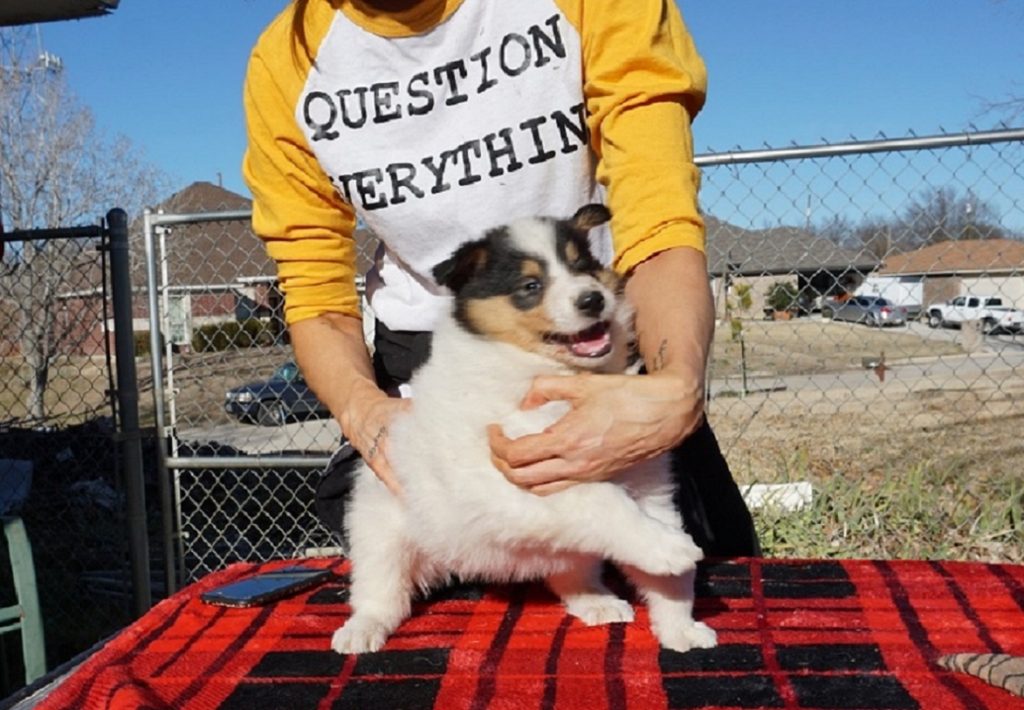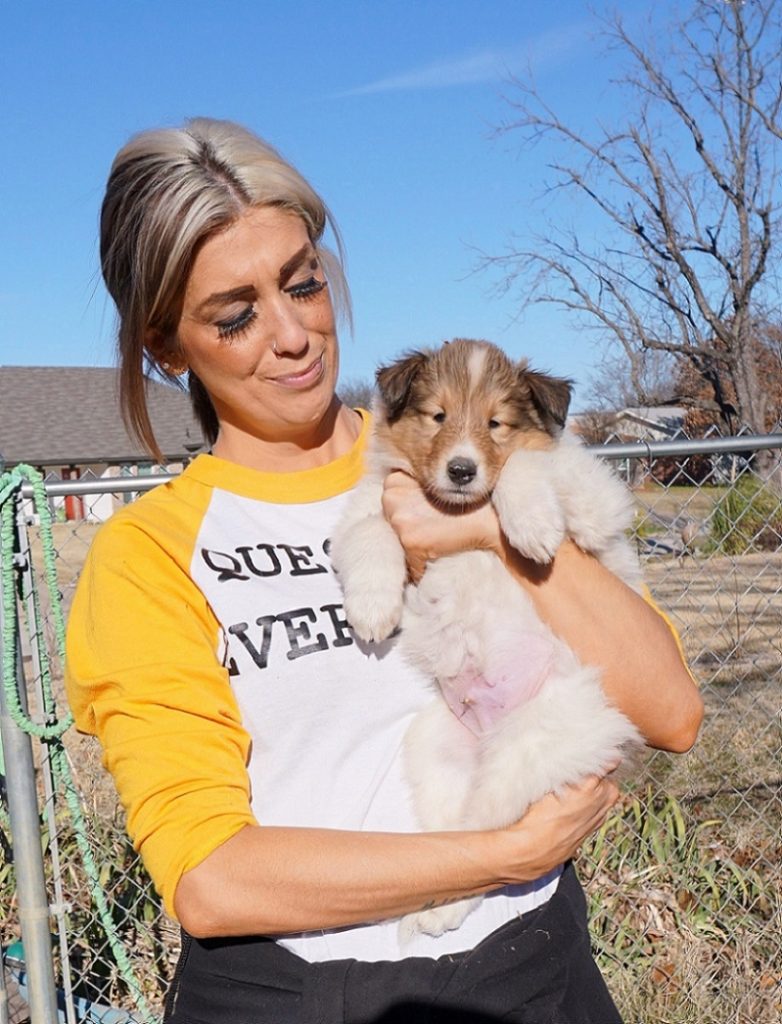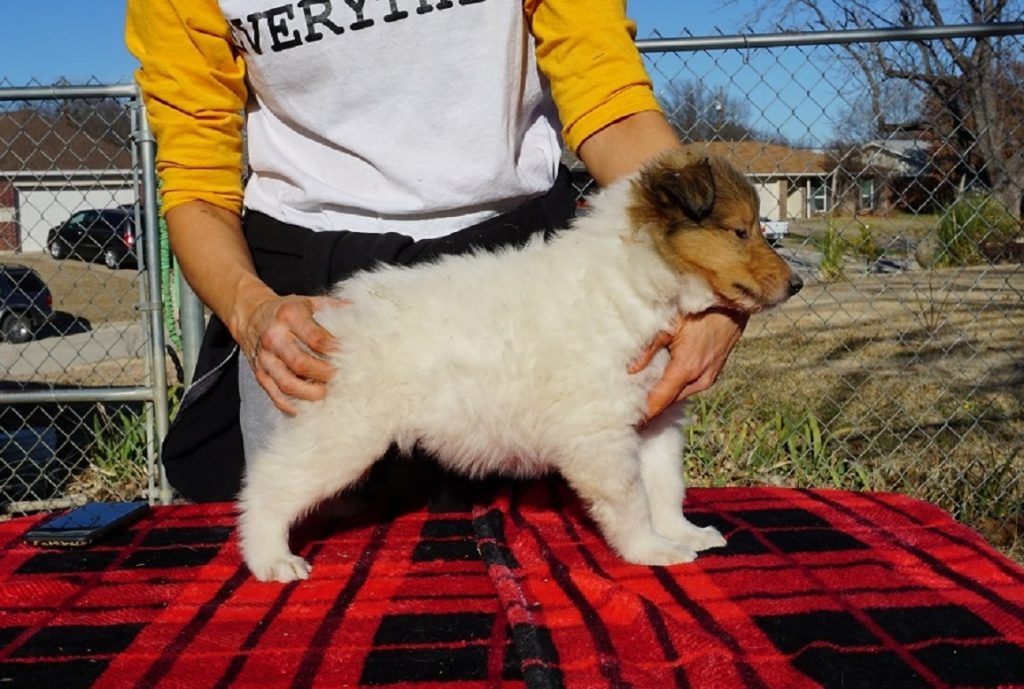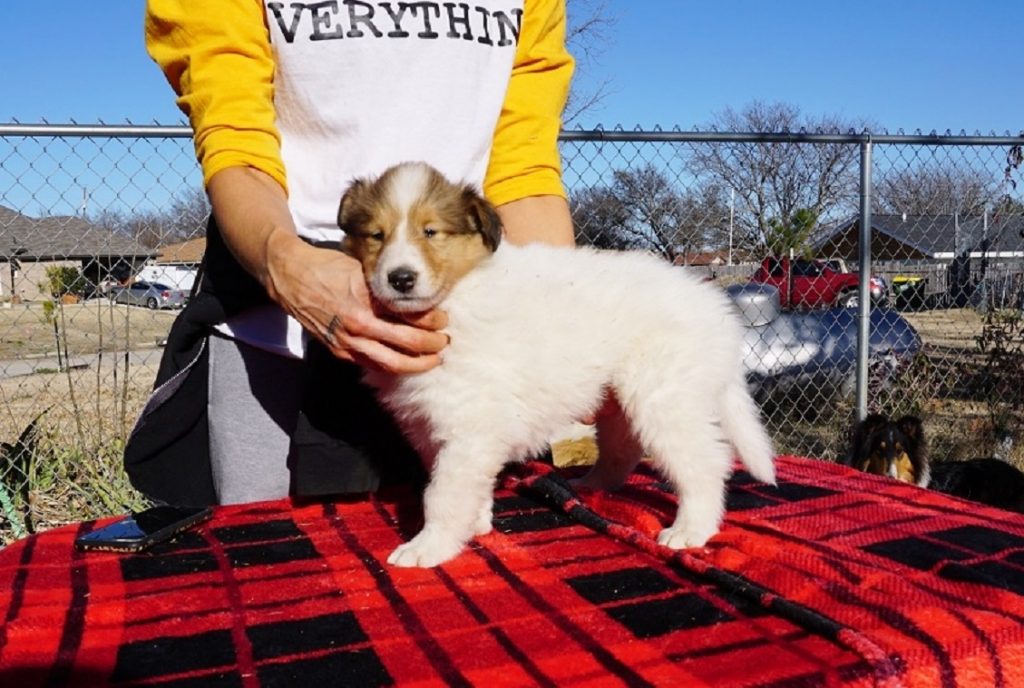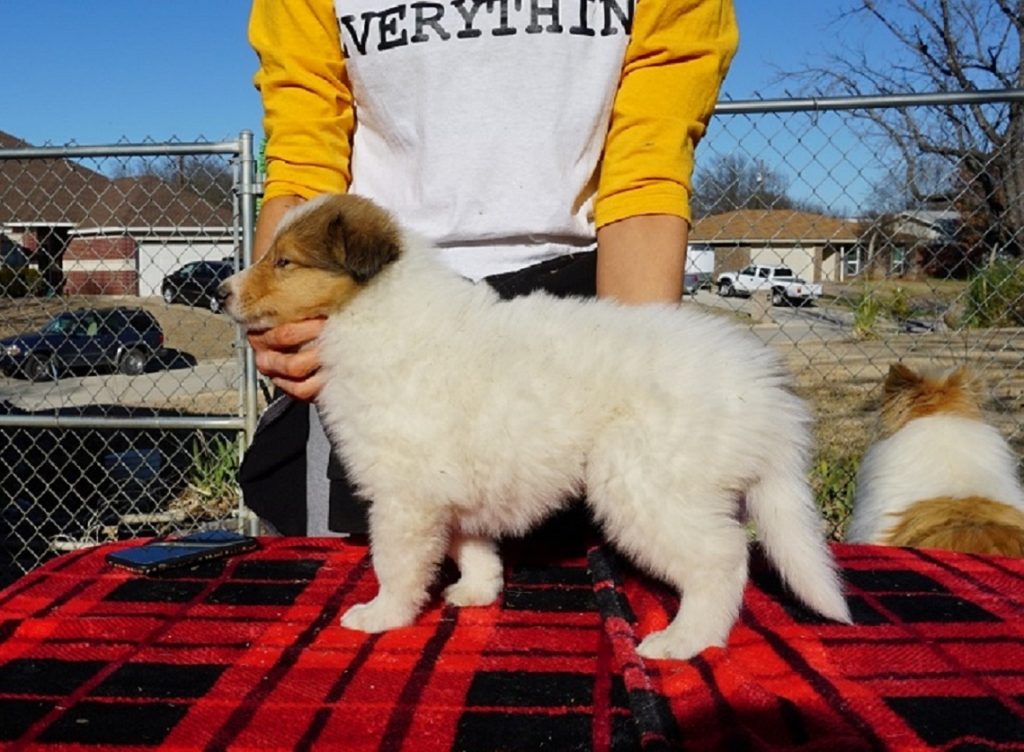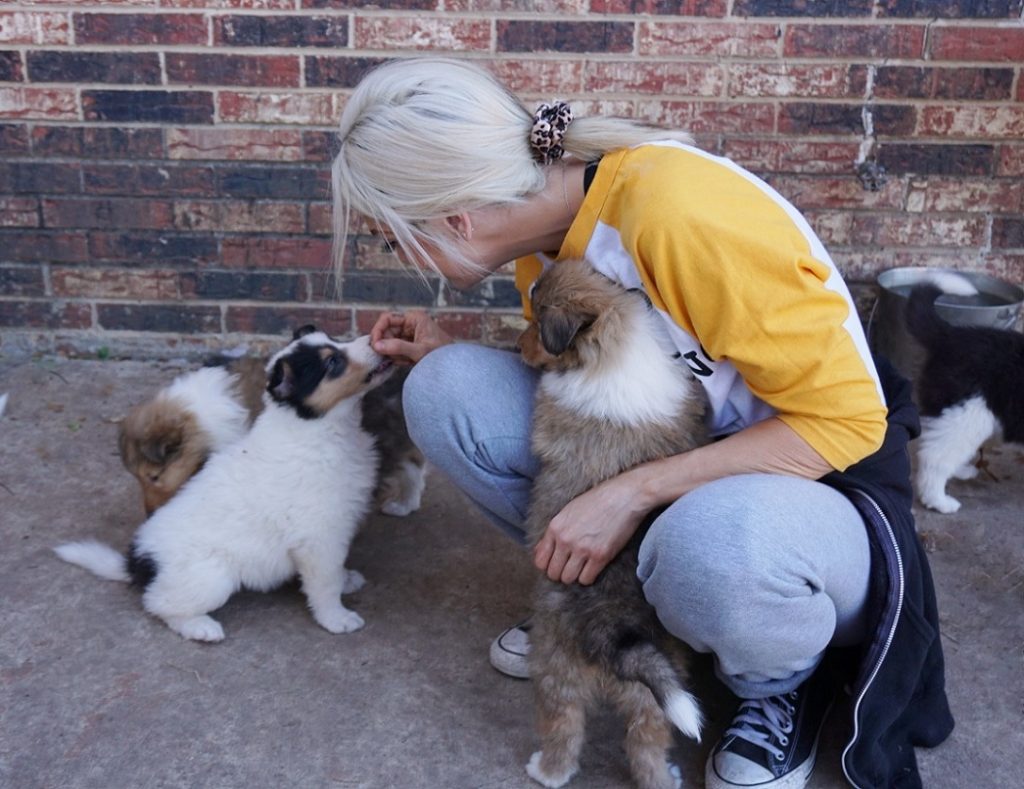 These babies are keeping me very busy – but email me if you would like more information!
tairiscollies@yahoo.com