My Patton / Amber puppies are now six weeks old and doing well. They are so sweet like their sire and dam, and getting cuter by the day. They are very actively playing, and love to interact with me and my family. Not much is more fun than a lap full of puppies! The pups are eating from a pan now- thank goodness. It was so time consuming to bottle feed all of them. Amber just didn't have enough milk to satisfy them.
These are some spoiled puppies. I am letting them go outside for an hour or so in the morning, but they immediately seek the shady spots. Like me, they much prefer air conditioning. Texas summers are too hot! Here are some pictures of the puppies at about 5 to 5 and 1/2 weeks of age.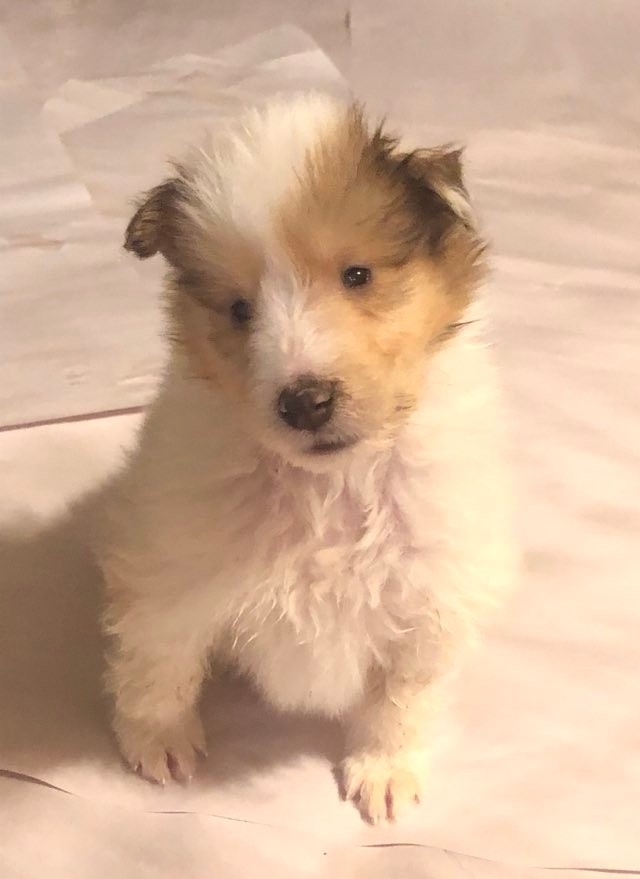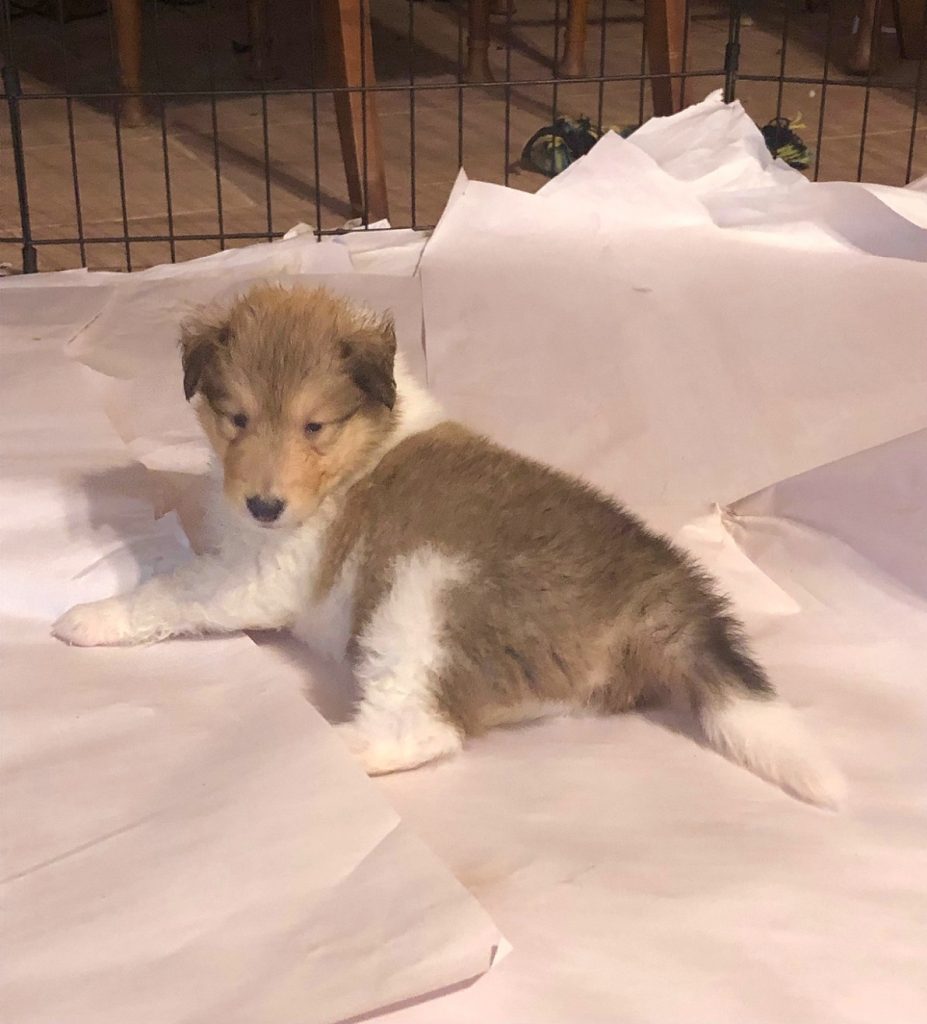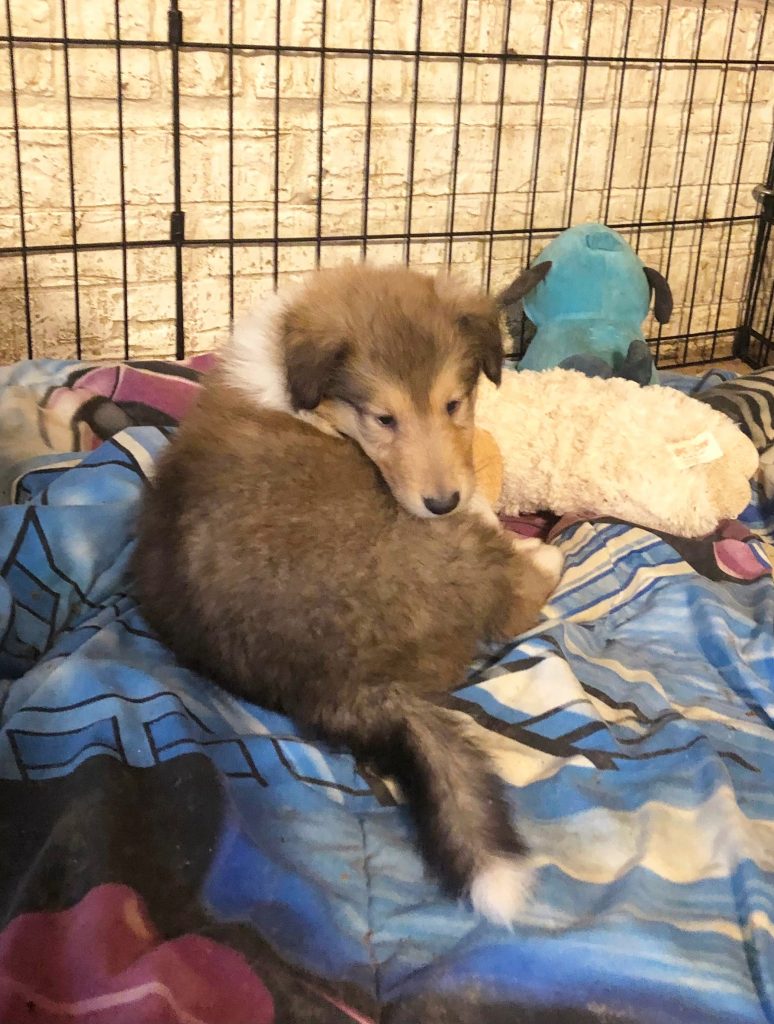 Next up for these puppies are health and eye checks in a couple of weeks. It is exciting to watch these puppies grow and develop. I am hoping we will have some show prospects here. With such pretty parents- these pups should be pretty too.
**************************************************
Our singleton from the Queen/ Patton breeding is doing great too. Rita is a big girl and getting so pretty. She had her first vet check up and will be getting her eye check soon. I am sure Rita's co-owner Elaine will want to keep this little dumpling.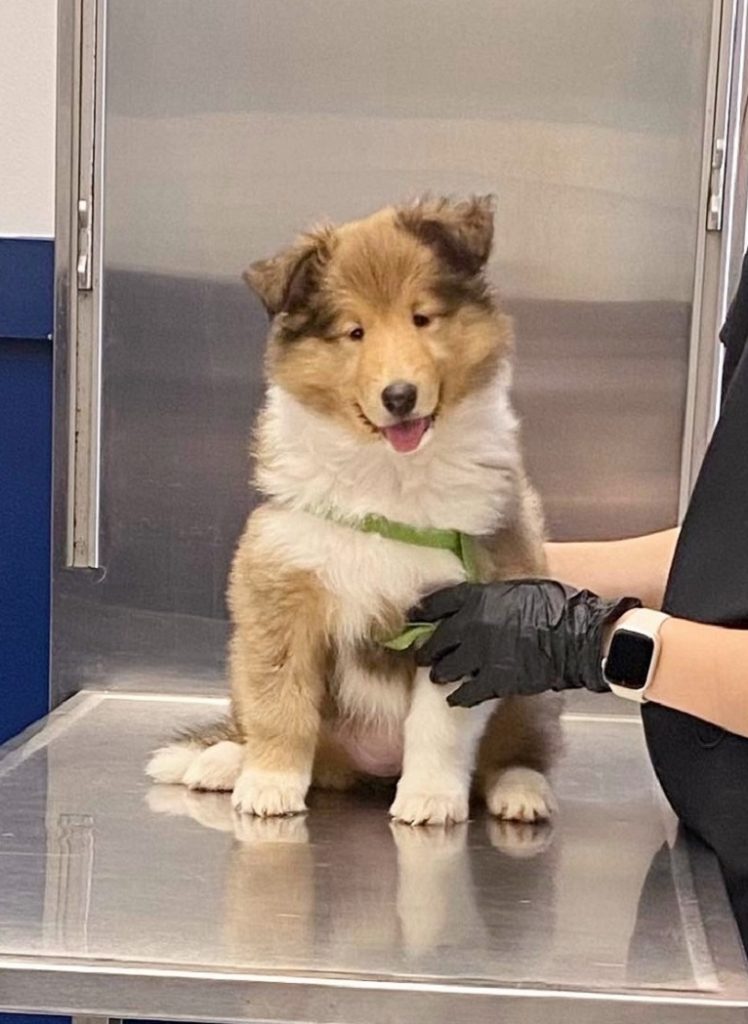 Rita has substance galore! It looks like she will have beautiful expression too.